On eve of World AIDS Day, activists in India call for increasing awareness among public to remove stigma attached to HIV/AIDS
Ahmad Adil | 30.11.2021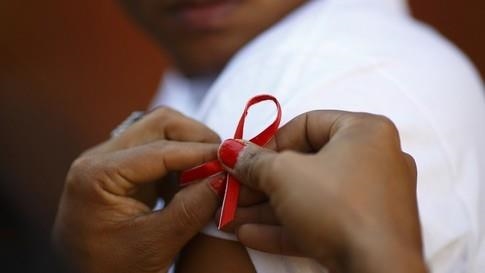 NEW DELHI
Urging to increase awareness among the public, health activists in India say that there was a big "challenge" to remove the stigma attached to HIV/AIDS.
Speaking to Anadolu Agency on the eve of World AIDS Day, which is being observed on Wednesday, Mona Balani, a renowned HIV/AIDS activist said that due to the stigma attached to the disease there are many dropouts from seeking the treatment.
"Stigma is a big challenge right now. If there are over 14 lakh (1.4 million) people on the treatment presently, I can say that are many dropouts every month and the main reason is the stigma attached to this," said Balani, who is also associated with New Delhi based National Coalition of People Living with HIV in India.
"They have to feel the shame if someone comes to know that they are HIV infected. We need to work to end the stigma," she said.
As per the HIV estimates report of the Indian government, 2.34 million people are living with HIV/AIDS in 2019. The official figures also suggest that HIV/AIDS infections were decreasing in the country. The new infections were have declined by 37% from 2010-2019.
Balani said gradual dissemination of information, education, and communication has helped, but the support to remove the stigma is lacking.
Acknowledging that India's National AIDS Control Organization (NACO) has done good work in the area of expansion of the treatment centers to district and block levels, she said it was not sufficient.
"The only expansion of treatment centers is not sufficient. We need to increase the treatment preparedness and strict counseling system to increase the treatment adherence among people living with HIV...," she said.
"The government of India started the universal access for ART (antiretroviral therapy) but the supply of drugs is a major issue," she added.
In 2017, India had developed seven years national strategic plan to combat HIV/AIDS and sexually transmitted infections (STI). The program also aimed to eliminate HIV/AIDS by 2030.
Balani, however, said the disease may not be eliminated so early.
"We can eliminate it among the infants. But new infections in adults are yet far to control because there are a lot of hurdles and challenges in accepting by society to a living with HIV person, marriage issues, local caste issues and cultural barriers for young people living with HIV," she said.
Availability of medicine
Jyoti Dhawale Surve, who was diagnosed HIV positive in 2005 and is now a known activist told Anadolu Agency that the availability of medicine has become a real issue. She has engaged herself to spread awareness about HIV/AIDS.
"Patients missing their doses mean a higher chance of drug resistance. There are still many myths attached to HIV/AIDS. Hence knowledge is the power here," she said.
According to Surve, who is also a global ambassador (India) for the Well Project -- a non-profit organization focusing on women and girls -- the awareness in metropolitan cities is far better than in urban areas.
"In rural areas where stigma is high which often leads to ostracization of the person/family," she said.
While government programs are mainly focused on HIV/AIDS prevention, she said there a lot still needs to be done to address various issues. She added that mental health problems and behavioral issues like depression, hopelessness, suicide, stress, trauma, rejections, betrayal are prevalent amongst people living with HIV/AIDS.
Surve said that an advertising campaign to educate the masses is much needed through both social and mainstream media.
"Many drop out of their medicines because they are influenced by quacks and so-called fake cures. Many don't even believe in medicines and rely on ayurvedic or other cures, (thereby leading to advanced health risk). Many even look up to Google and are brainwashed by half-baked and outdated information," she said.
Echoing her views Balani also said there is a need to increase awareness about the facts and also reconcile the myths.
"There is HIV/AIDS Prevention Act 2017, so it needs to be popularized to protect the basic human rights of PLHIV (people living with HIV)," she said.
Click here to read the article in its original source.