For the second time in 2022, The Well Project is honored to share news about our expanding team. We are thrilled to announce the addition of two long-time collaborators of The Well Project to our board of directors: Allison Agwu, MD, ScM and Aryah Lester.
"We have been really fortunate to work with both Allison and Aryah over a number of years, which makes us intimately familiar with their brilliance, passion, and commitment," said Krista Martel, executive director of The Well Project."We are eager to benefit from the broad range of their expertise as we continue to expand our programming for women living with and vulnerable to HIV and advance the research and policy agendas on women and HIV."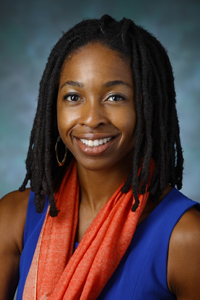 Allison Agwu is a Professor of Adult and Pediatric Infectious Diseases at Johns Hopkins University School of Medicine in Baltimore, Maryland. Her clinical care and research focus on deciphering health disparities and optimizing care, treatment strategies, and outcomes particularly for young people living with and vulnerable to HIV. Allison oversees a clinical research program that aims to coordinate care, treatment, and research for vulnerable populations through a multidisciplinary and socially responsible lens. She has been an invaluable contributor to The Well Project's efforts around breastfeeding and HIV and perinatal transmission.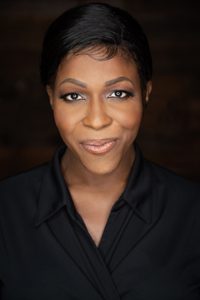 Aryah Lester, a nationally awarded author, model, speaker, and educator, is a black woman of transgender experience from New York living in the Washington DC area, currently serving as Deputy Director of the Transgender Strategy Center. Aryah is Board Chair of STARR, the nation's first transgender organization initially founded by Sylvia Rivera and Marsha P. Johnson; a board member of Trans Tech Social Enterprises, AIDS United, and the Southern AIDS Coalition; and sat as a member on the National Alliance of State and Territorial AIDS Directors (NASTAD) Transgender Networking Group. She began with The Well Project as a blogger in 2016, participated on our community advisory board (CAB) from 2018-2020, and has contributed her insights across The Well Project's programming.
"I first was introduced to The Well Project when I was asked to give a talk several years ago," said Allison. "I was struck by the dynamic team that was unapologetically working on 'changing the course of the pandemic through a unique and comprehensive focus on women and girls'... not as an afterthought or an add on, but as the sole focus! I have now had the opportunity to work with the organization on several initiatives where they truly embody the spirit of not just proposing but executing ideas centered on the asks and needs of the collective community of women and girls that they serve. I am truly honored to join The Well Project's Board."
"The Well Project has been at the forefront of full inclusion of women's intersectionality from my introduction to the organization in 2016," said Aryah. "It is that fact, as well as the layers of advocacy from grassroots activists to leaders in research, that informed my decision to join the Board of Directors. I look forward to providing my knowledge and utilizing my networks to continue to keep The Well Project as a go-to destination for women and feminine-identified people around the globe."
Please join us in welcoming these brilliant leaders to their new roles at The Well Project!