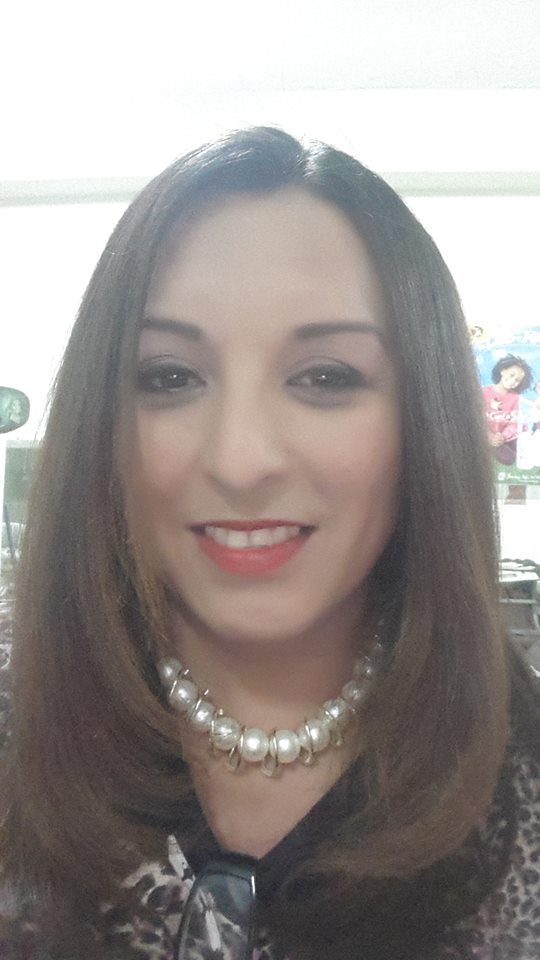 This blog was translated from Spanish. Read the original, "Introducción - Erika" here.
Hi! I am Erika Castellanos. I am a transgender woman living with HIV from Belize. (You don't know where Belize is? Psst!! Belize is a small English speaking country in Central America!) I am co-founder and Executive Director of the Collaborative Network for Persons Living with HIV (C-NET+). I am an HIV and Transgender activist that has been working and advocating on issues of HIV, human rights, stigma and discrimination and key populations in my native country, in the Caribbean and Latin America. I am also a student at the University of Belize majoring in Social Work and in May of 2015 I completed the LGBT Health Research Certificate Programme at the University of Pittsburgh. In addition, I am the elected representative of Persons with HIV in the Belize Country Coordinating Mechanism since 2012. I have been the Belize focal point for the Latin American and the Central American Networks of People with HIV (RedLA+ and REDCA+, respectively) from 2010 to 2015. In 2015 I became a member of the advisory group for REDCA+ and was elected as the GNP+ representative for RedLa+. I joined the Board of the Global Network of People with HIV (GNP+) in late 2015. I am also the Belize referral for the Latin America and Caribbean Network of Trans People (REDLACTRANS) and a member of the Caribbean Network of People with HIV (CRN+). I'm a member of the Global Fund Advocates Network and most recently became a member of the Communities Delegation to the Board of the Global Fund. And now I join this amazing group of bloggers in A Girl Like Me!!
Sounds pretty good? I am sure it does, but it has not always been this way. Imagine growing up in a country that criminalizes anal sex, and all other sexual activities with the exception of the penetration of penis into vagina in missionary position as a crime. Yes, it's real! According to the criminal code of Belize all forms of unnatural sex are punishable with 10 years in prison! I had to migrate to another country when I was only 16 because I couldn't continue bearing the stigma and discrimination that I faced daily. In my youth I survived as a sex worker but I have also been a drug user, homeless and a former prisoner. All these life experiences have made me who I am today. A strong positive woman!
In my next blogs I will share about my experiences as a migrant, sex worker, drug user, homeless person and a prisoner.
Why Erika wants to be part of A Girl Like Me: During my path, I've met wonderful people that have touched my life and have been catalysts of change for me. Amazing people that were by my side when everyone else made fun of me and called me names, that opened their homes and gave me a meal when I was a migrant, that stayed by my side and gave me warmth when I was homeless, that believed in me and gave that extra push to achieve more among drugs, sex work and prison! To all those angels in my life I want to say thank you! Now, it's my opportunity to give back. To share my story, to tell you: YOU ARE NOT ALONE! Hopefully I can inspire and be a catalyst in the life of others. That is why I am here because, because maybe you are A GIRL LIKE ME!