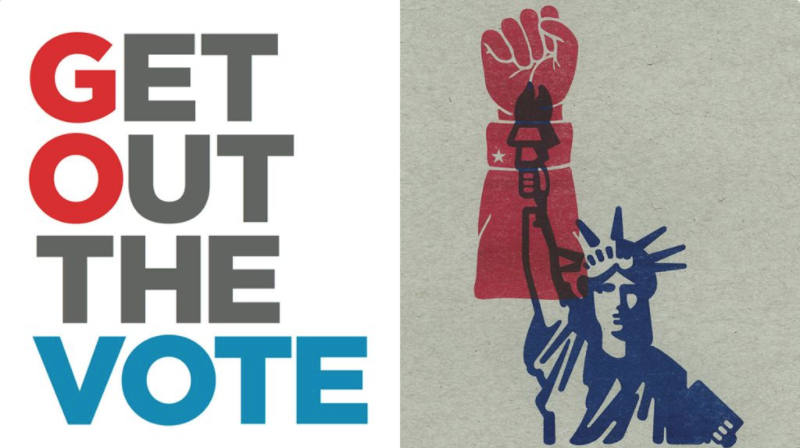 If there is anything the past several weeks have reminded us, it is that we live in times of infuriating denial and powerful, wide-ranging truth-telling. From climate breakdown, to an abusive and divisive new Supreme Court justice, to the attempted erasure of our sisters and brothers of transgender experience, to numerous heinous hate crimes, there seems to be no end to the ways our communities bear the violence of disregard by those in power. 
In these times, it is all the more vital to remind ourselves, and one another, that the work we do to uplift voices, inform communities, and fight for change does matter, does have a profound effect on individuals and society. We are grateful to longtime Partner, Positive Women's Network - USA; our newest Partner, Housing Works; and others for their courageous and coordinated direct actions to help our communities speak truth to power--in the streets, in Washington, DC, and at ballot boxes nationwide. And when A Girl Like Me bloggers like Maria Mejia and Gina Brown come forward with the realities of their experiences, their loves, their challenges, the results for other women are transformative. We celebrate their bravery and are honored that A Girl Like Me is among their chosen platforms for sharing their truths.
We have our voices; we also have our votes. We have created a GOTV Facebook event page where our Partners and other community members can connect with one another, share photos of themselves exercising their vital rights or helping others do the same (voting, tabling, volunteering, etc.), and post resources that can help us collectively get out the vote. It's easy for your organization to become a co-host of this online event; just email us and we'll add you so you can more easily share the event with your networks, and build the momentum toward Election Day on Nov. 6. 
We look forward to working together with you to ensure our communities' needs are met, and voices are heard! 
Yours in solidarity,
Krista Martel
Executive Director