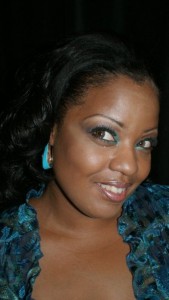 Michelle Anderson, Ms. Plus America 2011, is the first openly HIV-positive woman to ever run for, and win, a national pageant title. She currently resides in Dallas, Texas and is very active in her community as Lead Peer Educator/Programs Assistant for the Afiya Center HIV Prevention and Sexual Reproductive Justice, Co-Chair of Campaign to End AIDS Texas, Treasurer/Board Member for ADAP Advocacy Association and sits on the Ryan White Consumer Council Committee. Michelle has dedicated much of her personal life to educating others on HIV/AIDS throughout the greater Dallas area and across the United States. She plans to finish her degree in Social Work where she will be able to continue to spread the message, and educate people regarding HIV/AIDS. Michelle's goal is to use her title to raise awareness, end stigma as well as shame and blame associated with HIV infection among woman of color.
Why Michelle wants to be a part of A Girl Like Me:
I would like to be a part of
A Girl Like Me
because there is still so much still to be done in raising awareness of HIV and HIV education. It is, in my opinion as an openly-positive woman, important to continue to share stories of hope and struggles of women who live with this disease so maybe one day we can eradicate stigma, empower women to disclose their status and shed light on the many social issues surrounding HIV infection in hopes to end HIV infection among women.