As many of you know, earlier this year, we re-launched our website in an effort to ensure that it remains a leading resource of HIV information and community support for women and girls from all over the world. In addition to a clean new design with increased graphics, the new site features an easier navigation/search system, integrates the A Girl Like Me blog, and includes many new social media functions to help users connect with one another and exchange information.
Following this upgrade, we want to get a better sense of how you use all of the resources developed and offered by The Well Project. Do you depend on our fact sheets to help manage your disease or prepare for appointments with your provider? Do you follow one or more of our bloggers? Do you connect with others using the new social tools on the website? How does The Well Project help you? How could it help you more? In an effort to collect this information, and to identify any remaining gaps, we need YOUR input! We are asking for you, our users, to please take 15-20 minutes to complete our survey by clicking here.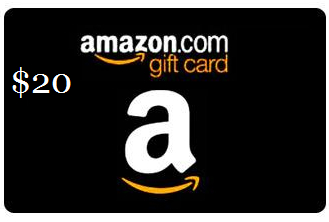 Feedback that we have received from our users in the past helped design the new website and prioritize our efforts, so your voice is important! We are very interested in better understanding who you are and how we can best meet your needs. And there is a BONUS! Twenty people who complete the survey will win a $20 Amazon gift card! The winners will be informed after the survey closes onDecember 17 - and emailed their gift card just in time for the holidays!
To access the survey, please click here.
Thank you so much for your input and feedback! We also encourage you to share the survey with your networks!