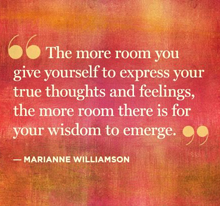 Got results today, not for bloods but from my annual cervical smear; all good, as usual. I dutifully go every year to follow recommended procedure because of my status. Staring at the familiar flowers on the ceiling at my local GUM clinic I have a kind of epiphany, "HIV is for life, not just for clinic visits". Sounds obvious, but this isn't the thought 'it's not a death sentence since medication, but still a life sentence'. More it is a life within mine and it has given me life. It guides me to make better choices and wake up!
No I haven't smoked! Not since I wrote the last blog. And yes, in hindsight I realise sharing about whacky backy online was not my best move. I know it is illegal in the UK! However it was cathartic to write authentically and resonate with others, plwhiv who are prescribed medical marijuana, some struggling/surviving with addictive behaviour, and one friend also allowing herself to just enjoy life and the freedom found in not being preoccupied with HIV.
This thought is about awareness, acceptance and also a call to action. I went to see Marianne Williamson talk last Monday. She is truly inspirational, not just in advocating a daily morning meditation, but also in rallying people to be proactive, responsible, to turn fear into love and to step up. Equally enlightening is the call to speak up from the PWN Summit; so wonderful to read everyone's experiences. So where do go with this new consciousness? What do I do with this relit fire? I started to write about Ebola and the comment from Tom Frieden, head of the CDC and then I remembered why I step away. He was not the only authority to make a bad comparison with viral diseases...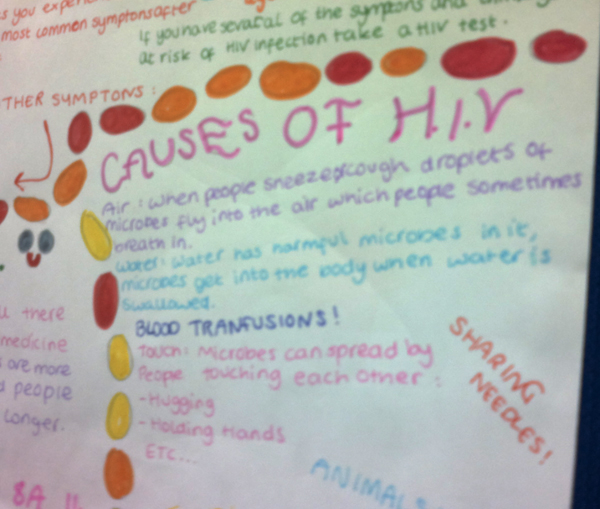 Both my daughters attend a highly acclaimed school, prestigious some might say, definitely academically excellent but if you saw the picture of their biology display board you might not agree! HIV could be spread by sneezing, not just in one person's work but several. And there I was at an open evening, meeting the teachers, supporting my daughters. I wanted to rip it down, but I just took a picture on my phone and burnt inside. Then on sharing it with my local support group I got cold feet. I didn't want to be identified; this was too close to home. What a lost opportunity for education!
It felt right to prioritise my daughters. I want to protect them and be there for them. If I can't attend HIV activities because they need me, that's ok, and it was ok to not go to a fundraiser because my eldest knew the band playing. But where do we draw the line and what am I teaching them? I am not ashamed anymore, so what do I fear? It's that they could become stigmatised, and have to deal with my shit (and they have already had their fair share!) I want them to be proud of me and they are. When I had an article published, when I sang in the choir and when I do meditation projects and volunteer for HIV services, it is all with their support. I even have their blessing for this Blog, although they weren't keen on the drug discussion and definitely not to sharing my experiences of the female condom! I still will, one day. Sex, drugs, rock and roll, the whole shebang!
But one blog at a time, one step at a time and with the realisation that each connection is an evolution.