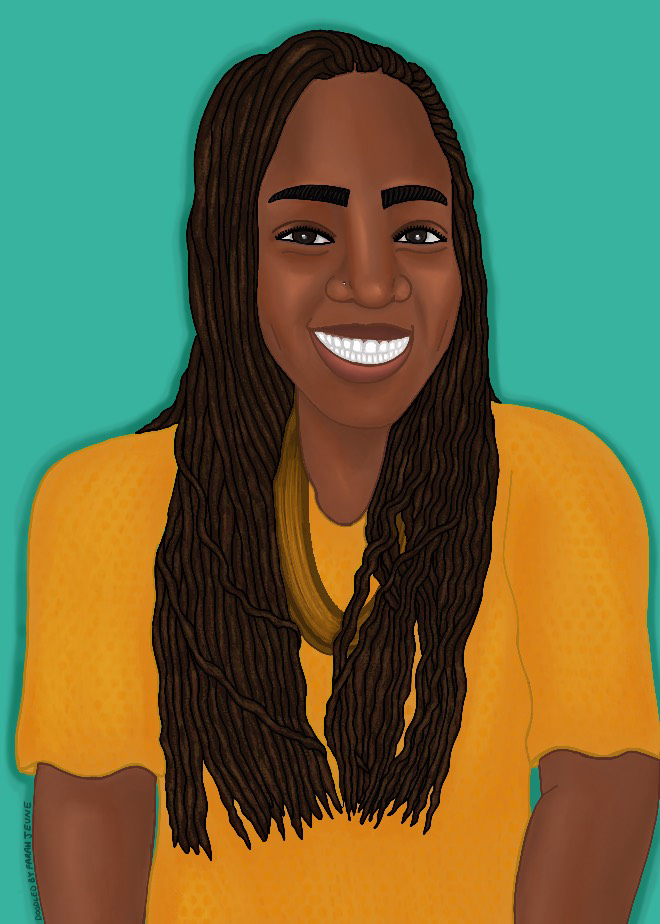 Can we just talk about The Well Project for a moment?
Like, not just talk, but boast.
They are always the bomb.
But especially during these trying times, they have done so well with making sure that there are spaces available to ensure that we can remain connected and supported.
I remember at the onset of all of these left-fielded life changes (coronavirus), The Well Project was right there to provide an outlet for everything that was going on.
Have you heard about it?
It's called The Stay Well at Home series.
Yeeaaaa … it's ANOTHER Zoom call.
But it ain't just any Zoom call, you know?
It's always so much love and understanding.
Respect for lives that might not look like ours.
And so much talent.
Cus, that's the thing.
We all have a voice that is worth hearing.
And The Well Project has made me believe that.
They foster leaders.
And open new opportunities.
For instance, because of The Well Project, I was afforded the chance to attend my first International AIDS Conference.
It was virtual.
Because, you know –
Coronavirus.
But, what an experience that was!
Picture it.
A virtual lobby that resembled the mood of when we are all usually standing around, waiting for the next presentation to begin in the large conference room.
Or the art gallery.
Collections of different artistic expression, from people all over the world.
All with the intention of raising awareness and education for those living with HIV.
It was so decent.
And the sessions?
O. They were on point.
At least the ones I could catch.
Cus, there were so many of them.
(Just not as many focused on women as I had hoped. Side eye)
Even with that, I was truly impressed that the organizers were able to orchestrate it all.
It was definitely a different experience from any other conference that I have been able to attend.
But that did not take away from the wealth of information that I walked away with.
And talking about information?
Dr. Celetese Watkins-Hayes is full of it.
(See, here is The Well Project being all bomb again.)
Always coming up with creative ways to engage with other people in the field.
But, yes! Back to Dr. Watkins-Hayes.
This was one of THE BEST sessions I attended.
It was on Social Factors.
I felt so seen and heard in her session.
At one point, I found myself clapping and yelling at the computer screen, ok?
That's how good it was.
It was like, she had all of the scholarly words for the experiences I have had as a Black woman living with HIV, that I couldn't always find or pinpoint.
And offered possible solutions for what it would take to change the outcome for others like me.
So, when The Well Project asked if I wanted to interview Dr Watkins-Hayes, I was like, "Heck, yea!"
And that's exactly what happened.
Little ole Ci Ci, sitting in her little row home, in North Philadelphia, during the coronavirus and unrest –
felt like somebody.
Cus, you know, coronavirus.
No matter how much I may have wanted to throw things away this year, I just couldn't.
Whether it was a reminder email from The Well Project to join the meeting every other Wednesday.
Or the confidence they give me when they trust I can get the job done.
The Well Project, I can't thank y'all enough.
+Ci Ci – CAB Member, The Well Project+
I think I'm crying now.