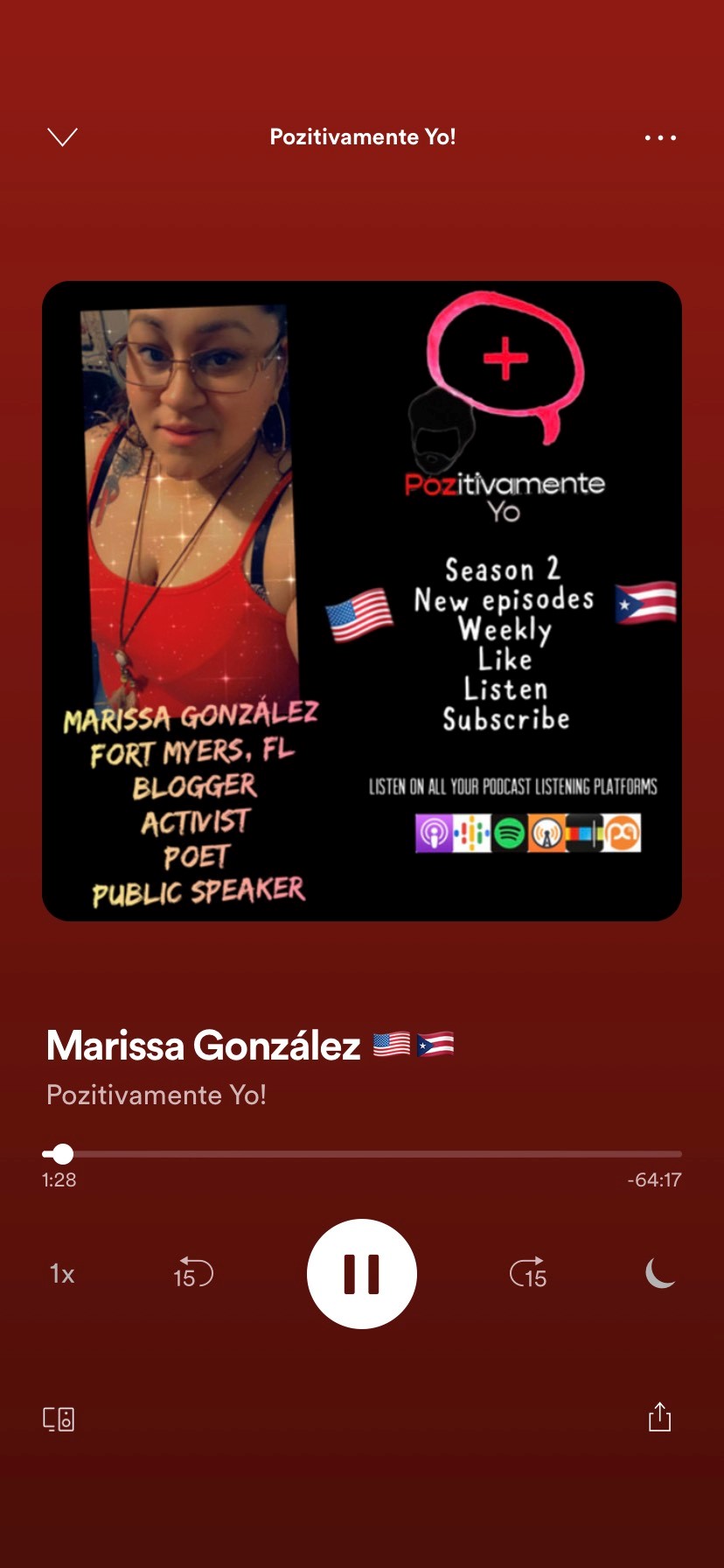 It's been awhile since I've put my words together for you to read! Covid has really put a damper on things and stripped me of my desire to do anything.
Well the universe, God, whatever you believe in, has a funny was of making you see things! I was recently contacted by a stranger named Rafael Feliciano who hosts a podcast called Pozitivamente Yo; Positively Me. He found my blogs on A Girl Like Me while aimlessly searching for HIV+ Latin women; poets, authors, etc.
Initially I didn't know this as we had some mutual friends in common so I didn't question it. I accepted his request and he immediately contacted me about being a guest on his show. I was of course honored and down for the cause! Anything to raise awareness and I hadn't heard of this podcast before he reached out.
I listened to season one and was all in to be a guest. The realness and genuineness that exuded from my speakers was pure bliss! This guy was really working to make a change and I was honored to be a part of his mission!
We scheduled our time to chat and W-O-W! You would have thought we've known one another for years. The topics were amazing but this is where I learned HOW he found me and WHY he reached out to me.
As a writer, poet and blogger you always wonder: is anyone reading this, can they relate, am I helping them in some sort of way? And honey let me tell you he solidified all that and more!!! While going on about my day to day, here was this man one day reading MY work, crying over my words and shouting YES HONEY, all because my words resonated with him!!
I say all that to say this, for those of you writing and wondering, wonder no more. Whether you know it or not, your work is reaching someone and you are leaving an imprint on their heart. So for those who have become complacent, or lost motivation, KEEP WRITING, because someone out there even if they don't know it NEEDS YOUR WORDS!
Also feel free to check out our conversation and let me know what you guys think! OR listen to all his past shows OR just hit him up and connect with a beautiful soul who is in the fight with us to END HIV STIGMA ❤️