By Olivia G. Ford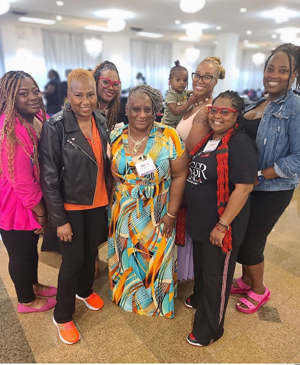 The Well Project had a strong presence on Monday, May 8, 2023, at the 18th Annual Women as the Face of AIDS Summit – one of our favorite annual events! Longtime partner organization Iris House convenes this spirited, informational gathering each year in Harlem, New York City, catering to service providers and people living with HIV across the region. We were again proud to be a community sponsor for the event.
The 2023 summit's theme was Reframing HIV: Refresh, Reflect & Renew. Program manager Ciarra "Ci Ci" Covin was a member of the summit planning committee, and led off the day's programming as moderator for the plenary discussion Reframing HIV from Various Perspectives. The dynamic panel also featured The Well Project community advisory board (CAB) member Kim Canady.
Closing out the morning plenary, executive director Krista Martel graciously accepted an award for her stellar longtime leadership in the HIV community. Joining Krista as an honoree was Lynette Trawick, A Girl Like Me blogger and founder of I Am U, another partner organization, which empowers women living with and affected by HIV through impactful events and convenings.
The summit was a hybrid event, and CAB member Katie Willingham was able to join virtually all the way from Alabama.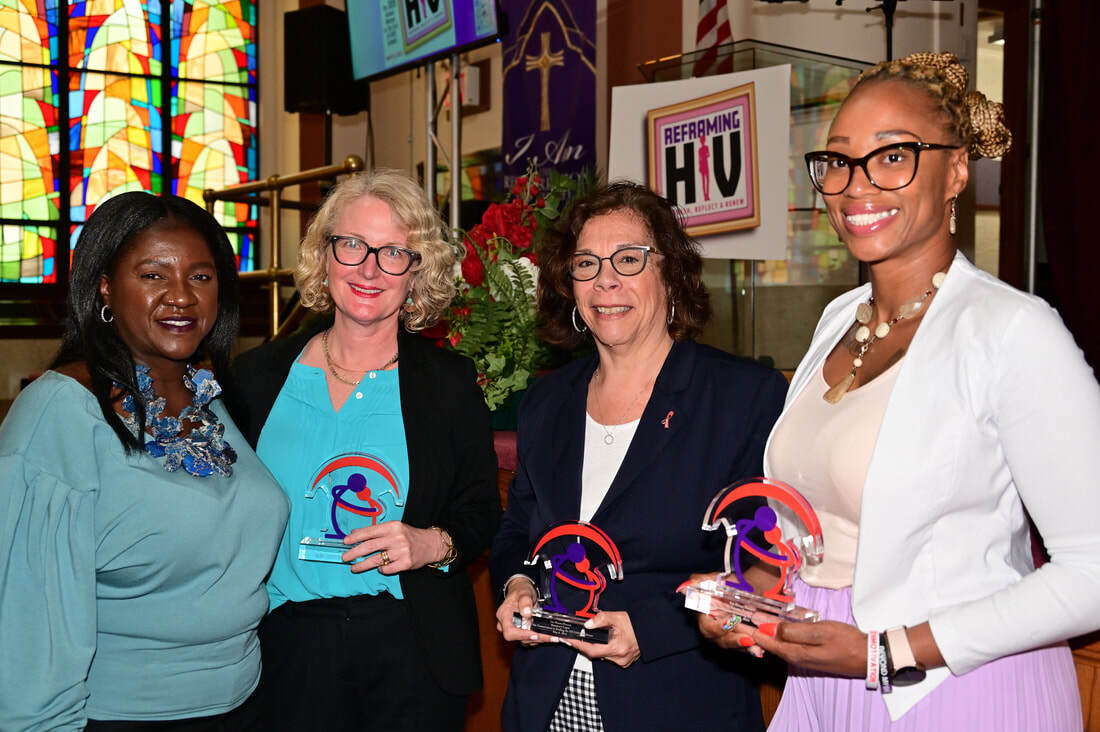 Read "My Women as the Face of AIDS Summit 2023" – Katie's blog from the summit, in which she gives an even more detailed account of the plenary and awards ceremony, as well as the workshops she attended
Partner organizations of The Well Project were also well represented during the afternoon workshop sessions, creating powerful learning opportunities for participants:
Lisa Frederick, BA, and Hanna Tessema, DrPH, MPH, MSW, co-directors of the Black Women's Learning Institute, presented on their exciting, detailed new white paper on anti-racist clinical care (PDF) and how such approaches can improve health outcomes, particularly for Black women
SAGE's HIV/aging policy advocate, Terri L. Wilder, MSW, introduced her audience to the LGBTQ+ and HIV Long-Term Care Bill of Rights, the Older Americans Act, and other vehicles of advocacy and policy change for, and by, older adults living with HIV
The National Network to End Domestic Violence was also on hand, sharing knowledge on the intersection of HIV and domestic violence – and how living at this intersection increases the impact of social determinants of health inequities
At the summit, members of the HIV community were just beginning to hear the devastating news of the death of Tiffany Marrero – one of its beloved, most outspoken, and youngest members – from cancer at just 31 years of age the previous day. Numerous individuals lifted up Tiffany's name and legacy, both in individual conversations and from podiums at the event. Many who knew and loved Tiffany took the in-person gathering as an opportunity to hold one another in their shared grief and celebration of her life.
Watch "Women, Gender, and Sexuality: Identity, Attraction, Connection, and Community" – a classic webinar from 2019 featuring Tiffany in conversation with a phenomenal panel of women