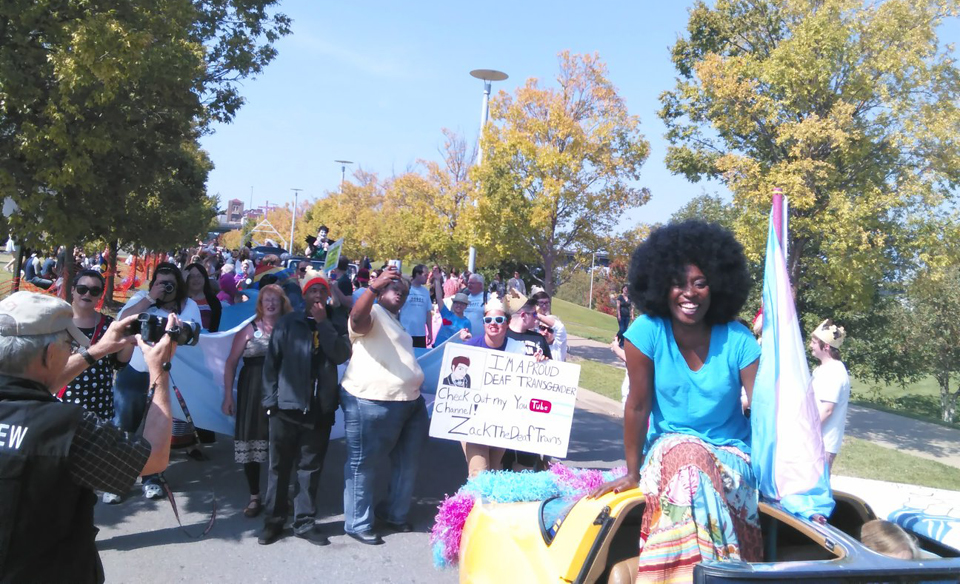 In my home state of Arkansas, in the capital city of Little Rock, on October 11, 2015 the city held its annual Gay Pride. I needed a distraction from my thoughts and so when I was asked to go to Pride, knowing I would be off work, I quickly said yes. I was a bit nervous because I've never attended a Pride anywhere. I arrived with my friend Ashli and we walked inside the gated area and an entirely new world opened up right in front of my eyes. Everyone smiling, laughing, talking, shopping, mingling and frolicking was the freshest breath of air I had breathed in a long time. Everyone coexisted with each other. Having witnessed that is a feeling which I can't put into words. I am still brimming with, for lack of a better word, "pride". Yet, it extends far beyond that to a reassured hope that the world and its inhabitants will eventually be able to celebrate differences instead of ostracizing the unfamiliar.
Booths were lined up everywhere. There was a wealth of information at everyone's disposal. People were getting tested for HIV. People were educating on addiction, recovery, suicide, reproductive health and rights, PrEP, Trans inclusions in healthcare coverage and many other subjects were being discussed such as voting rights and legalizing medical cannabis. Yet, amidst all of the awareness raising, there still was a celebration going on. There was live music and people dancing and singing with the bands. There were female impersonators giving life to the crowd. There were cisgender and transgender, gender non-conforming, black, white, latino, API, gay, bisexual, lesbian, polyamorous, pansexual, asexual and straight allies for all of the aforementioned. It was truly something to see how so many people from so many different walks of life could celebrate all of these differences and model such unity. And was there a parade? Well, of course there was. This is my favorite part of the story.
I was in the parade, ready to walk, but was actually driven in a 1981 mint condition Corvette by none other than my friend Patricia. I sat atop the T-top and waved and smiled while people who were lined along the sidewalks cheered, waved and took photos. I was feeling especially proud of my blackness so I opted for a retro Afrocentric look. People stopped me to take photos with me and I actually was able to speak about the work I am so passionate in doing. I spoke with teenagers about HIV transmission. I spoke at a "Pride Talk" about being better allies to the LGBTQ communities. Minds were opened to the differences between sexual identity and gender identity, gender fluidity, fluid sexuality and the list goes on. Being in the parade was just the opportunity for me to network even further and establish contacts with individuals and organizations that are investing in transgender liberation.
For a moment in time, all was right with the world. I stepped outside of my comfort zone and the benefit far exceeded whatever perceived risks I led myself to believe. In the midst of despair and turmoil, I am able to smile and appreciate the moments that truly elevate my state of consciousness and increase my level of acceptance.