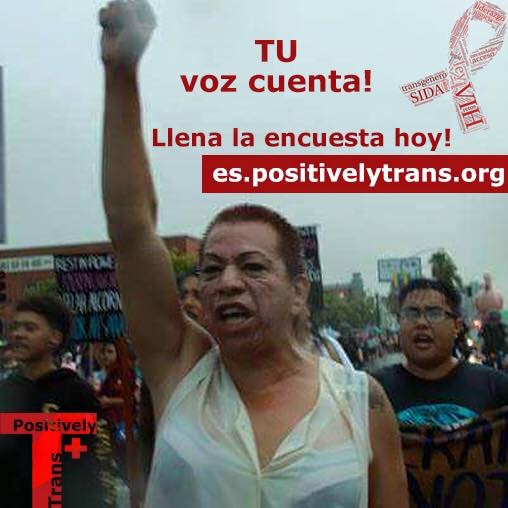 Dos importantes conferencias llegan para la comunidad de VIH residentes en EEUU, a las cuales tengo la oportunidad de asistir una en Washington DC la muy famosa USCA y la otra en Fort Walton Beach Florida... POSITIVE LIVING 18 | 2015 Annual HIV Conference.
USCA 2015
Como residente de la Florida, para mí es muy importante primero asistir para ver que podemos mejorar para el próximo año ya que esta conferencia llega a Hollywood FL el siguiente año, 2016. Como mujer latina y transgénero esta conferencia en DC ahora es una oportunidad de crear puentes y comunicaciones entre otras mujeres como yo en otras partes, conocer mujeres, activistas, nuevas organizaciones alrededor de EEUU, además de reforzar en nuestros conocimientos sobre esta epidemia que nos afecta a todos por igual. Personalmente para mi, llegare dos días antes para coordinar trabajo con mi grupo del Transgender Law Center de San Francisco.
Y poder ver en los avances sobre nuestra encuesta nacional, y poder aportar así a nuestra información nacional, además de compartir tiempo con personas como yo, que estamos en lo mismo y cansados de lo mismo. Sabemos que cuando las cosas que no funcionan por mucho tiempo tienen que cambiarse y esa mi posición sobre el tema de mujeres transgéneros que vivimos con VIH, los cambios tienen que ser serios y precisos. Sobre todo que lo dice en la nueva 2020 HIV Strategy de la Casa Blanca. Y compartir con mis hermanas The Well Project también... Ya les llegare o les escribiré desde allá. Y si están por ahí no se olviden de buscarme.
POSITIVE LIVING 2015
En esta oportunidad voy gracias a mi íntima amiga Tami Haught, una mujer valiente sobreviviente con más de 20 años de ser diagnosticada, sigue enfocada en la no criminalización de personas que viven con el virus, trabaja para The Sero Project para brindar un taller sobre "Como crear conexiones Estatales."
Para una mujer translatin viviendo en el área considerada "Southern" es muy importante el tema de como mujeres positivas latinas y translatinas podemos apoyar o recurrir para trabajar juntas. Además de promover y ver los avances de nuestra encuesta Positivamente +Trans para translatinas como yo es importante esta encuesta y cuanta respuesta tenemos del área Sur y específicamente acá en la Florida. Además de regresar a Fort Walton Beach después de casi cinco años y en otras fases de mi vida va hacer completamente gratificante, y la posibilidad de encontrarme con muchas amistades del área de Orlando que se que asisten mucho a esta ya fabulosa conferencia. Y como parte para The Well Project estaré creando conexiones e información sobre nosotras mujeres latinas. Y más para este Blog.
La pregunta del Millón es cuantas chicas como yo Translatinas tienen la oportunidad de asistir e informarse a estas conferencias. Es muy importante que nosotras busquemos la forma de informarnos y que también muchas organizaciones nos den más opciones para nosotras querer estar involucradas en este campo que tanto NOS NECESITA. Nos mantendremos informadas.