Para leer en inglés, presione aquí / To read in English, click here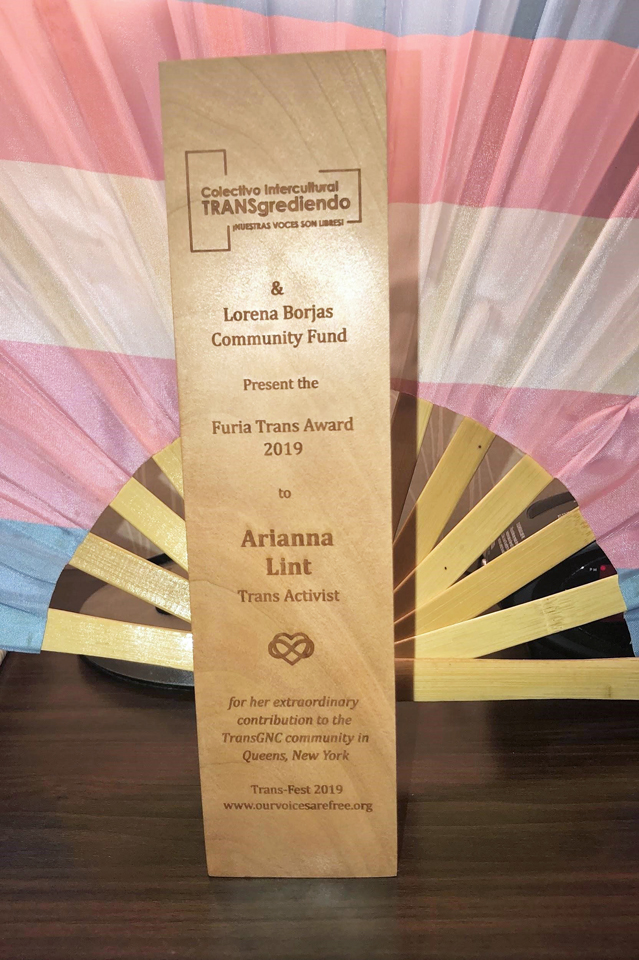 Que tal queridas amigas, hermanas en la lucha de ser reconocidas por nosotras mismas, ayudándonos las unas a las otras, en esta experiencia de vida que me toco vivir, como mujer positiva y a la vez una mujer Trans y latina. Las cuales hemos enfrentado directamente, esas desventajas para algunos, para muchas chicas como yo ha sido una ventaja, algo que nos ha fortalecido en diferentes ámbitos. Sin embargo, es muy duro para hacerlo sola. Hoy quiero agradecer a The Well Project una organización de mujeres, para empoderar y de que forma. The Well Project ha sido y será un eslabón para mi, mi historia, mi trabajo y mi liderazgo. Mi trabajo no es fácil ni lo será, pero siempre con el apoyo de grandes hermanas, de mi familia The Well Project, en los pasados tres meses con su programa HOPE, esta organización que para mi es un honor representar me ha ayudado ha estar en San Juan Puerto Rico, en "TransFormando Comunidades" en mayo 2019, en Harlingen TX en "South Texas Conference on Adult & Adolescent Sexual Health" - junio 28, 2019, Orlando Florida en "Florida HIV Coalition", y NY Queens en la primera Trans Festival Healt. Jamás hubiera podido realizar estas presentaciones, llevar y educar más gente, que la gente conozca la vida de mujeres que viven con el VIH y trabajan para desvictimizar y tener mejores recursos para todos.
Esta administración esta esforzada en desaparecer el VIH en algunos años acá en USA, y con el compromiso de The Well Project y la ayuda incondicional esto sí puede pasar. Que bien uno se siente cuando sabe que no está sola en esto y el programa HOPE no solo ayuda a enfrentar esta situación sino empoderar con diferentes recursos para que nuestra historia sea nuestra carta de Presentación. Gracias a todo el team de esta fabulosa organización que no solo ayudan con recursos financieros sino con herramientas para educarnos más y empoderándonos para enfrentar mejor este VIH campo que por todos lados es difícil, pero confortable cuando encuentras gente, hermanas, amigas y peers como los encontré yo acá en The Well Project.
Gracias desde el fondo de mi corazón y gracias por guiarme para ser siempre Más y Mejor. Vivir con VIH no es fácil para nadie, pero es menos difícil cuando tienes una mano amiga que te ayude en esta historia, y gracias a Dios yo lo encontré todo esto y mucho más acá en esta página y con esta gente, Mi gente. The Well Project.
Gracias