I am A Positive Woman: Till there is a cure I will always be...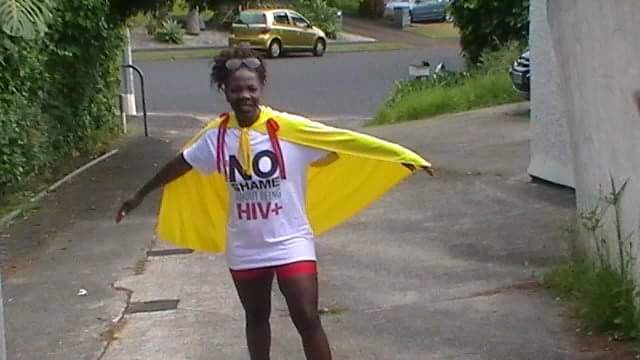 Identity and self-expression… No one should have to defend their identity...
Do you wake up with a positive attitude? Perhaps not like I do. I wake up wondering how others see and perceive my identity. I wonder whether others see my self-expression as foreign, intimidating, as something a woman should not be involved in, a sign of hard lived life, maybe my blackness or my obviousness of my HIV status I flaunt.
I have been given a reason to think about issues of identity. I realise that no matter how many friends I have, how much wealth, and how perfect of a specimen I am even when I am at my worst behavior, I will always be A Positive Woman. Is that a good reason I should be flaunting my identity? Absolutely. Those days of passive thinking about who I am and how people perceive me are gone. Because I am older and wiser. Something about living with HIV taught me.
Who I am has nothing to do with the obvious signs of my identity referring to being a black woman. Where I live does not necessarily reflect my identity either. People around me definitely don't either. And here comes the question: does my identity matter?
Again what HIV taught me is without standing firm in your status quo I am doomed. I was doomed for many years that's for sure. I had to visualise the benefits of being proud of my status regardless of how others perceive me.
It matters because HIV/AIDS gave me a new identity that says. "I am a Positive Woman and till there is a cure I will always be."
What HIV taught me is, it is my duty to respond even where words are not being spoken. To take pride of my new complicated, misunderstood and stigmatised identity in order to stay well and live life to the fullest. That is the reason I am an advocate for many who are unable to defend themselves - and I believe No one should have to defend their identity.