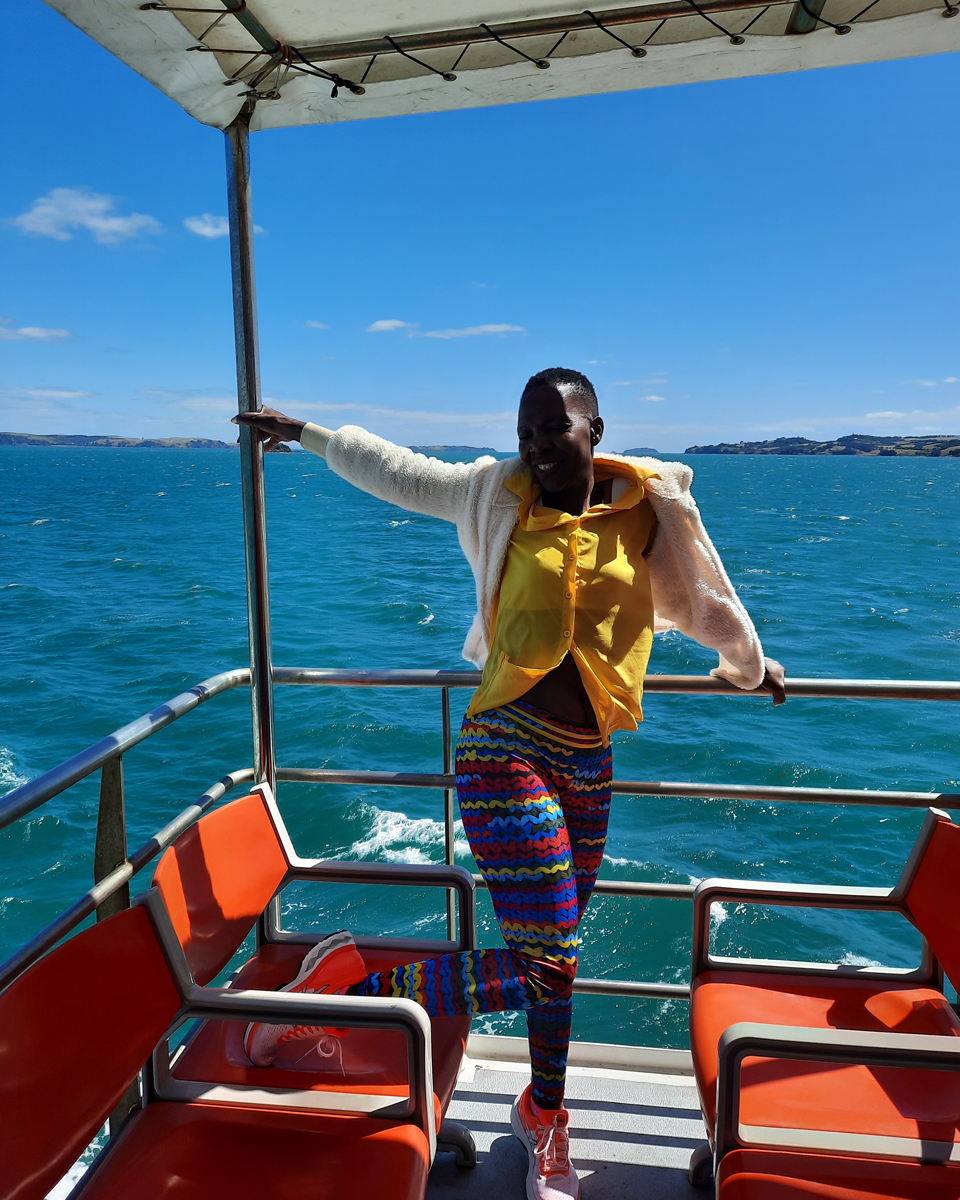 The hardest war ever fought is against self. That's all in the book. If it wasn't for AIDS, where would I be? Looking back, HIV and all its elements in its destruction taught me where to place my focus on life. It taught me how to nurture a fragile relationship where you may be the victim.
Living with HIV for me, I was more of a prisoner, a refugee at the mercy of God-given. An outcast of the society. A woman without a face. How can I forget days of masks? 33 years unchained freedom and a new tattoo on my conscience.
Our circumstances are so different yet the need to live a so-called "normal life" is uniform. So it is, I wasted energy looking for approval in the dark.
When you think the rainbow is around the corner, something else strikes.
I've been here before. How I got here is through my journey to advocate for self. I had enough of people, righteous people allowing discrimination at the cost of my health. Sending a blind eye on the issues of mental illness discriminated causes.
Will power, I ended up here on A Girl Like Me. I met wonderful and powerful advocates. It could have been nice to earn the blogger of the year. Instead I disappeared. Just because I have survived HIV does not mean I am immune to other cancers. Times like these aren't new. After a breast cancer diagnosis at the end of 2018, I had a mastectomy in early 2019.
For years I had spinal facets degenerative disease. I've been waiting for many years. I finally had spinal Infusion in December 2020 during the time the world went under attack. COVID-19… What the fu**, I found myself thinking.
I personally know very little about what PLHIV are feeling.
Compromised immune not compromised brain cells. That I know for sure. Who is caring for my scars? No one. Something HIV taught. I had to learn to be in charge of me where there is mass destruction.
As a survivor and a woman of color with a spiritual advantage.
I am feeling blessed I got to experience U=U, a milestone for all of us. Taken all that I have learned to fight COVID-19. Looking after one another is important. Looking after number one is paramount.
While I am nursing my back, I have been writing another book, revisiting the face of HIV.