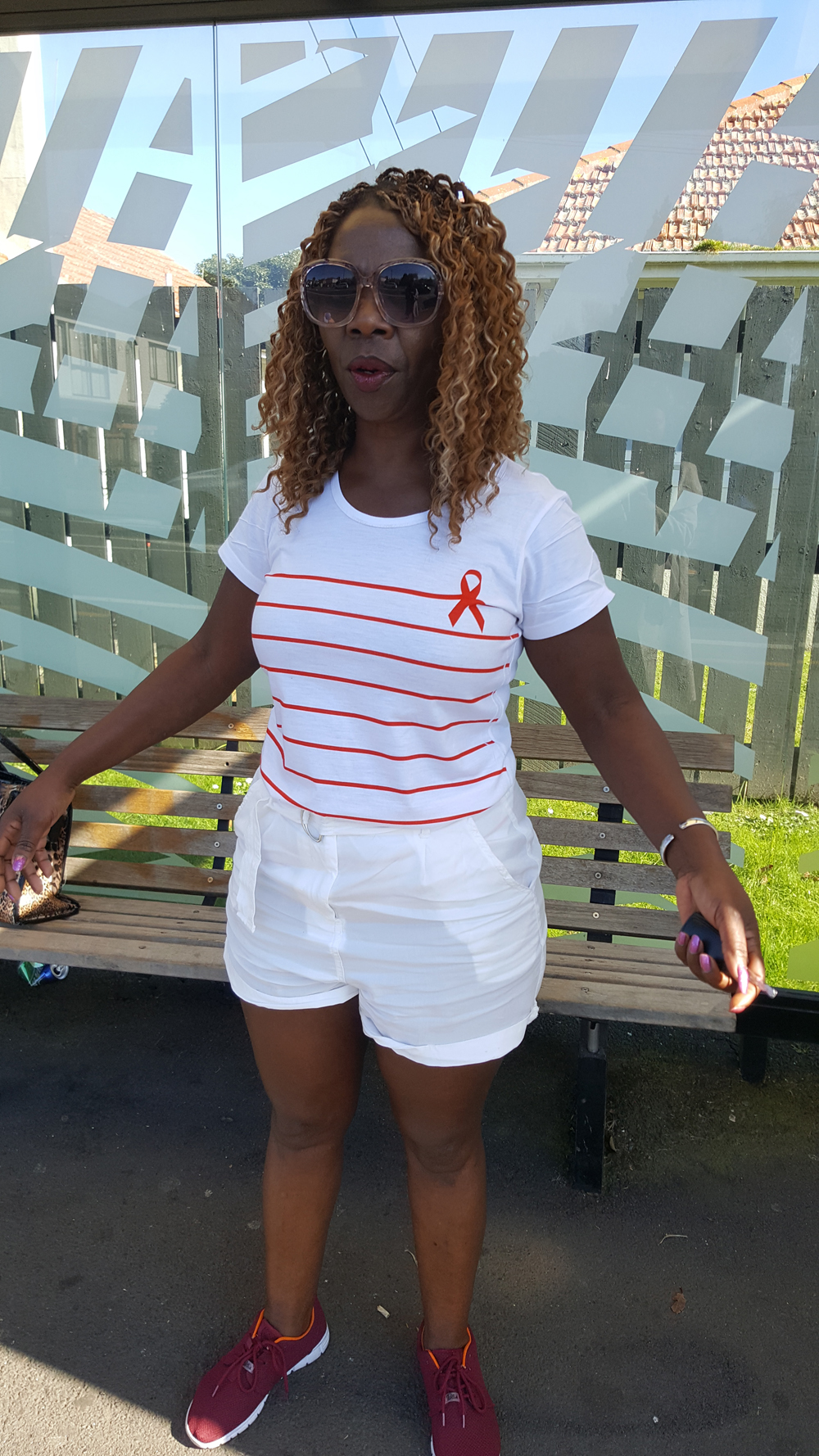 The woman I was once-in-a-life...
About the Peacock. It's another part of my life that mesmerizes me the most through people I had met, where I have been and today. Is there something about me that suggests that I am a peacock? Definitely, even then you could not miss that I was brought up to be a proud woman. A woman who was brought up to feel sexy and beautiful.
That changed in split second when my new identity was labeled contagious. That was 1989. I had become HIV positive. Years that followed I got lost deep in the darkest, isolated and scary woods. The hunt for the woman I was once-in-a-life came much later. It was as if I had forgotten my gender. Slowly I reached what I call "in the haze of my life" that is when I realised how devastating it was to lose my womanhood.
All of a sudden I knew that if I should find the Peacock in me, I had to find a way out. And that needed to be a public announcement. Love, sex and rock and roll are required to be part of the human species. Unfortunately I was no longer a woman as far as the species is concerned. That behavior would be judged harshly.
As all the other behaviors I had accumulated came to surface, somehow I continued to justify why these behaviors were in me. I quickly learned there won't be love, sex and rock and roll for me. Only Love, Sex, HIV & Life to be debated.
"In The Haze of Life"… loss and misery…
Between days, weeks, and months, I had only remembered good days because I made use of them. I spent time with my family, going to rugby matches, gardening, and painting my house. I did what I could do weather permitting and a combination of how my body felt. Writing about my life was always a way of venting out loud to an invisible audience.
Life seems to have been teaching me a lesson, and I was one that would not sit and listen. I was the one that refused the normal theories of life. Somehow I learnt to negotiate or agree to disagree if that had made me feel better.
At war with myself was one of those things I spent time on. I had no idea how I had time to even think of the needs of me as a woman. Then again I had found myself thinking, "Some habits are hard to change." One thing that I had not figured out in all this was a behaviour  that I had whether it is a disease or not. Despite the illness I live with, I am and always been the  biggest flirt in the world. In those darkest days of the epidemic I was aware that this kind of behavior in a person like me is considered abnormal and a danger to the HIV negative society. I tried so hard not to be sexy and considered changing my behaviour. But like the virus I live with, I could not shake it off. In between days I was feeling good, I had polished myself like a female peacock, behaving like one, something I had loved. With this virus the real me was doomed. Trying to live a life that (normal) people accept was scary. Scary, humiliating and unkind was all that it was. And 30 years later the Peacock in me is well and striving undetectable.
THE PURPOSE OF LIFE IS TO DISCOVER YOUR GIFT; THE MEANING OF LIFE IS TO GIVE YOUR GIFT.