This is the physical transformation I had.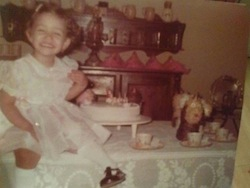 First pic I was a little girl that felt loved and cared for by her mother…At the same time this little girl was getting molested by her uncle and grew up being told she was worthless and that she would never amount to anything. Whore was a common word she heard in her home towards her and her mother! She had many material things which her father thought was being a good father. My father was darkness in the home and light of the streets. Forgiving my father was part of the transformation. I love my father.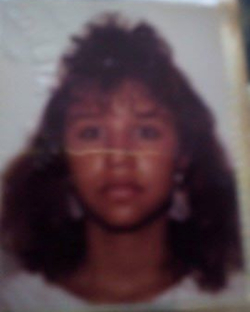 Second pic I was 15/16, in a street gang. I hated the world and Myself!! I was so sad! And I was already #HIV positive and did not know it!
The third one I was already diagnosed with HIV. I was 19 years old there…living in Colombia and with a death sentence over my head! The caterpillar was transforming into the butterfly I am today. I was scared for my life…but it also was the time where I was living with my mother, brother and grandparents, a house of morals and love…most importantly I was becoming the spiritual person that I am today.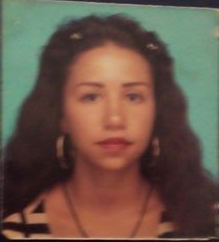 I was learning to love myself inside and out. I no longer hated my body or the world and this is when I realized I was worthy and became the caregiver of both my grandparents until they passed, and this filled me up inside.
The last pic is the woman that overcame all those obstacles and the person that continues to fight for herself and others. I am in the light now! And I made my trials my testimony!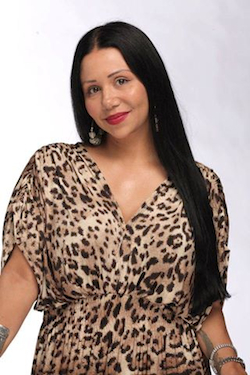 Love and light
Esta fue la transformación física que tuve.
Primera foto tenia era una niñita que se sentía amada por su madre y querida...Al mismo tiempo esa niñita estaba siendo abusada sexualmente por su tío y creció escuchando que no servia para nada y que era una nada!! Puta era una palabra común en su hogar! Si padre la llamaba así desde niña a ella y a su madre! Tenia muchas cosas materiales pero vivía sufriendo y queriendo ser amada por su padre. Eso es lo que mi padre pensaba que era un buen padre. Mi padre era luz de la calle oscuridad en la casa!!! Perdonar a mi padre ha sido parte de mi proceso de transformación. Amo a mi padre.
Segunda foto…15/16 ‪años‬ de edad, estaba en la calle y era miembra de una pandilla. Odiaba al mundo y me odiaba a mi misma!! Era un ser tan triste!! Ya tenia el virus del VIH y no lo sabia!
La tercera foto ya estaba diagnosticada con el virus del VIH. Tenia como unos 19 ‪años de edad…Estaba viviendo en Colombia con una sentencia de muerte sobre mi cabeza!! El gusanito se estaba transformando en la mariposa que soy ahora tenia mucho...pero, también fue una época donde vivía con mis abuelitos, madre y hermanito, una casa de amor y con mucha moral...y lo mas importante me estaba convirtiendo en una persona espiritual lo que soy hoy en día. Ya aprendía a no odiar mi cuerpo o el mundo!! Y esto fue donde me di cuenta que yo valía como ser humano! Ahí es donde me convierto en la persona que cuido a sus dos abuelitos‬ hasta que murieron y esto me lleno mucho por dentro. <3
La ultima foto es la mujer que venció sus obstáculos y es la mujer que sigue luchando por ella misma y los demás. Estoy en la luz ahora!!! He hecho de mis obstáculos mis testimonios!
Amor y luz