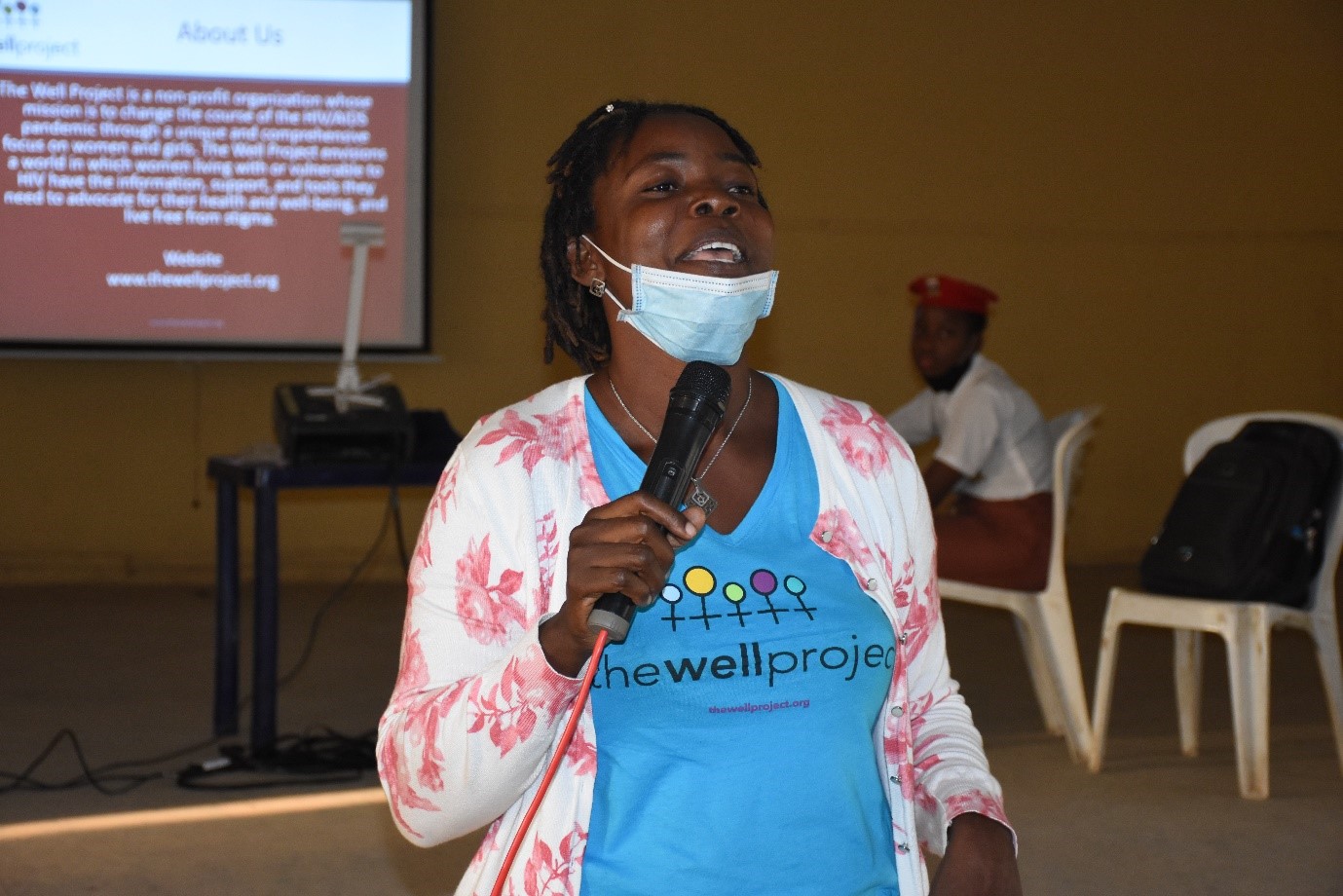 It all started when my daughter got admission into the college in October 2021. I was opportune to meet with the Director VP Administration, Mrs. Enenmoh, at the point of interviewing me as a parent to the child. One question led to another, which gave me the opportunity of telling her about the work I do with The Well Project as a community advisory board member and global ambassador.
I shared with her how we go to schools to educate young adolescents girls and children on HIV and sexual reproductive health and rights. She was so excited and she immediately gave me the cell phone number of the senior teacher in charge of the school's Anti-AIDS Club, Mrs. Awogwo. When I called her, she requested that we meet in person, so we fixed a date and had a brief meeting. She told me that for a very long time the school had not done anything with the club, more or less like the club was dead! So I suggested we revive the club and make use of the upcoming World AIDS Day event to carry out an activity that would help put them on track.
This was how the journey began! It gave me lots of courage and inspiration to want to go beyond the normal HIV and AIDS health talk I've taken to schools since 2014. I wanted to make use of the great opportunity given to me by this school since it's a Federal Government School. It would be awesome to use it also to let Nigerians know the great work and effort of The Well Project in ensuring that more young girls and women have access to knowledge-based information on HIV and AIDS and also on sexually reproductive health at a grass roots community level.
Where most women have never been in the four walls of a classroom, this drives my passion to want to do more and reach as many young adolescents as possible. After different letters to some organisations for support here in Nigeria, no support came, even from one of our federal government agencies. But on the bright side, I never allowed any of this to discourage me. I still pushed forward and we got some private media to help cover the event, which took place on the 11th of December 2021 at the school auditorium. It was a successful event. We had the president of the Institute of Human Virology Nigeria (IHVN).
I also went to one of the primary schools before the teachers in the Bwari area council went on strike. It was fun among these young ones. They had fun and asked lots of questions. I also brought the science of HIV to the knowledge of the students by engaging some students to represent and act out what the HIV virus is doing in the body of a person living with HIV. We talked about the importance of adherence to ARVS and what the medications do in the body of a person living with HIV and on treatment. This was an ice breaker for students and everyone present at this event.
All thanks to The Well Project for their support in ensuring that this event was successful.