Print
Save
What's on This Page?
About SHE/HER/THEY
SHE/HER/THEY (Sexual Health Education/HIV Empowerment Resources/Treating HIV Equally) is a multifaceted educational outreach initiative focused on improving engagement in care, health outcomes, and well-being for women living with and vulnerable to HIV while promoting a culture of wellness, through a holistic and non-stigmatizing lens. It was created to ensure that efforts to be more inclusive of women across HIV programming adopt a holistic approach that addresses the "whole woman." Please click here to subscribe to our mailing list to ensure you receive email updates and/or printed materials as they become available.
Across all SHE/HER/THEY programming, our approach to decrease stigma and normalize HIV includes:
Centering the lives and experiences of Black women and other women of color across the gender spectrum in all aspects of our programming from development to dissemination
Reframing the discussion of "risk" and focusing on the interconnected manifestations of HIV relevance in women's lives to better help them address whether specific HIV prevention approaches are appropriate for them
Integrating sexual and reproductive health, including sex positivity, into women-focused HIV prevention and disease management education efforts
Increasing meaningful engagement between women across the gender spectrum and their providers by encouraging culturally responsive care that addresses the whole woman, regardless of her HIV status
Continuing to increase awareness that undetectable equals untransmittable (U=U) by incorporating consistent U=U messaging across all programming
SHE/HER/THEY program activities include:
Developing and disseminating multi-media educational resources (including tips for improved patient-provider communications), to women living with and vulnerable to HIV and healthcare providers (both HIV and non-HIV focused)
Expanding leadership development opportunities for women living with HIV
Increasing engagement and collaboration with existing and new organizational partners
Please click here to subscribe to our mailing list to ensure you receive email updates and/or printed materials as they become available.
Articles and Fact Sheets
The agenda for the 2023 Biomedical HIV Prevention Summit in Las Vegas, Nevada, in April promised a gathering that would "focus on consensual sex in all of its iterations." The Well Project community advisory board chair Marissa Gonzalez was in attendance at the summit; as you will learn from her session summaries, the event did not disappoint!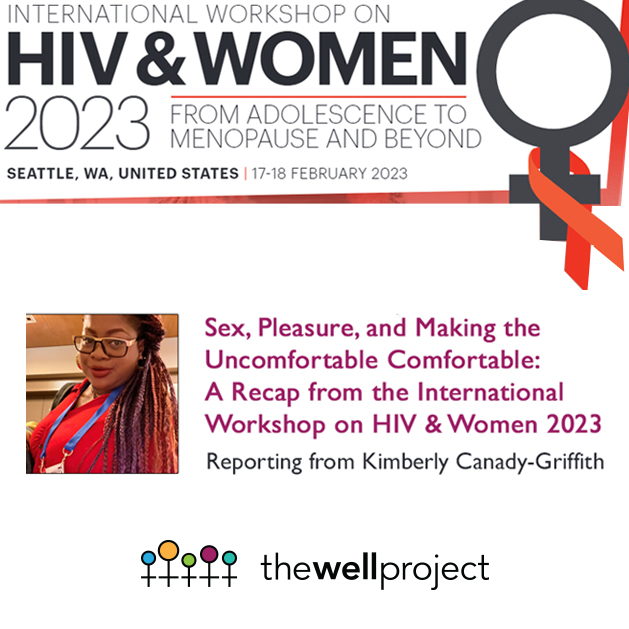 Just like participating in sexual activity, the more you engage, the more you also learn what is best for you and your partner. This applies the same when having a conversation with your provider or your patient.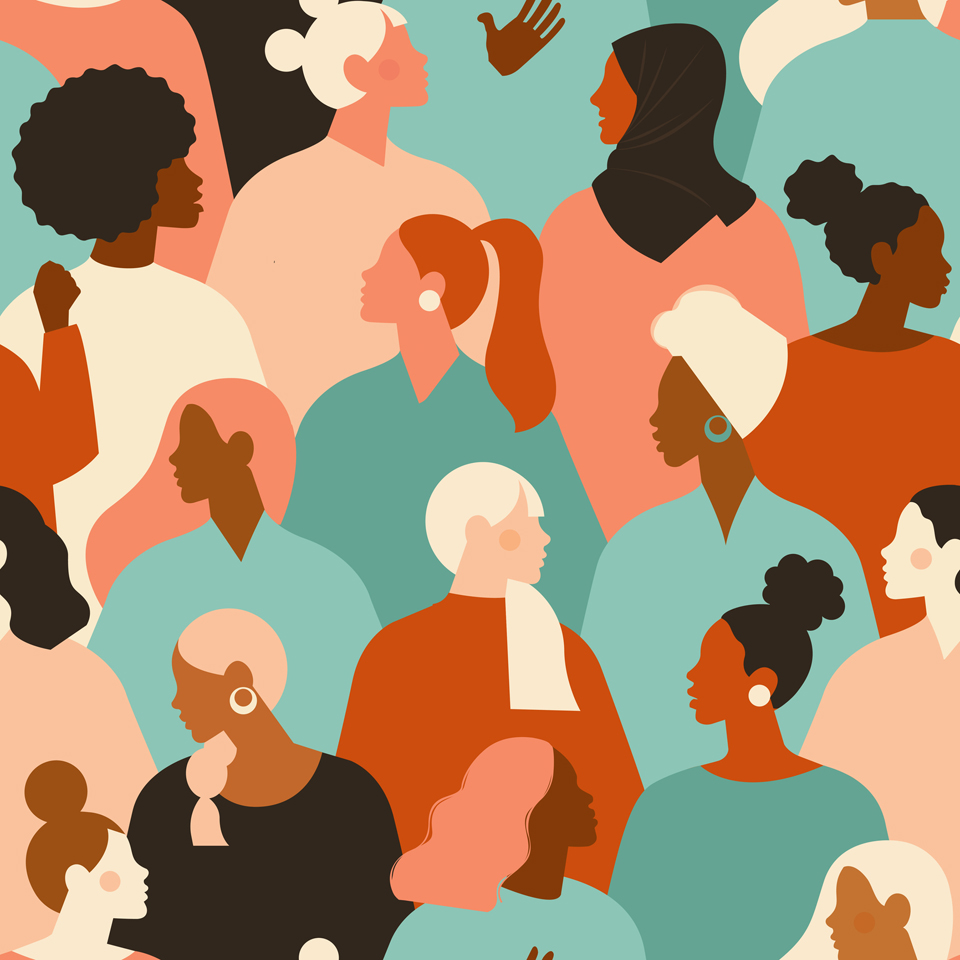 Many complex factors affect women's health and lives beyond HIV. Racism, sexism, poverty, violence, and other injustices have an impact on overall wellbeing – including being able to access healthcare and enjoy full sexual and reproductive lives. Addressing these experiences through what is known as the reproductive justice framework can be a helpful way to hold all of these complex factors at the same time, identify ways to remove barriers to wellbeing, and ensure the best possible health outcomes for women living with HIV across the gender spectrum. Learn about reproductive health, rights, and justice; the importance of centering pleasure; and why these areas must be connected with HIV-related care.
Webinars and Presentations
An illuminating conversation about the benefits of doula support for Black women and other birthing parents living with HIV. / Una conversación esclarecedora sobre los beneficios del apoyo de doula para las mujeres negras y otros padres que dan a luz que viven con el VIH.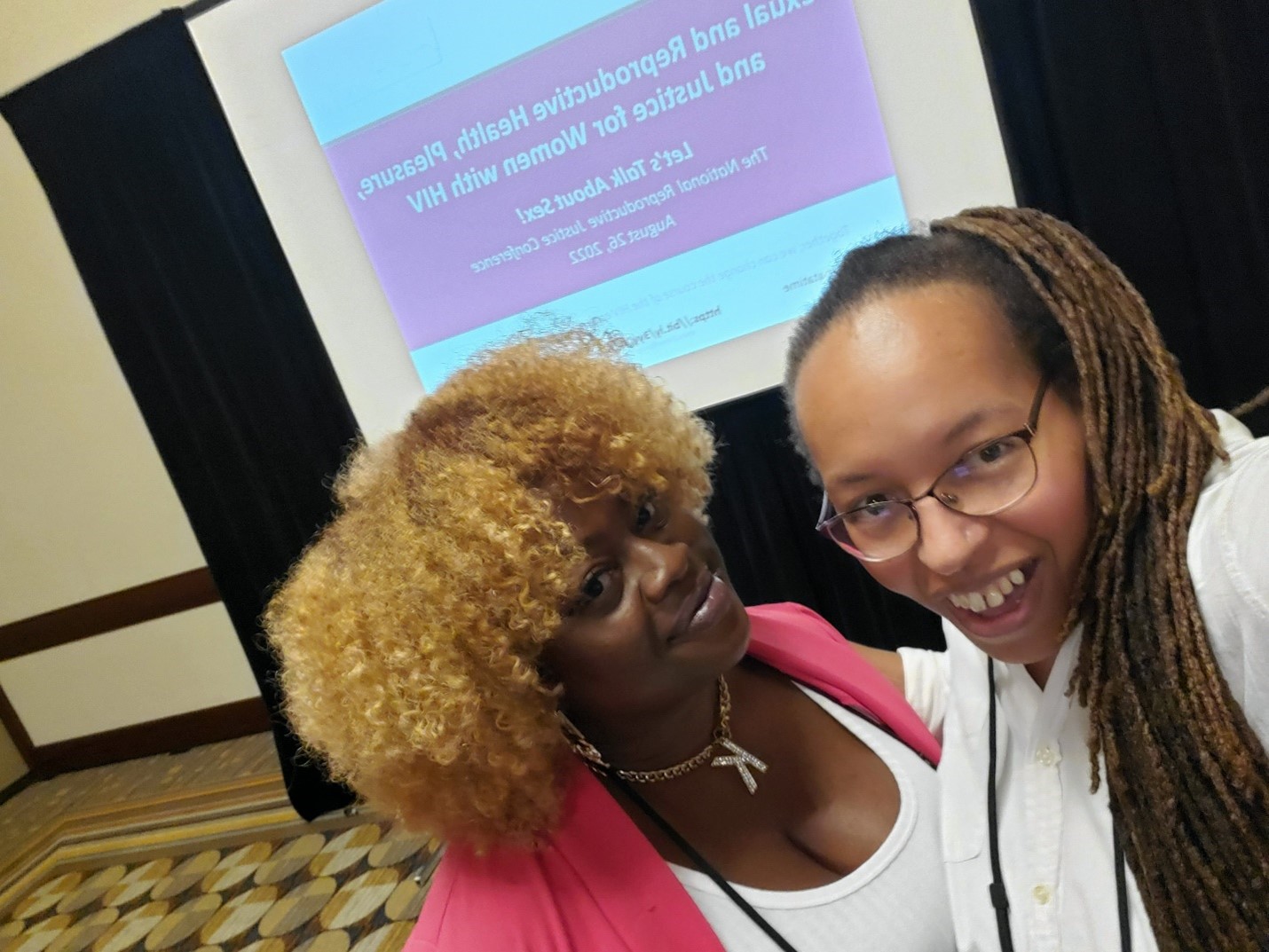 Members of The Well Project's team were honored to participate in and present at Let's Talk About Sex! The National Reproductive Justice Conference in Dallas, Texas, in August 2022 – co-hosted by our partner organizations SisterSong and The Afiya Center. Our conference session, "Sexual and Reproductive Health, Pleasure, and Justice for Women with HIV," featured a frank, participatory discussion covering key topics, developments, and personal storytelling at the intersections of reproductive justice and HIV – and highlighting the need for optimized HIV prevention and care to incorporate appropriate, relevant, and holistic sexual and reproductive healthcare.
Read the full write-up of the session and Kim Canady's blog from the conference
This bilingual session (video audio in English) featured a panel of women living with HIV highlighting their experiences related to work and education – including challenges they faced, strategies they used, and unmet needs they revealed.
Provider Resources
This conference poster asserted the need to acknowledge and address the full lives of women living with HIV and positively position sex in non-judgmental, proactive discussions with providers.
Read "Sex, Pleasure, and Making the Uncomfortable Comfortable: A Recap from the International Workshop on HIV & Women 2023"
Education for Primary Care Providers on HIV and Reproductive Health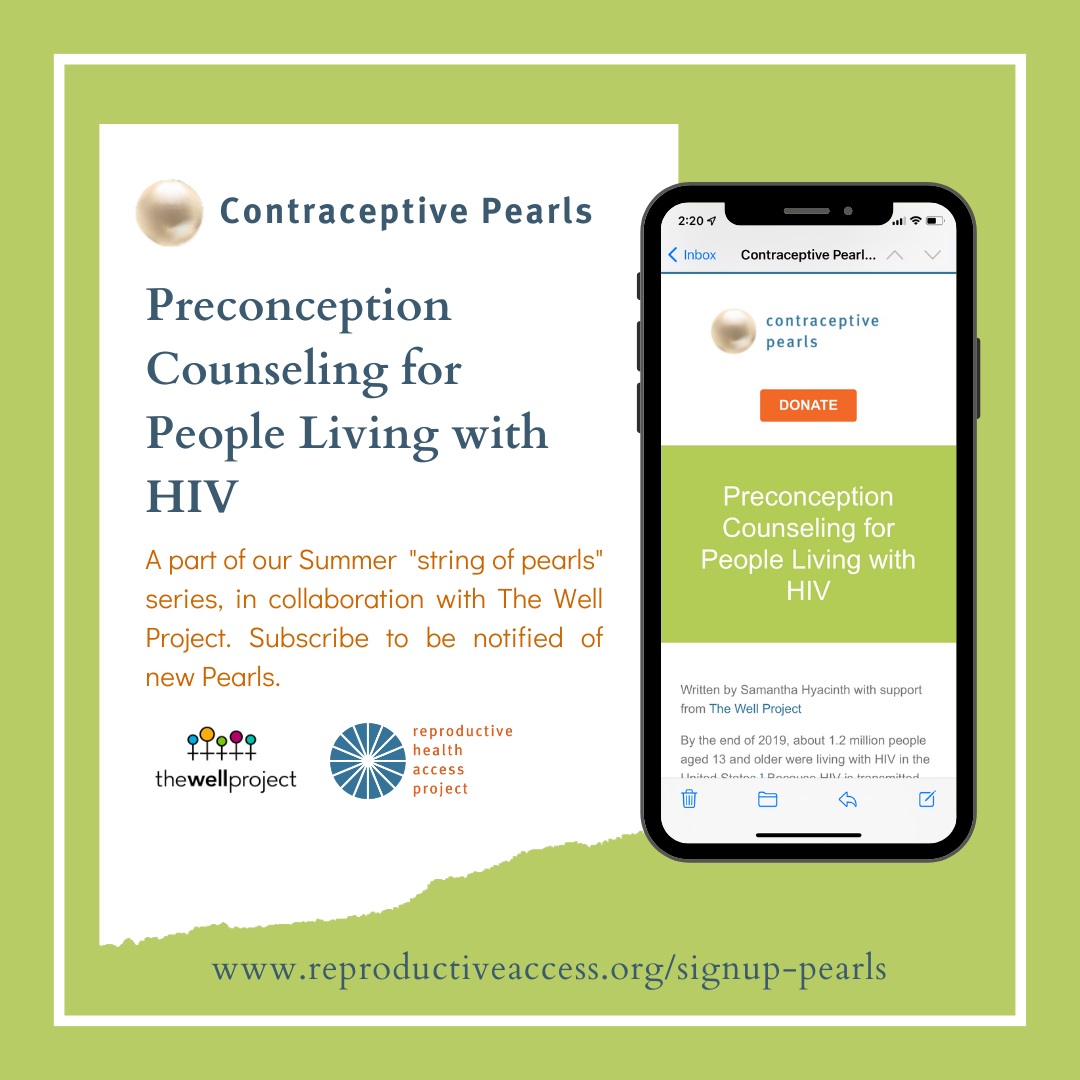 The Well Project was proud to collaborate with partner organization Reproductive Health Access Project (RHAP) on the following three HIV-specific articles for their "Contraceptive Pearls" series. RHAP – a leader in expanding access to abortion, contraception, and early pregnancy loss care – delivers these brief, evidence-based monthly "Pearls" to thousands of frontline healthcare providers to inform their practice.
---
SHE/HER/THEY has received initial grant funding from Gilead Sciences (Zeroing In) and Merck.