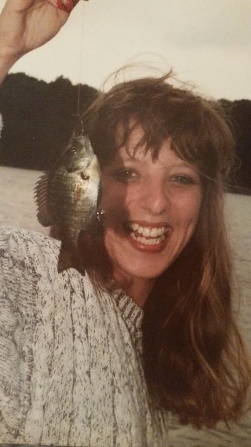 This photograph was taken the summer of 1989. I had traveled from Florida to NY with my boyfriend for a mini vacation. As you can see, I was excited to have caught this little fish. We were in a small rowboat enjoying the warm day and I had no cares or concerns. Except that it had taken me a long time to reel that fish in.
A few months earlier, I had left my job at a bank to pursue my dream of becoming a stockbroker. I was in the prime of my life, building my career, dreaming of a family. Little did I know - I was already living with HIV.
This year (2015) marks my 30th anniversary of living with HIV; I will also celebrate my 50th birthday at the end of the summer. Where has the time gone? And how in the world did I get here?
I contracted the virus in 1985 from my then fiancé. He was a little older than I was and I thought I was crazy in love. He turned out to be both verbally and physically abusive. I finally left him the day the Billy club came smashing down across my face. I know, not a pretty picture, not a pretty feeling. However, that was my reality - it is my truth.
Much has happened since the early 1990's, both in my life and in the world. And I am honestly looking forward to the next 30 years of my life [with or without HIV].
I am currently finishing my 3rd year as a doctoral student and hope to have my dissertation complete in the next year and a half. It is important for me to focus on my work and not be distracted - easier said than done. There are many things I still want to do – many passions I have, but most of those will have to go on the back burner for a while. Although, you will still see me in my garden, as that feeds my soul and makes my spirit dance.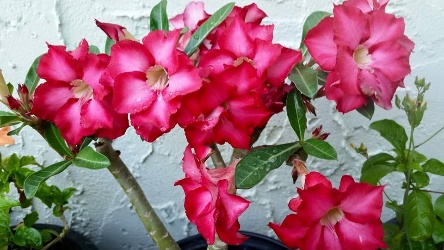 Sometimes I feel like I still have much to learn – I have been going to school for a very long time and am almost fearful of graduating. I know academia, but sometimes I feel like I have lost touch with what happens in the real world.
I have tried to stay connected the best I could, staying actively involved in HIV service work, sitting on committees, advocating for change, and working with The Well Project. However, I seemed to have lost myself somewhere along the way. I seemed to have forgotten how to just live, to just be. My life has been a constant influx of new concepts, homework assignments, tests, activism, and service work.
I recently had the opportunity to attend AIDS Watch, representing The Well Project. I spent time with Maria, Michelle, Tabby, I got to meet Jewel and other fierce advocates. These women rock!
A group of us representing Florida met with staff from the offices of Senator Nelson, Senator Rubio, and other congress members. It was a whirlwind of a day but we helped to make a difference by advocating for issues that affect the HIV community, which made every moment worth it.
The past 30 years have been challenging but have also been amazing and have helped to shape the woman that I am today. I know the next 30 years will bring much love, joy, and happiness to my life and hopefully to others.
Stay strong – love you all.