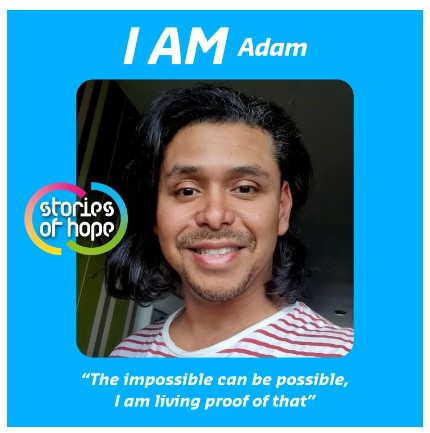 Today we are celebrating one year Stories of Hope! And we have achieved so much since our official launch on 18 July 2021, Mandela Day. Early last year, we started Stories of Hope with two Heroes, and since then our community has grown to eleven Heroes already!
You may remember that last year we highlighted the important role that Nelson Mandela fulfilled throughout his life for vulnerable people facing stigma of any kind.
Today, on Nelson's birthday, we are proud to share a touching interview with our friend Adam Castillejo, and a true Ambassador of Hope for the global HIV community. We do hope that Adam will also be an inspiration to all of us!
Meanwhile we are very busy preparing for AIDS2022 as next week around this time we will be travelling to Montreal. We are so excited to connect to fellow activists, role models, and so many more inspiring people.
We also set ourselves a target, namely to capture and share at least one new Story of Hope on each conference day! To make this happen, we really need YOU!
So reach out to us and visit the Stories of Hope booth GVE013 at AIDS2022!
This blog was originally posted on hivstigmafighter.