As many of you know, a primary focus of The Well Project is to offer community support and advocacy development initiatives to address stigma, discrimination, and the need for enhanced leadership for women and girls. HIV treatment advocacy means many things to many people, but at its core, it focuses on optimizing the quality of--and increasing access to--care and treatment for people living with HIV. Treatment advocacy can take place at any level, including the individual level. Self-advocacy means feeling empowered to manage your own care; examples include asking questions at your doctor's appointments or requesting copies of your lab work or medical records. Treatment advocacy can also be involvement in larger movements that have far-reaching effects for our communities, whether regionally, nationally or even internationally. 
As part of The Well Project's position that every woman and girl has the right to quality, up-to-date information about HIV/AIDS, we believe that we are our own best advocates. As such, we undertake a number of initiatives to provide women with the tools you need to engage in advocacy at whatever level is appropriate for you.
One of these endeavors is taking place later this month. We are very excited to be participating in the PWN-USA Speak Up! National Leadership Summit for Women, taking place September 17-19 in Ft. Walton, FL. This is PWN-USA's first national gathering to build advocacy and leadership skills among women living with HIV and will include 200 women from across the country.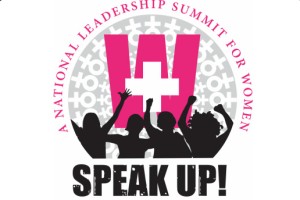 The Well Project is thrilled to have been able to provide scholarships to eight A Girl Like Me bloggers to attend and participate in the conference. The goal is that this opportunity will help these amazing women enhance their advocacy and leadership skills. For some of these women, becoming a blogger for A Girl Like Me was their first step in becoming an advocate for themselves and becoming part of a larger community, and we work hard to provide further opportunities to build upon this foundation. As a part of their participation, they will write blogs from the conference, describing what they learn and experience at the Summit, so please keep an eye out for their blogs here on A Girl Like Me.
We are also proud to announce that The Well Project will present a Treatment Advocacy 101 workshop at the Summit featuring long-time friends and family of The Well Project, including Gina Brown (WRI), Vicki Lynn (A Girl Like Me), Maria Mejia (A Girl Like Me and Community Advisory Board), and Linda Scruggs (WRI), as well as yours truly. The workshop will provide an overview of treatment advocacy, its impact (especially for women), and provide action steps for participants to increase their own treatment advocacy skills. If you are attending the Summit, the workshop will take place on Friday, September 19th from 10:15 am -11:45 am, so please join us!
We can't wait to reunite with old friends and A Girl Like Me family, and look forward to meeting new friends too (especially those whom, until now, we've only known in cyberspace)! Stay tuned here as we look forward to sharing these experiences with all of you.
Warmly, 
Krista Martel
Executive Director