I was invited as one of the special guest speakers to the women's forum of the International Church of Christ Abuja in Waru community, Abuja.
Theme: Your Wealth, Your Health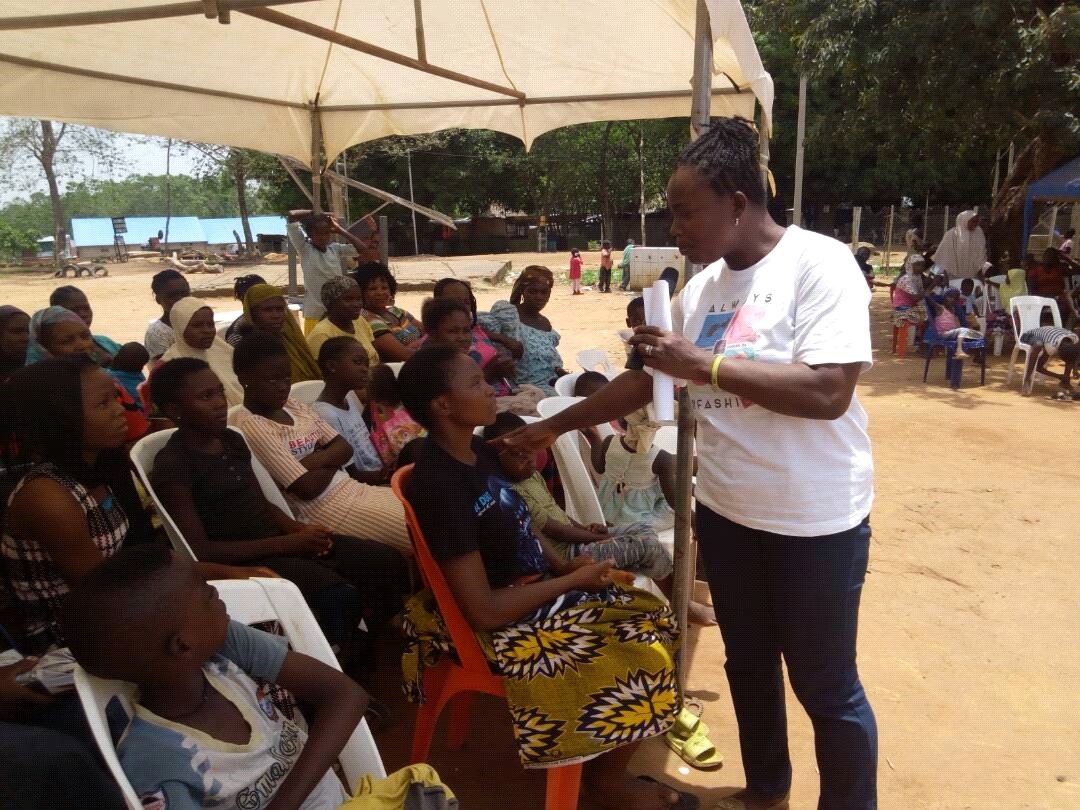 Abosede (Bose) Oladayo, The Well Project's Global Ambassador, presenting her session at the women forum
It was an event that was so inspiring and motivating, the hall was filled up with women. They had session for medical checkup for high blood pressure and random blood sugar for anyone who chose to know their BP and sugar level.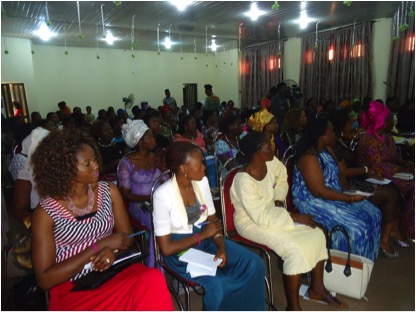 Participants at the women forum
We had two doctors and me as speakers for the event. One doctor from the national hospital Abuja spoke on issues of diabetes and hepatitis, and the second doctor spoke on breast cancer and the human papilloma virus (HPV) that causes cervical cancer. I spoke about "What is HIV?" using the slides from The Well Project website. This sessions were for fifteen minutes each and we had five minutes to respond to three questions each from the audience. After my powerpoint presentation the hall was so silent.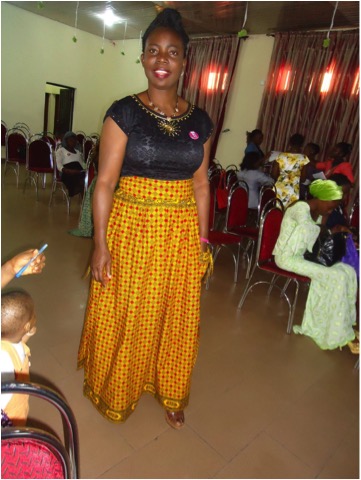 Abosede (Bose) Oladayo, The Well Project's Global Ambassador
I responded to three questions--the first was on serodiscordant couples--they want to know how my husband is not infected and how we could have kids who are HIV negative.
We had one hundred and twenty women in attendance for the women forum. At the end of our presentation most of the women went for a health checkup for blood pressure, blood sugar test and HIV.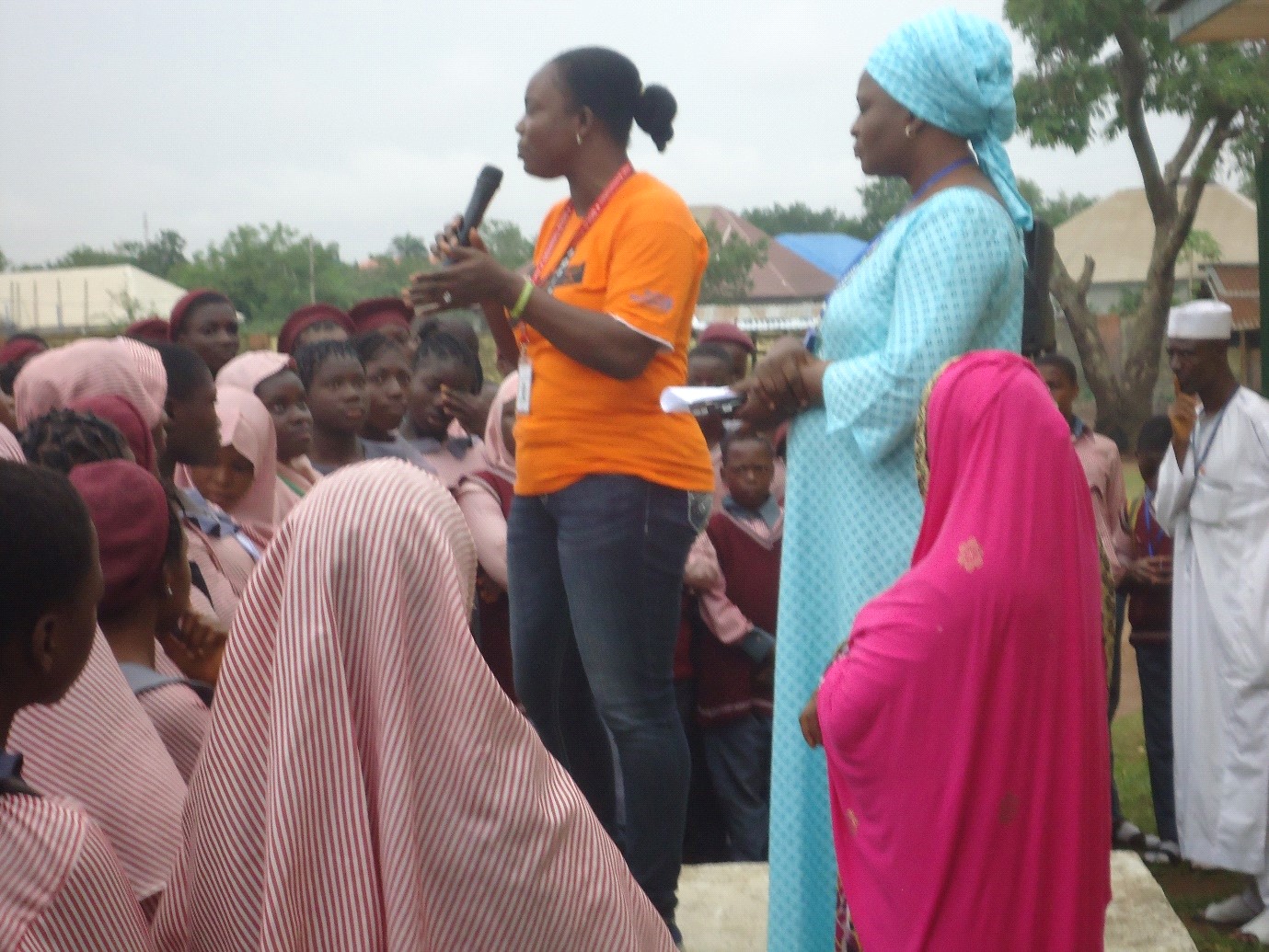 Medical team at the women forum
One thing that stuck in my mind was after the program, two women walked up to me and encouraged my effort and passion for the presentation, and also for sharing my experience with them as a woman living with HIV. They both told me that they are HIV positive, and shared about their challenges as women in their families. They are both married and their husbands are also HIV positive but one of the women said that her husband has refused to use protection with her.

The Well Project buttons and wrist bands given out to participants at the women forum
The Well Project buttons and wrist bands were given to all the women and girls as the come in to register and The Well Project postcards of Maria, Michelle, Vickie, Jyoti, and myself were also shared among all women at the forum.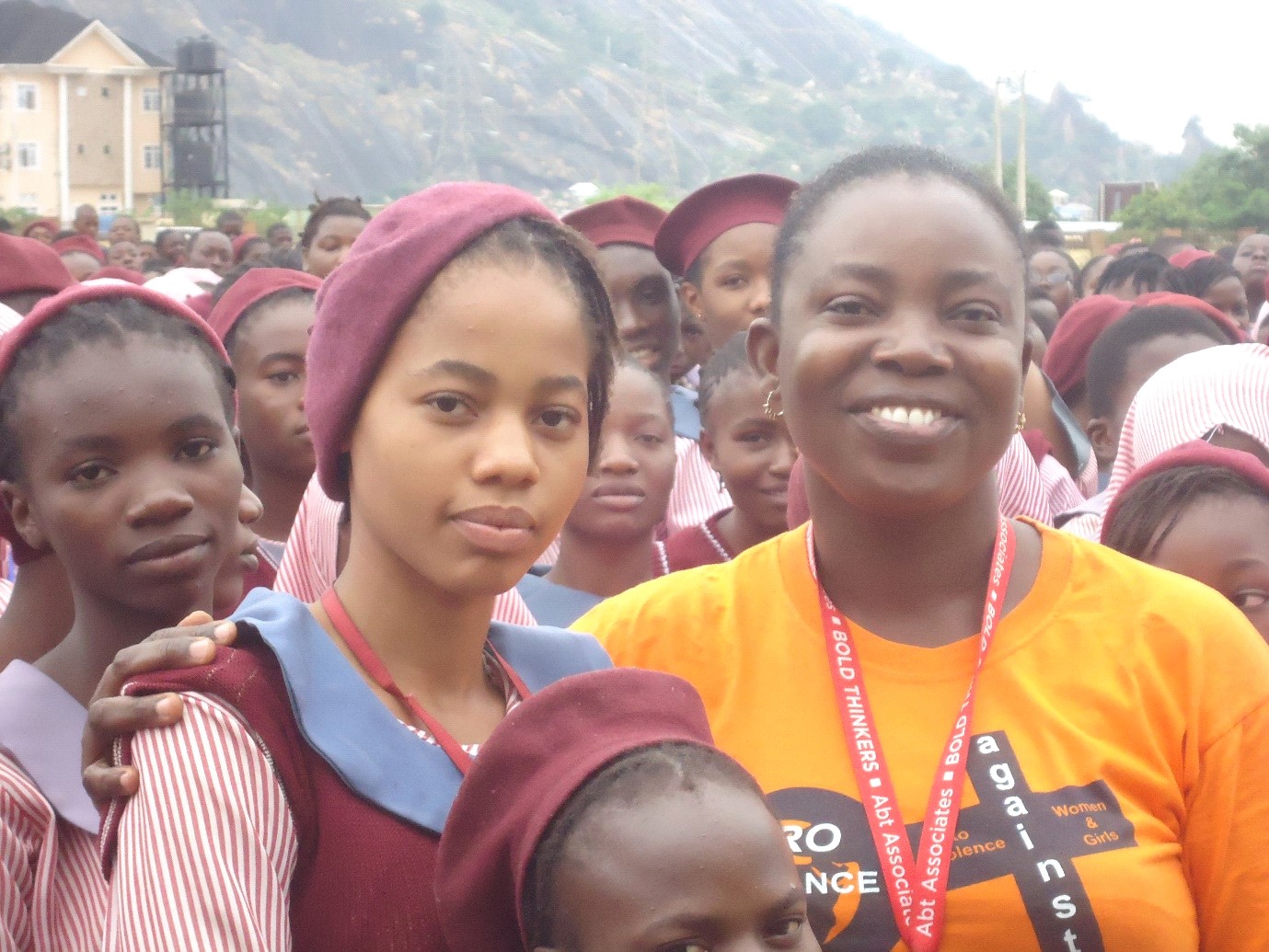 I also made a visit to the internally displaced peoples camp in Kuchigoro Abuja Nigeria. These are people who have become displaced due to the insurgency in the northern part of our country, Nigeria. They have lost everything to the Boko Haram senseless killing and bombing in the northern and other parts of the country. Most of them have lost their loved ones to this insurgency and children are being made orphans and vulnerable to these sad facts.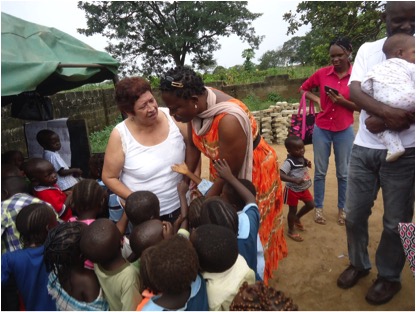 The Well Project's Global Ambassador at the internally displaced people camp at Kuchigoro in Abuja Nigeria
The poverty level at the camp is so overwhelming and heartbreaking that it makes you wonder what the future holds for the young ones in this camp. They are made refugees in their own country. There are over a thousand children, young men and young girls in this camp. We provide psychosocial, emotional, nutritional, and medical supports to them.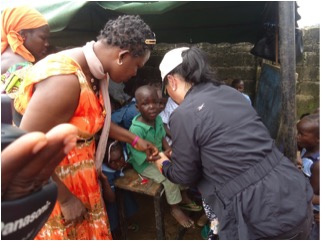 Assisting in proving medical and psychosocial support to a child at the IDP camp
Love in Action mission are from the United State of America who came to Nigeria on a mission to provide medical, nutritional and emotional support to three hundred families.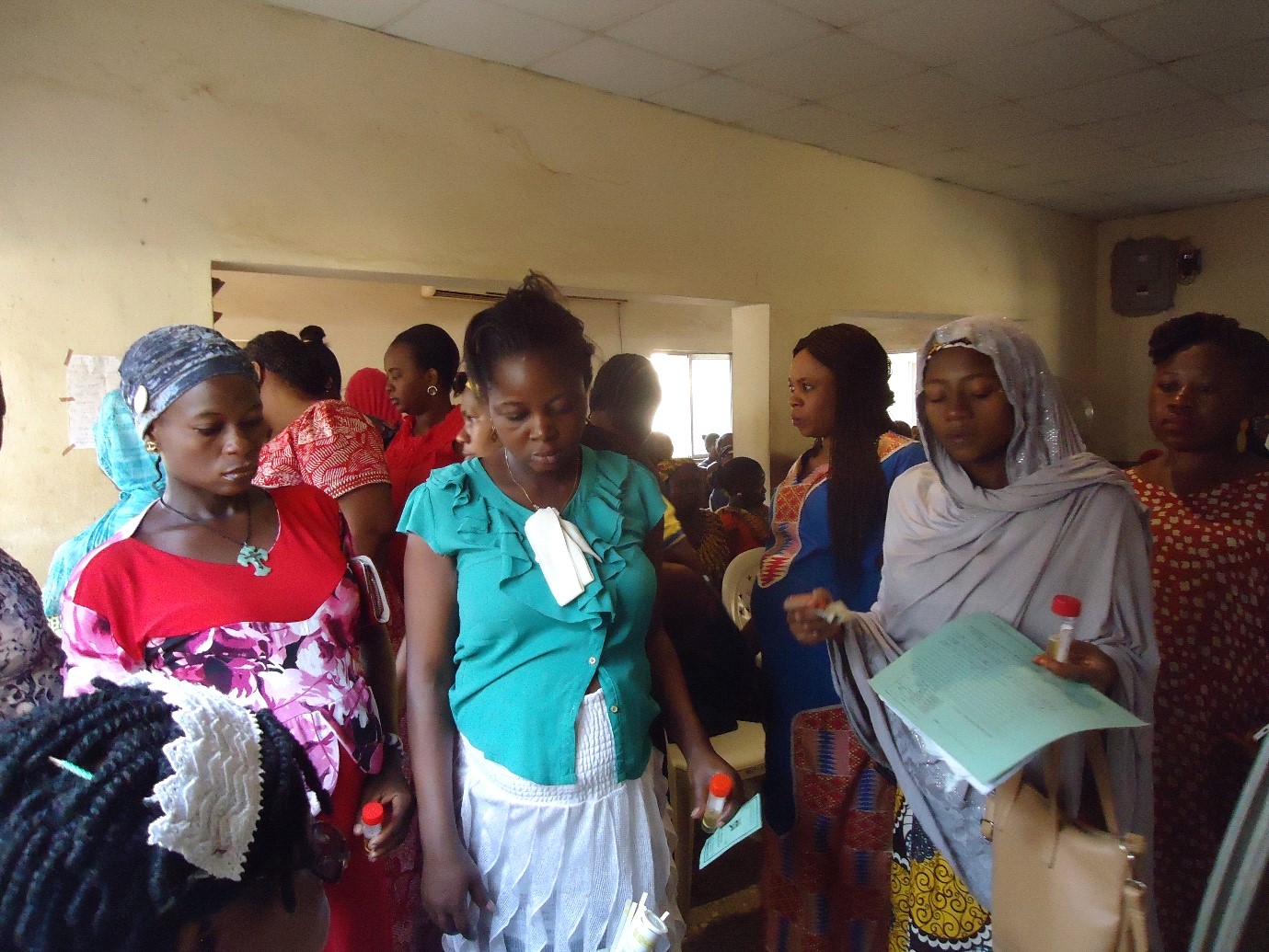 Global Ambassador, Bose, with partner and team members of Love in Action Mission an NGO in US