By Krista Martel, Executive Director
Perhaps, most exciting, we doubled down on our commitment to build leadership among women living with HIV. Why does this work matter? Community leaders inspire others living with HIV to end their own self-stigma and value their worth. Community leaders advocate for the needs of their community and impact policy and research. Community leaders galvanize others to become leaders themselves. It is imperative to continue to increase the number and diversity of community leaders so that every voice is represented across all efforts to address the HIV epidemic.
One of the ways we've been successful in these efforts is by significantly expanding our conference presence*, making presentations and supporting attendance by our
community advisory board members
and
A Girl Like Me
bloggers. Including women living with HIV as co-authors and/or presenters at almost every conference we attend has enabled us to meaningfully develop leadership and capacity within the community we serve. 
Our recent
survey
showed The Well Project has positively impacted women's leadership and advocacy development in a variety of ways: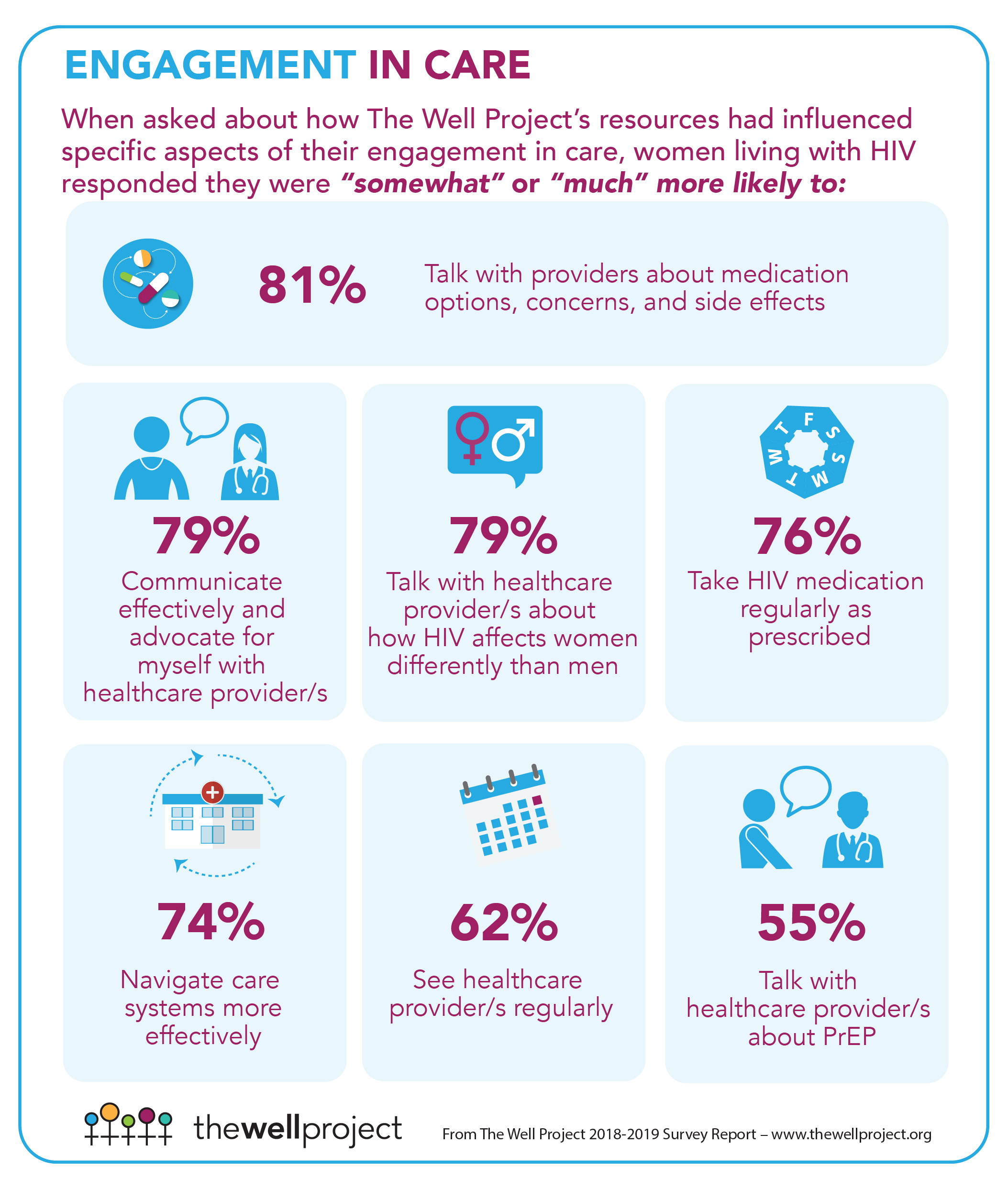 We look forward to continuing this momentum and to sharing our continued learnings from the conferences we attend and the presentations we conduct! 
Happy New Year! 
*Some of our presence at 2019 conferences include: 
Iris House Annual Women's Summit, May 2019

A Girl Like Me: Building Community and Advocacy Through Blogging (Gina Brown, MSW, Ciarra Coleman, Krista Martel

IAPAC Adherence Conference, June 2019
USCA, September 2019
Let's Talk About Sex, October 2019

U Equals U and Reproductive Justice: Building Hope, Ending HIV Stigma (Masonia Traylor, Wanona Thomas, Olivia Ford)

ANAC Annual Meeting, November 2019
2020 potential conference attendance and presentations include:
CROI, March 2020
10th International Workshop on HIV & Women, March 2020
TX Black Women Rise Up Reproductive Justice Summit, March 2020
ACOG, April 2020:
Iris House Annual Women's Summit, May 2020
The National Conference on Social Work and HIV/AIDS, May 2020
IAPAC Adherence Conference, June 2020
AIDS 2020, July 2020
USCA, October 2020