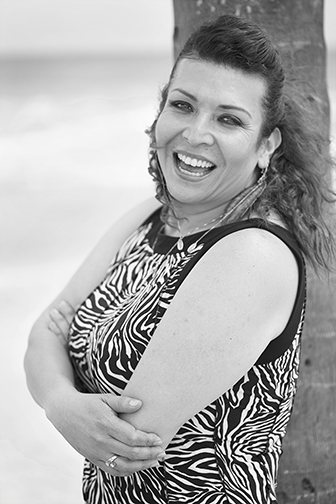 I perfectly recall all that was said by the people around me.
My Mother: Promise me that you will never have an operation or have anything cut off…you really must promise me that!!
My Father: What would my Mother, your Grandmother, say if she were still alive for God's sake! And to think that you were her special favorite!
My Brother: What's that? And you want to put on tits? You surely will just screw up your whole life, especially your legal career!!
My Aunt: Well, son, you know that I will always love you, but really think about it…you know, think of the family!!
My best girl friend: Make those tits as big you can… just imagine the men who will be after you…what a sensation, chola!!!! Just do it, and to hell with anybody who doesn't like it!!
My Boyfriend: If you become a woman I will marry you, and we will live as a normal couple together, so you get away from the gay life and you become a total woman. (what a disgraceful liar! A whopping lie!!)
My gay Brother: You were always strong and you will certainly win through…how I wish I could be like you, Little Sister.
My friend, another Transgender: Now you have to make yourself look gorgeous, so I can put an ad in the paper describing a new escort, with terrific tits - and then you will make a lot of money!! (Big Lie!) Your option now is just to become a whore, as who is going to hire you as a transvestite? It seems everybody thinks all transgender are whores…
And then, of course, the final comment…Sooner or later you will become HIV+.
So, imagine…all this posed a big dilemma for me before beginning my transition. Many of those comments I remember with a smile, many of them I even see now as the reality I would actually be facing…but, none of that mattered to me, if the purpose of it all was to become my true self, ME - happy, completely honest with myself in my true body.
After nearly 20 years in transition I feel satisfied that what I have done I have done well, and that whatever happened in my life, good or bad, I can now simply see as just lessons in overcoming obstacles.
For a while I worked in the "sex industry". I was one of the most sought-after escorts on a website called "Eros.com". Working as an escort gave me the facility to carry out my transition securely, free of any discrimination or comment. The fact that the money comes to you at home is an opportunity of which a transgender can take full advantage.
Becoming HIV-positive is a tremendous blow to any transgender. One's first thought is that is exactly what they always predicted, now actually happened. However, in my case becoming HIV-positive completely changed my whole outlook: it became the second opportunity which life has given me, and it happened at the precise moment when my gender identity had finally lined up with myself as a person. The fact of becoming HIV-positive gave me the opportunity for others to confide in me – and, even obtaining a grant the person had to be positive, while if transgender, all the better.
It is an irony that the fact of being HIV+ in the U.S. eventually opened the doors for me to have a job with dignity and to forge a career in the U.S. in which people could believe in me and in my work, leaving aside the prejudices they once had about me or about any transgender person. I believe that with all the changes going on in the world with the transgender community now beginning to be included in normal society, respected, and taken into consideration, those harmful comments and dire predictions must now be changed. Let us hope that "HIV" is not the only field of work available to girls like me. We deserve just and dignified treatment everywhere.
Arianna Lint
Why Arianna wants to be part of A Girl Like Me:  I hope that through this site I can communicate openly and objectively with all of YOU, focused on change for all of us. I have always said: "HIV is not the problem – the problem is that one does not know anything about HIV". Here among us I am at your service so we can create the "difference for good" for all the girls like ME…
To read this blog in Spanish, click here / Para leer este blog en español, presione aquí