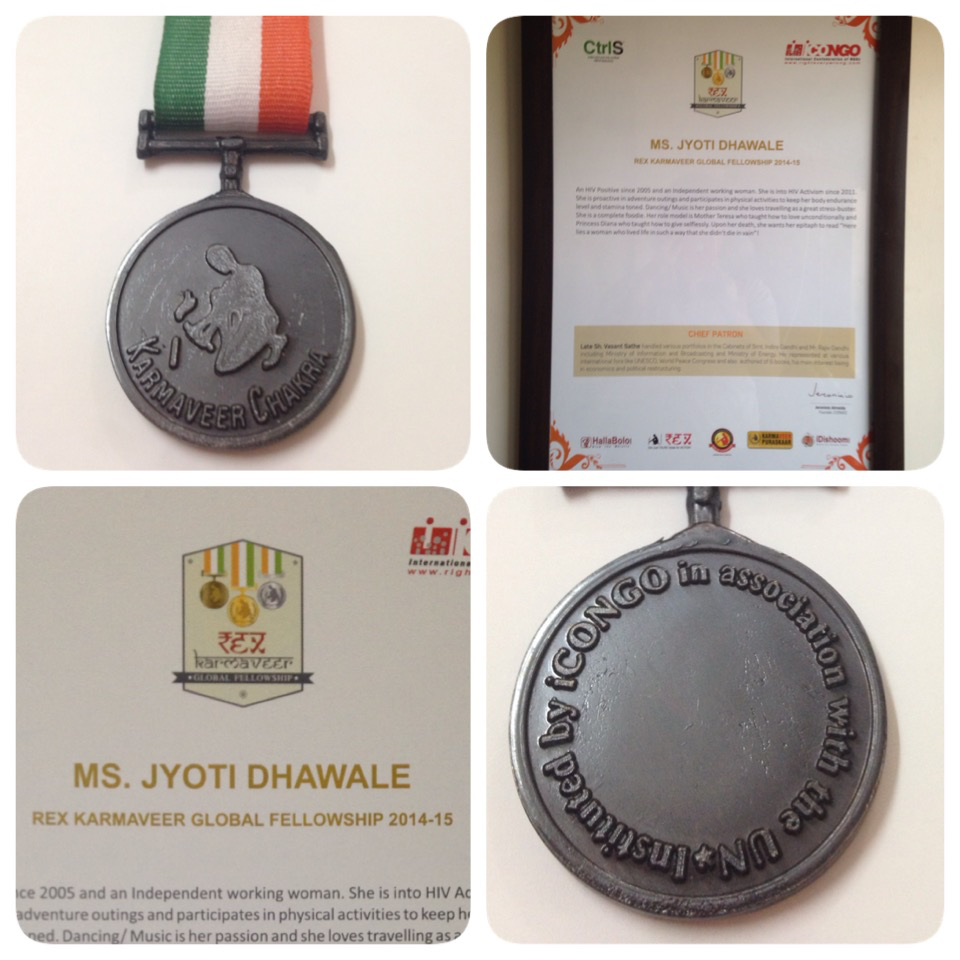 It was a sense of great pride and honor when I was nominated and selected for the prestigious KarmaVeer Chakra and KarmaVeer Global Fellowship Award instituted by iCongo in association with the United Nations at New Delhi on March 23rd 2015. Given below is my three minutes speech that I spoke during open mic session:
In the memory of those who died - died living in "hope" - for love - for acceptance - and more importantly, for CURE...
Also, on the behalf of those living - living in the closet - because of fear - due to ignorance - due to the mindset of the society - fear of being disowned by family/friends/relatives alike or being expelled from community or job or worse, fear of being labelled as a "prostitute" or drug addict when neither is true...
I am here today to talk about HIV Empowerment.
Firstly, I would request not to judge a person living with HIV until you hear their story.
Second, living with HIV is not easy without love, care and acceptance. Suicide and depression happen when they feel unwanted, unloved, worthless. Even the mighty ones DO break down. After all, we are human and much vulnerable to emotion.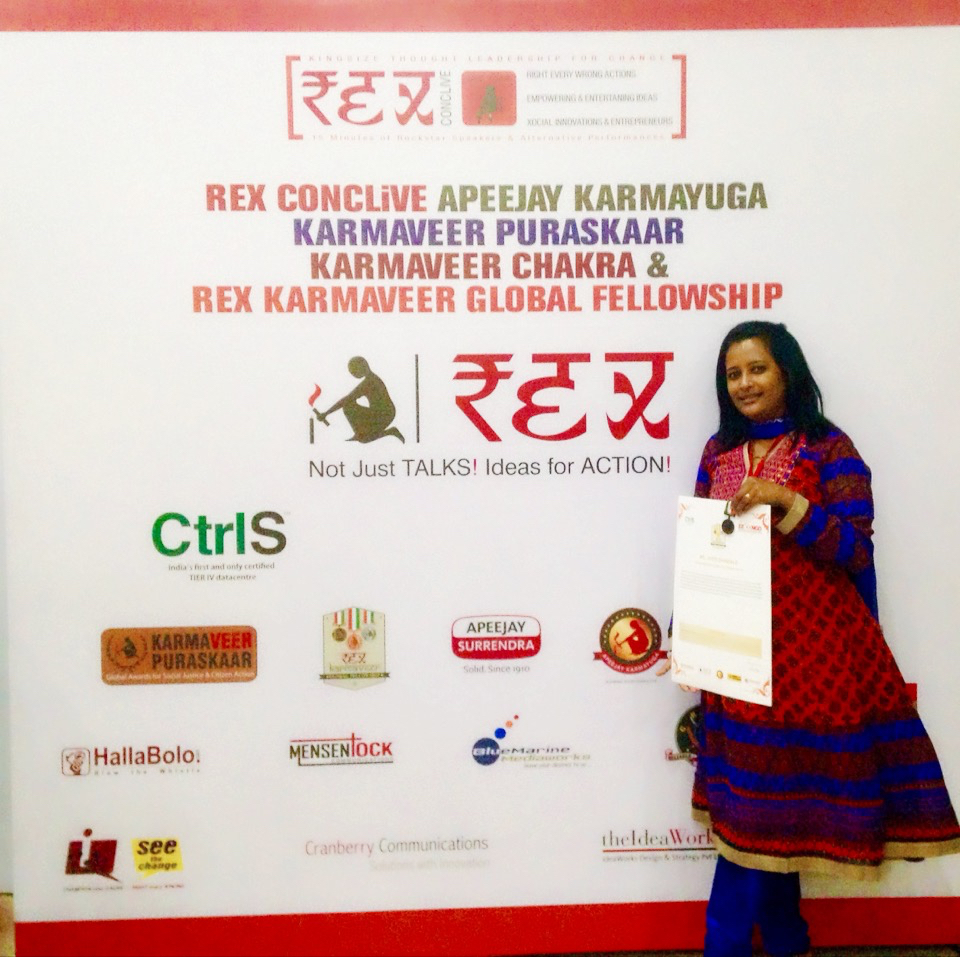 I show my face to clear the misconception that having HIV means one has a short time to live. I have been HIV positive for almost 10 years, since 2005, and I am still here today, alive and healthy.
My better half supports me in my cause to help eradicate stigma associated with HIV by breaking the most common myth - by marrying me. We have been married for four years and he is HIV Negative.
(To the audience)------> We are about 150 odd people sitting here from different walks of life - who have all suffered some discrimination in their life. Let's all go back with a promise today to stand up for each other - to break the stigma against our causes:
I promise to stand up for people suffering from domestic violence

I promise to speak up for LGBT

I promise to raise my voice for acid attack survivors

I promise to give my full support to breast and cancer awareness campaign
AND I hope you you will try to support the rights of people living with HIV. Thank You.