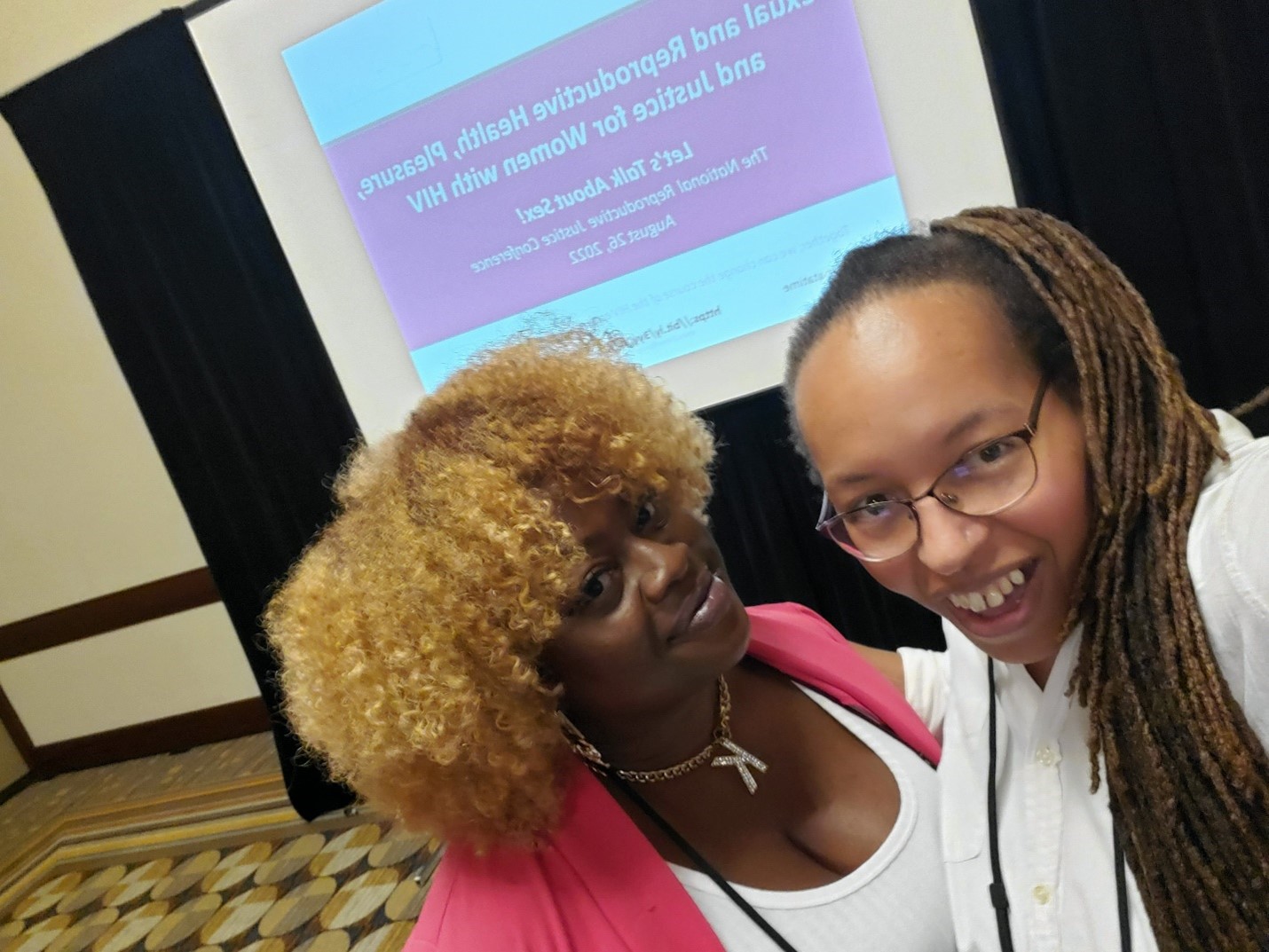 Last weekend I got the pleasure to present at the Let's Talk About Sex Conference out in Dallas, Texas with Olivia Ford. Firstly, I would like to start off with: My hair and my skin does not like the Dallas heat AT ALL. That heat is a different kind of heat! Now that I got that out of my system...
BAAAABBBBBYYYYYYY!!!!! This conference was amazing!! I have never been to a conference where I felt completely seen, heard and loved (I have been to a lot of conferences). This was my first time presenting and attending this conference and I really didn't know what I was walking into. I went through a range of emotions, guilty for missing my son's football game, happy to have the opportunity to be in this space, nervous because I haven't presented in 1000 years in person, and also excited to make connections and to actually wear something beside a sports bra and biker shorts, lol.
The first day of the conference, Olivia and I presented on Sexual and Reproductive Health, Pleasure, and Justice for Women with HIV. Our presentation was about highlighting pleasure and body autonomy when it comes to women living with HIV, not just in your everyday life with your partners, but especially in the medical field. After presenting I was wiped out!!! My body and my mind felt like they went through a whole spiritual cleanse and I was ready to take off my cute hot pink shoes and my bra and lay across that hotel bed and sleep. Of course I didn't do that right away. I took a breath, ate a snack, and went to a workshop that was amazing.
For the remainder of the conference I got to meet amazing people from all over, saw the cast of P-VALLEY and danced the night away to a live performance from Mya. I got to experience a different type of pleasure that night, the pleasure to be myself!!! My whole authentic, unapologetic self that I was taught to restrain because I AM TEAM TOO MUCH.
Why is pleasure important?
For all of my 35 years years living with HIV, I have been the one at the doctor's office who had to remind them that I am a whole person, and questions like: Do I have fun???? Do I enjoy sex? How do I have sex? What kind of sex do I participate in? can really shed light on a person's mental state and comfort with something that should be a routine question. Sex should be enjoyable, period!!!! But society looks at us like we shouldn't want our toes licked, back breaked, and drink a mimosa and be vocal about it because we are living with HIV.
Pleasure in itself is a simple but powerful feeling that a lot of us take for granted. Why should I feel this?? I'm living with a virus that half the world is scared of and the other half is too scared to experience due to everyday obligations. My hope is that we all can experience some type of pleasure once a day, not just sexually, but holistically, because the streets and our office space would be much more better places if we all did.