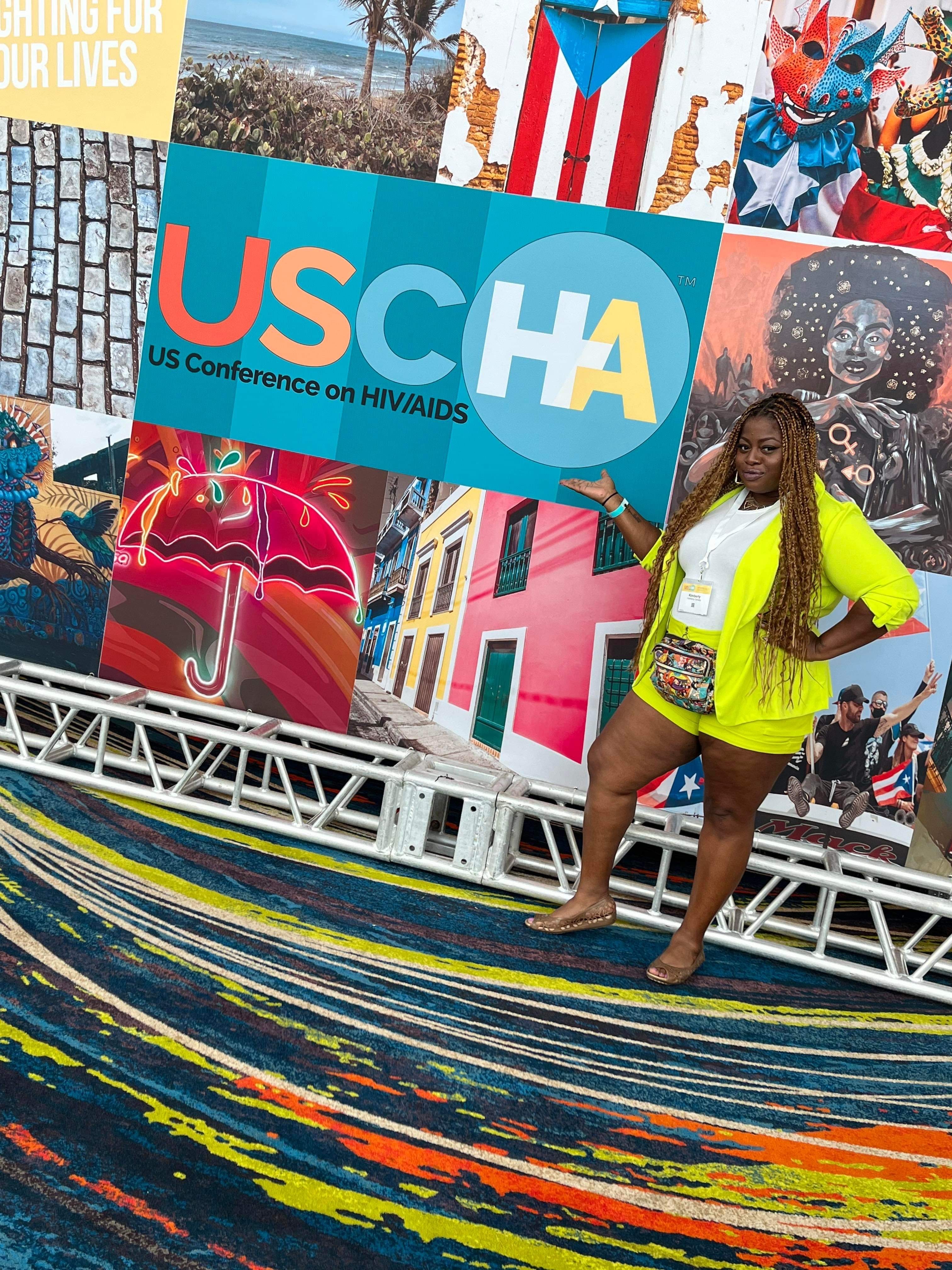 I remember attending USCHA in 2016 and feeling out of place, unsure of my next moves, and feeling defeated in all aspects of my life. I remember being ready to give up and walk away from HIV work FOREVER (please insert Cardi B voice) because I just didn't think I had anything left to offer. I was depressed, anxiety on a million, and BURNT OUT from telling my personal story. I knew if I would have continued the way I was, people would have been like, "This is where Kim's villain origin story started." Of course my tribe talked me off the ledge and gave me good advice to not exit stage left and run but maybe, JUST maybe, to move a little differently. I decided to still remain connected to this work but focus on school and find out what really makes my face light up. So I did!!!
Fast forward to USCHA 2022 and I am a whole new person!!!! I realized that the topic of sex and pleasure IS my light and I now get a chance to talk about it unapologetically. Being able to represent The Well Project and present on pleasure and HIV was mind blowing. Our workshop consisted of me, Ci Ci, Aryah and Porchia, at the disrespectful hour of 9 AM, in a below freezing room which was PACKED!!!! People were sitting on the floor!!!! That speaks volumes on how much this conversation was needed at this conference.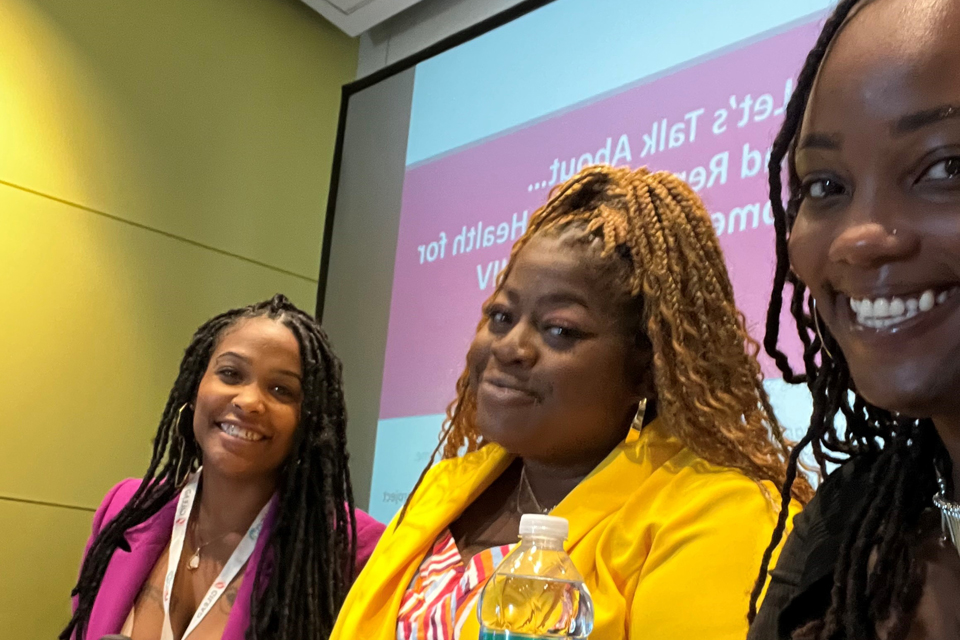 This workshop was the highlight for my whole trip, the fact that we were real, uncut, and raw (that sounded dirtier than I wanted it to be) was the icing on the cake. Not only did people come at 9:00 am, but they stayed an additional 20 minutes just to finish talking with us and still were looking for us in the hallway. I remember a woman walking up to me and Ci Ci and had started crying. She expressed how our workshop changed her life and gave her a sense of peace that she needed. We were able to give her space to think about being ready to move on from her trauma to be better in this work. WHAT!!!!!!! My mind was officially blown but also grateful for her and all the people that we touched with our conversation.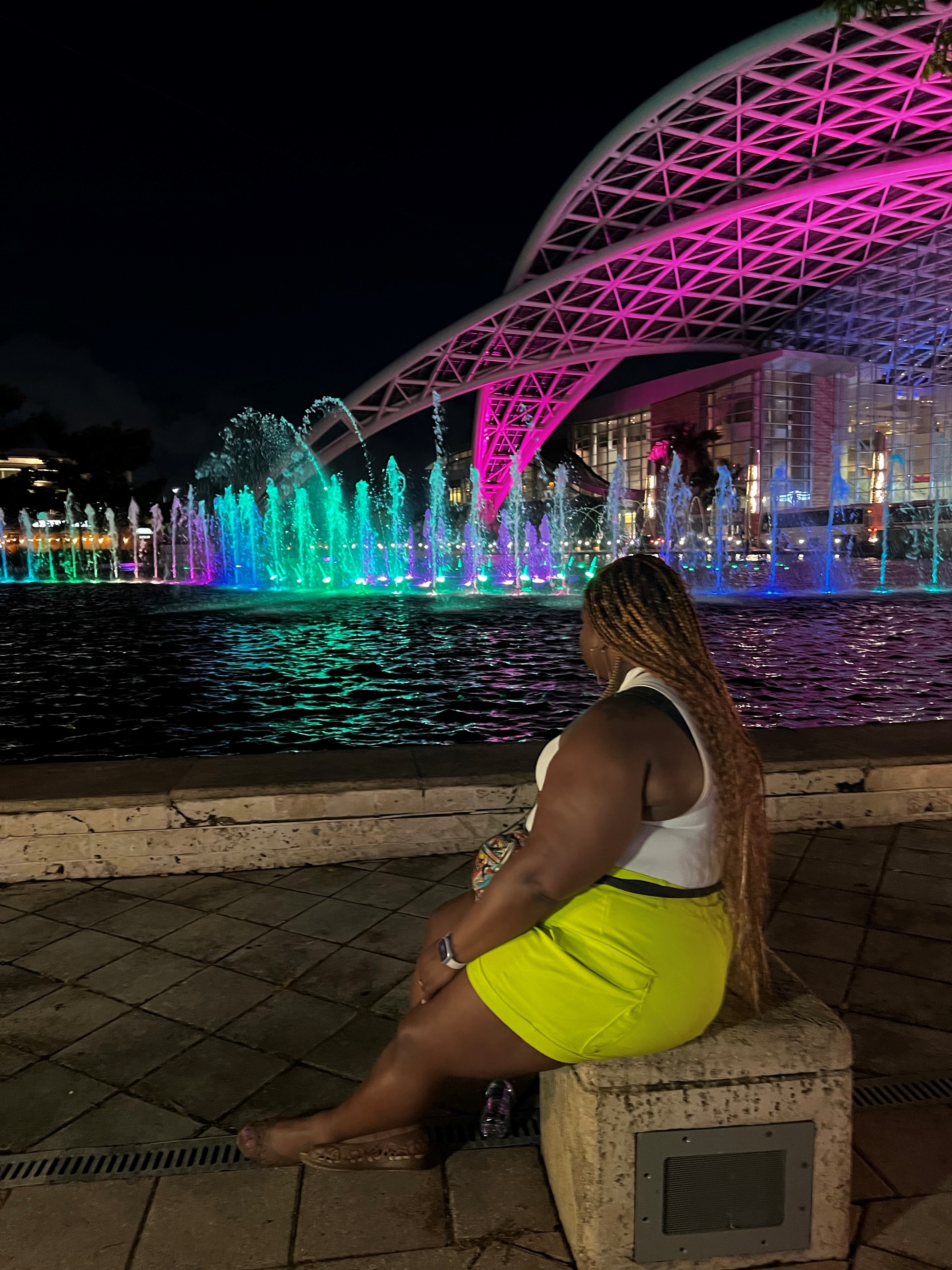 I couldn't have asked for a better way for me to get reintroduced in this field, a better experience to be amongst people who see me for me, and a better time to appreciate where I am today.
"My past is what I've been through, it's not who I am. It has helped mold me, but it doesn't define me."
- Someone Important