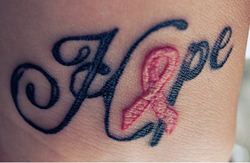 I was chosen to receive a scholarship to attend CROI (Conference on Retroviruses and Opportunistic Infections) in Seattle from February 23-26, 2015.
This is a conference geared toward the scientists, researchers and physicians within the HIV field. This year, they also allowed a small number of community members to attend. I felt honored to attend such a prestigious event with fellow blogger, Maria Mejia.
With CROI being THE scientific conference of the year for the HIV field, it can be difficult to understand. Luckily, I was able to keep up for the most part. However, there were definitely sessions that I sat there thinking, "What did they just say?!?" However, I was grateful that the sessions were also available on webcast. After arriving home, I re-watched a few of my favorite sessions just to ensure I understood.
One session I found particularly interesting was in regard to the study FACTS 001. This study involved a vaginal microbicide gel to be used before and after sex. However, it was found to be ineffective. This may have been a result of the young women involved in the study living at home with their parents, but obviously having sex elsewhere. Basically, not having sex at home, meant applying the gel elsewhere, which was not always convenient or an option for the women involved with the study.
Another interesting session was called Effect of Financial Incentives on Linkage to Care and Viral Suppression. This study offered financial incentives to adhere to medication and remain in care. Study participants received $125 if their first 2 visits for HIV-related medical care took place within three months. Additionally, participants on ARV's received $70 if they had a suppressed viral load at scheduled tests every three months. The financial incentive proved to be ineffective. I was honestly surprised by the results of this study. I also wonder if it was enough money for participants. I would like to know if offering a larger amount of money would help improve the results.