This month I had the opportunity to participate in the 'Stories from HIV Long-Term Thrivers' forum where I gave a spoken word performance alongside an amazing and inspiring panel. The forum was organized by ViiV healthcare.
How did I give this spoken word performance? I decided to share my 5 ways to thrive! Even today, to many people HIV is still seen as a disease to be ashamed of, they consider it as a big challenge while actually you can live a perfectly happy and healthy life. Here are my 5 ways to thrive for those who missed my performance:
Trust (again)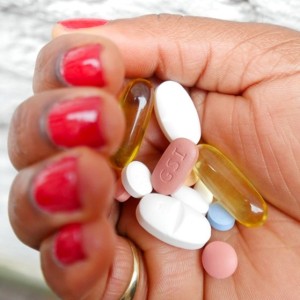 In 2003, when a doctor told me to buy my coffin when I was diagnosed with HIV and sent me away desperate, without a prescription, I spent a few hours thinking only about my death. I lost all confidence to live. Instead of looking for help, I started preparing my funeral. Hope started glowing when my husband brought me to another hospital for sound advice and to get my HIV treatment started. When I held my first pills in my hand, I rejoiced in taking them because I firmly believed they were going to save my life. Only after regaining trust in myself, I was able to work on my next step…
Move (my body)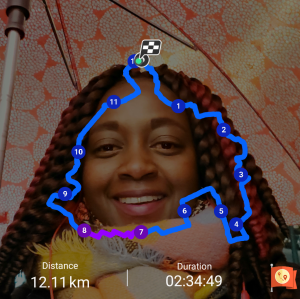 My new reality made me even more aware of the importance to keep myself in shape and healthy. But what would get me going? In 2003, I wore a beautiful sky blue wedding dress and I set myself as a goal to wear it again at my 20th wedding anniversary next year. So, I decided to walk at least 10 km every day to keep me in shape and make sure for my wedding dress to fit me again. Another really important driver was for me to reduce the number of pills I am taking as I also need to take care of my diabetes. So as a huge added benefit of my daily walks I was also able to reduce 4 pills. And my weight? Well, I lost 8 kg so far, just a tiny bit to go. I like my healthy new me!
Share (my emotions)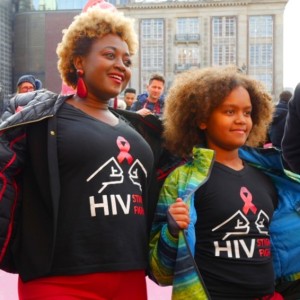 You all know by now that I came out of the closet with a big bang! As a campaign poster girl, with my message posted all over Amsterdam. After staying with my secret for more than 10 years, sharing my story with the world was a huge relief for me and made me even stronger and more courageous. It was also a great motivator to help more people in the HIV community, for example by peer counselling and supporting people living with HIV on emotional well being. It also motivated me to learn ever more about HIV, related stigma and existing inequalities in the world. Last but not least, I also launched an initiative called Stories of Hope to show the diversity and talents of the HIV community worldwide.
Perform (my arts)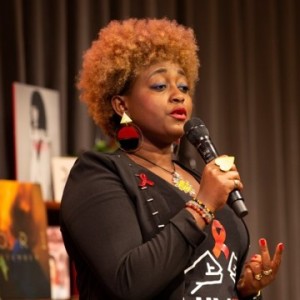 My greatest passion has always been to be on the stage. Since very early on in my life, I liked entertaining people. And I do so in many different ways, as a poet, through traditional Burundian dance or playing my indonongo... While I am lucky to consider my passion as my job, my key message to all of you is to work out routines, find hobbies or simply try to enjoy your job and all other great things in life. Creating and maintaining a diverse lifestyle is probably really my biggest secret to staying healthy. So, despite having gone through so much in my life, I am confidently looking forward to growing old.
Dream (my desires)
Unfortunately, in Africa people living with HIV/AIDS are still dying. My nephew Kevin lost both his parents because of AIDS within 8 days in the year 2015. During the forum I shared my wish for a world where children like Kevin will not lose their parents anymore, where they can access health services so they can get tested and treated, and where they can grow old in good health. And right now, for Kevin I wish he can be supported to grow up in a community where he will not be stigmatised.
Yes it is possible to thrive whilst living with HIV. I, and many others in the HIV community, am an example of that. I am always proud to share my little secrets to growing old while enjoying my life with HIV!

This blog was originally posted on hivstigmafighter.