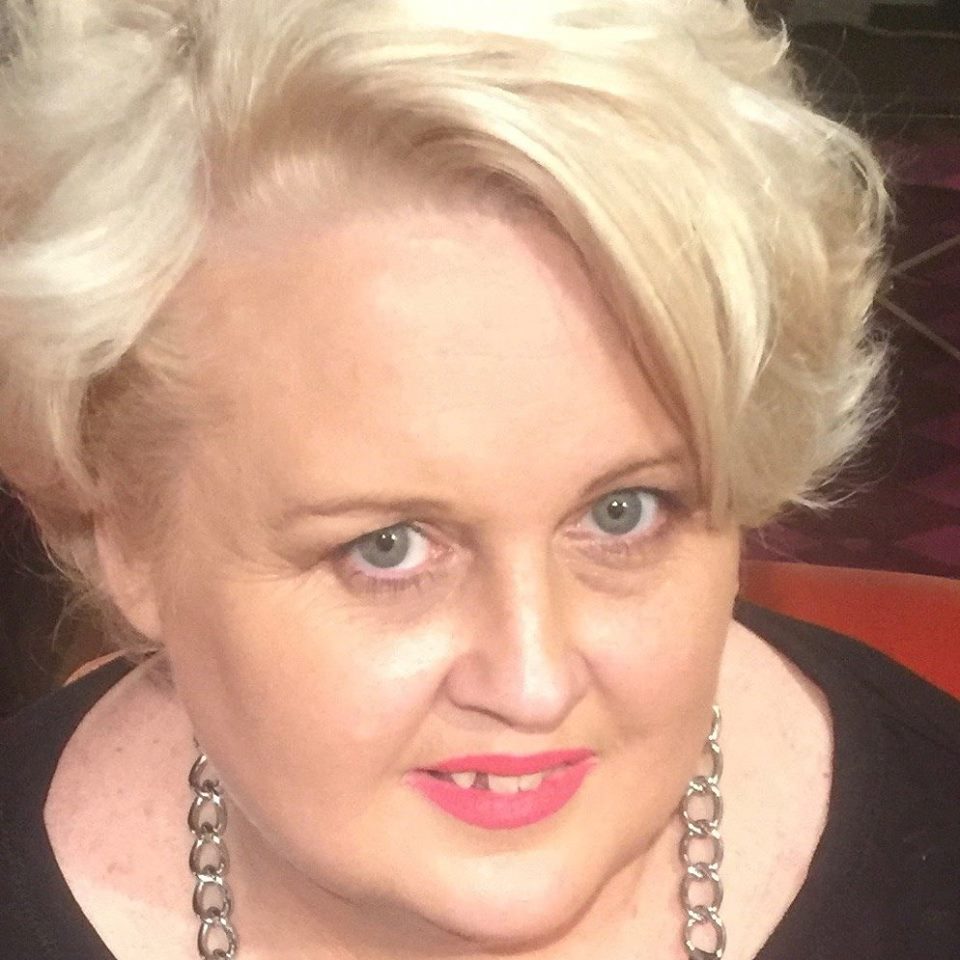 Hi lovely ladies. I would like to introduce myself to you. I am Dianne Nyoni.  I'm an Australian woman who loves laughing, family, reading books, nature (the beautiful beaches in Australia) and watching mindless TV like the Housewives. (Don't judge me!) Any spare moment I have you can find me sitting in a corner of a cafe, sipping on a latte and writing in my journal. I use this space to share my hopes, fears and inner ramblings as I try to navigate it all.  Sometimes it's a joy and sometimes it just gets too much, I feel like life has been a rollercoaster and my story is still being written and I'm learning to embrace the journey. 
I invite you to join me on a pursuit for vulnerability where together we'll find all the grace, peace, healing and freedom we'll ever need.  I am a public speaker and advocate for women experiencing Domestic Violence as well as HIV.  I am a mother, a wife and a woman who wants to be empowered and support empowering other women. I wanted to write on A Girl Like Me because I admire the amazing strong women who are part of this global family of inspiring women living with or affected by HIV.
Living with HIV can be a lonely place for us and when I was diagnosed in final stage HIV with numerous AIDS defining illnesses in 2011, confined to my hospital bed for months and at home recovering, it was A Girl Like Me that I reached out to and gave me strength and information. My fellow positive sisters gave me the strength to fight and decide how I would live as a woman with HIV. I have been living with HIV for approximately 15-16 years now and had a child whilst positive who thankfully is a healthy vibrant young 14-year-old boy, my youngest baby!
It was certainly a shock and in my true resilient style I was happy to adjust with a beaming smile and hope for the future. My first comment after being told I was HIV positive was "thank god for that!"  Now I am sure you think I am crazy but at the time I was facing a different diagnosis. I did not realize how sick I was even though just two days before I had brain surgery to analyze the five tumors they discovered on a CT scan when I was rushed to Emergency after a grand mal seizure. Being told you have secondary brain cancer is no walk in the park; at that time I felt defeated and hopeless.  Appreciating every moment of kindness from the hospital staff and the smile of my kiddies and love of my life was all I could focus on. Accepting death was easy as I was tired, you see I had been so sick for many months fighting what I did not know was PCP for over four months. I was in effect exhausted from the coughing, fevers, sore throat and being unable to swallow food as everything burned along with the effects of PCP, so falling into eternal sleep was almost inviting.  
Whilst in recovery, doctors explored my illnesses leading up to my hospitalization and seeing fungal infections in my toes, oral candida in my throat and mouth, rapid weight loss and sallow greyish skin they concluded an HIV test would be needed. Finally I saw the clouds part and a glimmer of hope as the sun shone through, hope of living filled my thoughts after a week of accepting defeat. The day I was given my positive diagnosis was the day I knew I was going to live! I knew medication was saving people with HIV and I knew I was a tough outback gal that could fight the infections in my brain toxoplasmosis. The day I found out I did not have cancer but had HIV was such a relief!
As my mind raced going over how I could have this virus, after a few days I finally had a question of how long I had been living with HIV? The answer spun me into a new turmoil I was not prepared to face, 8 to 10 years they told me you see you are in the final stage of HIV. Only then did I realize I could have hurt not only my partner but my eight year old son! Fear gripped me, as I needed to know my little boy was ok. It took a few months to test him due to dealing with my immediate situation of being in a life threatening state of illness. As I recovered and was emotionally able to face this I explained to my little man, "Mummy has a sickness in her blood, and when you were in my tummy and drinking my milk that sickness may have got into your blood." We looked up child friendly explanations of HIV showing him how the virus destroys our special fighter cells so they cannot protect our bodies from the invasion of the nasty enemy infections.  He asked me if he got a cut and he had HIV would it pass on to others. I told him that it was a risk, bless him he said, "ok well then I need to get tested mummy so sign me up". My little champion went on to explain that if he had HIV he would just take his medicine and make sure he is careful when playing sports at school. I cried so hard to face this challenge with the one I was supposed to protect. The day came, his results were in and he was negative. He beamed at the pediatric HIV doctor and said, "Now can we get mummy better!?" That was when I knew we were going to be OK and I needed to support others facing this virus. That was when I decided we needed to protect women and children from this virus I never heard about with women and children in Australia.
This life of living with HIV affects not only me, it affects my loved ones, my family, which is a constant surprise as my children navigate adult life and I age and start to focus on my future as a woman approaching 50.  
I hope to encourage, share my wins and failures and share my life of a positive woman who is open and ready to be vulnerable in order to live an authentic life. So as spring is in the air down-under, I will share life in sunshine and stunning beaches in the beautiful Australia!