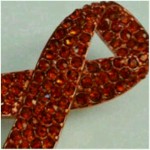 This is something that should have started a year and a half ago, but I guess there is no better time like the present. This is my story: I am a 33 year old female born, bread, buttered in Johannesburg, Soweto to be exact. A God fearing, God loving, highly favored, spirit-filled woman of God. Nothing, and I mean nothing could have prepared me for the news I received on the 14th June 2012, a few days before my 32nd birthday and a week before my 2 month relationship anniversary. Let me state why I highlight these two events preceding my life-changing day, I had, had a bad two years and my birthday had been depressing since and had not had such a beautiful relationship in forever and I mean forever. I was contacted by the South African Blood donation to meet a nurse, who due to lack of professionalism, postponed twice but eventually we met. She took me through their processes and eventually why I could no longer donate blood. I was HIV positive, God is God, I always thought when I got such news I'd be admitted into a mental hospital or be sent straight to the mortuary, but I took it with grace (for lack of a better word). The reason I think was because the a few months prior to this I had selflessly taken care of an ill friend for about three months, so I thought I knew as much as I could about this illness. I left that meeting questioning God, which I know is and was wrong, I saw this new relationship disappear like my life was about to, I saw the disappointment and resentment from my family towards me and my friend that had shared this funny illness with me. The first person I spoke to was my partner, I will repeat God is God he also with fear in his eyes took these news with grace. He lost his best friend a few years ago as a result of an AIDS-related illness. No one, nothing ever prepares one for such, especially someone who spent most of their twenties very self absorbed and relationships seemed cumbersome. Honestly, I chose to take three strong sleeping pills and shut it out. I had an event at work the next day and exams in two weeks. I focused on the tasks/events in the near future. I went for my first CD4 count...and I forgot to mention I was having issues at home. My mom was not in support of my new relationship and cursed me daily, and on that very day I returned from getting my results she said I would contract diseases and I did say I was not a dater. Talk about salt to the wound, hence the three sleeping pills. Well Moz came and went and now I had to really deal with the reality. I had shared the news with one member of my family and it still remains like that to date. The results of the CD4 returned, CD4 count was 629. I decided to read as much as I could about the illness, the terms, and everything else I could. All I had to fall back on was my spirituality and that I dived into, my dear partner and little cousin. The next few months became strenuous at home, work too--my contract was not being renewed and my fear was this would definitely crack me but again God being God got an extension and decided to leave home. I got a place of my own and this gave me an opportunity to deal with my illness, my relationship and my studies. I still kept at my spirituality and learning about the illness. I now take better care of myself--rest, avoid stress and pump my body with good food and vitamins. I decided to share the news with the friend who I had helped nurse back to health, that opened a can of worms another story for another day. She cried and apologized but the God fearing in me reminded me of all His promises and that He will never give me too much to bear and that this would work together for my good. I will admit days are not the same. I fear being ill but not death for some strange reason, so I try avoid being sick at all costs. My CD4 count increased to 849, and I've joined a disease management through my medical aid and after a recent meltdown, decided it was time to join a support group. I would like to help those living with this pandemic and looking for areas where I could use my talents, skills and experience to help. This would help me channel my energies to be of aid to AIDS. I have a supportive partner who I didn't mention is negative and sometimes breaks my heart he's so selfless and never wants to see me sick or broken. He's my gift from God. Truly grateful and humbled by some bugs that live in my blood.  
Why Highly Favoured would like to be a part of A Girl Like Me:
I would like be a part of AGLM because I would love to share my story, my hardships and victories with people infected and affected by HIV/AIDS. There is still so much to be learnt by people, I've often found myself in conversations with people that I think are generally knowledgeable and I'm always left in shock and disappointment where HIV/AIDS is concerned. Also I love writing and I would love to write about something I have a passion for, for lack of a better word. This has become I part of me, I've embraced, I live with it, it is who I am.