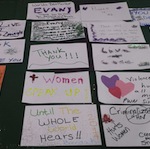 So many things to think and say. So many triumphs, struggles, accomplishments, pain, acceptance & misconceptions. I have been in a room full of women with all these issues whether they be hetero, gay, trans, or questioning, we have the same issues.
Listening to women who have been subjected to being a criminal because they are HIV positive, for having sex between two consenting adults becomes a crime. Intimacy shouldn't have to come with a notarized contract. Once again, not her box.
The woman who has gotten so tired of fighting to get medication just to stay healthy. That her viral load is no longer suppressed. Her perfect record of treatment is in shambles because someone who could give two rats toots about her said "Nope, not today. You are denied." Not her box.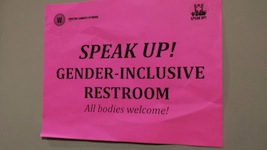 For my trans sisters the struggles is so much more complex. All men and women don't accept you. Violence is rampant. Homelessness is rampant. You are treated like animals because you are different from the so called "norm". When in reality, she is another sister being mistreated in a world that wants you to conform to their beliefs and fit this nice little package. That's not her box.
THATS NOT OUR BOX as women. Our boxes are in a variety of shapes and colors. They have holes in the side, the top flap may be missing and sometimes the bottom is falling out, but I won't conform to what you think my box should be because my box is just for me.