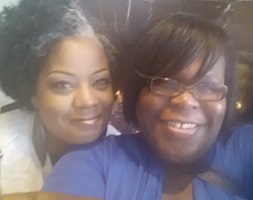 I have written this over and over again. I was going to write about the things that disappointed me while at AIDSWATCH 2015 but I couldn't. I have no desire to put people on blast. It would not further the cause.
What I did learn is that I need to do whatever I can to get the criminalization laws in Missouri changed. Just talking to the Staffers in the Senators' and Representatives' offices I learned a quick lesson on hope and reality. Hope says we can get HIV Criminalization laws repealed. Reality says we can get them amended. As long as there is a change for the better I am OK with that.
I hate having to text people that I may get into a relationship with that I'm HIV positive. It's for my safety. It is the only way to have a time-stamp and day of me disclosing. Even having that information, the State of Missouri can charge me with a felony. The laws, as written in Missouri, tell me that I don't deserve love, affection, or companionship because I'm deadly. The laws are harmful, don't encourage testing, and will get you denied lifesaving services if you refuse to sign a piece a paper that declares YOU CAN BE CHARGED WITH A FELONY NOW BECAUSE YOU KNOW YOUR STATUS!!!
I also learned what my role is in advocacy. I admire those who travel endlessly going from this conference to that conference, speaking here, there, and everywhere. Two to three big conferences and local engagements are more than enough for me. I am definitely grassroots. I like working directly with people. I want to be able to share any info I have and try my best to help. I need to be serving, uplifting, laughing, and loving those that others may have thrown away. I am proud that in my church my status is known and I am still able to serve food, work with kids, and love on everybody in spite of a stigmatized medical diagnosis. In a lot of places this is not acceptable because of sheer ignorance. My Pastor, Bishop Eric D. Morrison of Kingdom Word Ministry (I love my church) told me at the beginning of the year, "...to not get caught up. It's ok to be involved, but don't lose sight of what you like to do and can be effective in."
I have just decided if it doesn't make me better I don't need it. So as this month ends I am saying goodbye to some things so I can be happy. I don't want to get caught up in pettiness and foolishness on any front. I want to live the absolutely best life I can for Tabby Bibbs. To God be the glory!!!