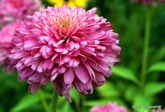 Just imagine being able to spend a weekend with 349 other people who understood and could identify with what you have been through and what you are dealing with today. What an amazingly wonderful weekend that would be, right? This past weekend, April 12 – 15th, 2018, I attended the PWN Summit 2018 with 349 other women living with or affected by HIV, in Myrtle Beach, South Carolina. To be in the same town, let alone same hotel with all these women, was beyond powerful. I have no words to describe the miracle of this. After my HIV diagnosis, I think it was a year before I met another woman living with HIV. Even then I only met a handful of women, as most of the people living with HIV were men. The only women I met were those who were willing to come out from the shadows. Those who were willing to come to a support group or local gathering. You see, back then, stigma was even worse then it is today. Our families refused to touch us, people refused to hire us, doctors refused to see us, and mortuaries even refused to bury us. Unfortunately, there are still many places in the world today where people living with HIV still hide in the shadows, they do not dare to gather in groups or disclose their status to anyone. They still live in fear and silence. We have come a long way here in the United States and I hope one day, everyone can talk about HIV without hiding in the shadows.
The good news is that the internet has provided a platform where people connect with other likeminded people. Again, I go back to when I "acquired" HIV, in the late '80s, there were no cell phones, internet, social media, or way to connect with others besides using a landline phone or a fax machine. At that time, a few of us had these things called answering machines that you had to plug into the wall and plug your phone into that would record messages on a cassette tape that we could play back later. Only, if your little brother did not erase the recordings. It would be days, sometimes weeks before you could directly connect with someone, you also had to be home to hear the phone ring and to answer it. Today, we can communicate with people half way around the world in a matter of seconds and send messages to hundreds, even thousands of people at the exact same time. Which is how the PWN was able to get the word out and let others know about the Summit.
I want to thank the PWN leaders and members for putting together an amazing weekend and for touching the lives of women from all around the nation. The facilitators, workshops presenters, volunteers, and everyone who attended was awesome! Even the staff at the Doubletree worked hard to take care of us and make sure we had everything we needed. I know, for some of them, this was the first time they met people who were openly living with HIV. Some of the staff even took the time out to tell us how awesome we were. Isn't that amazing! I know many people worked hard to organize and create this space for women and even the attendees worked hard to raise the money needed for them to attend. Each woman brought a unique experience into the space and freely shared it with others.
Throughout the weekend, there were over 50 workshops, seminars, and activities ranging from Yoga, reproductive health issues, federal policies, public speaking, art classes, and more. I had the wonderful opportunity to work with other women from around the nation to present a few workshops. Venita Ray, from Texas, and I conducted a workshop on the Power of Language, and I worked with The Well Project to present a workshop titled A Girl Like Me: Uniting Women, Tackling Stigma Through Blogging with a few amazing women. Maria Mejia, Aryah Lester, Arianna Lint, Angel Stetson, Wanona Thomas and even Gina Brown spoke with a packed room of women about the resources available online at thewellproject.org. The last workshop was titled, Looking Beyond Viral Suppression: Addressing Mental Health and Quality of Life help for Women Living with HIV and I got to work with the amazing Gina Brown and Olivia Ford. In this workshop we discussed other issues beyond biological outcomes such as psycho-social factors and how they impact our overall well-being. The care people living with HIV receive needs to address the biopsychosocial factors that affect our health, well-being, and quality of life. In 1948, the World Health Organization (WHO) defined health as "a state of complete physical, mental, and social well-being and not merely the absence of disease or infirmity." Yet, our fragmented system of care still fails to address the complex challenges we face. In the workshop, we also discussed Your Voice Counts :The Well Project 2016 user survey report and how the Well Project's programming is having a significant impact on the lives of women living with HIV globally, including on their engagement in HIV care and a number of other quality of life indicators.
I am grateful I had the opportunity to attend this event and share this weekend with 350 awesome women from around the nation. I also want to thank the Well Project for making this possible and bringing together some of the amazing bloggers from A Girl Like Me – it was so wonderful to spend time with everyone.
References
World Health Organization. (1948). WHO health definition. Constitution of the World Health Organization adopted by the International Health Conference held in New York from 19 June to 22 July 1946, signed on 22 July 1946 by the representatives of 61 States and entered into force on 7 April 1948. Retrieved from http://www.who.int/about/mission/en/