As part of a collaboration with our longtime partner organization Christie's Place, The Well Project will be sharing stories from their book "Healing Hope: A woven tapestry of strength and solace" as blog entries on our A Girl Like Me platform. The views and opinions expressed in this project are those of the authors and do not necessarily reflect the views or positions of The Well Project.
---
by Cynthia Diaz
Audio Recording Transcription
Lea este blog en español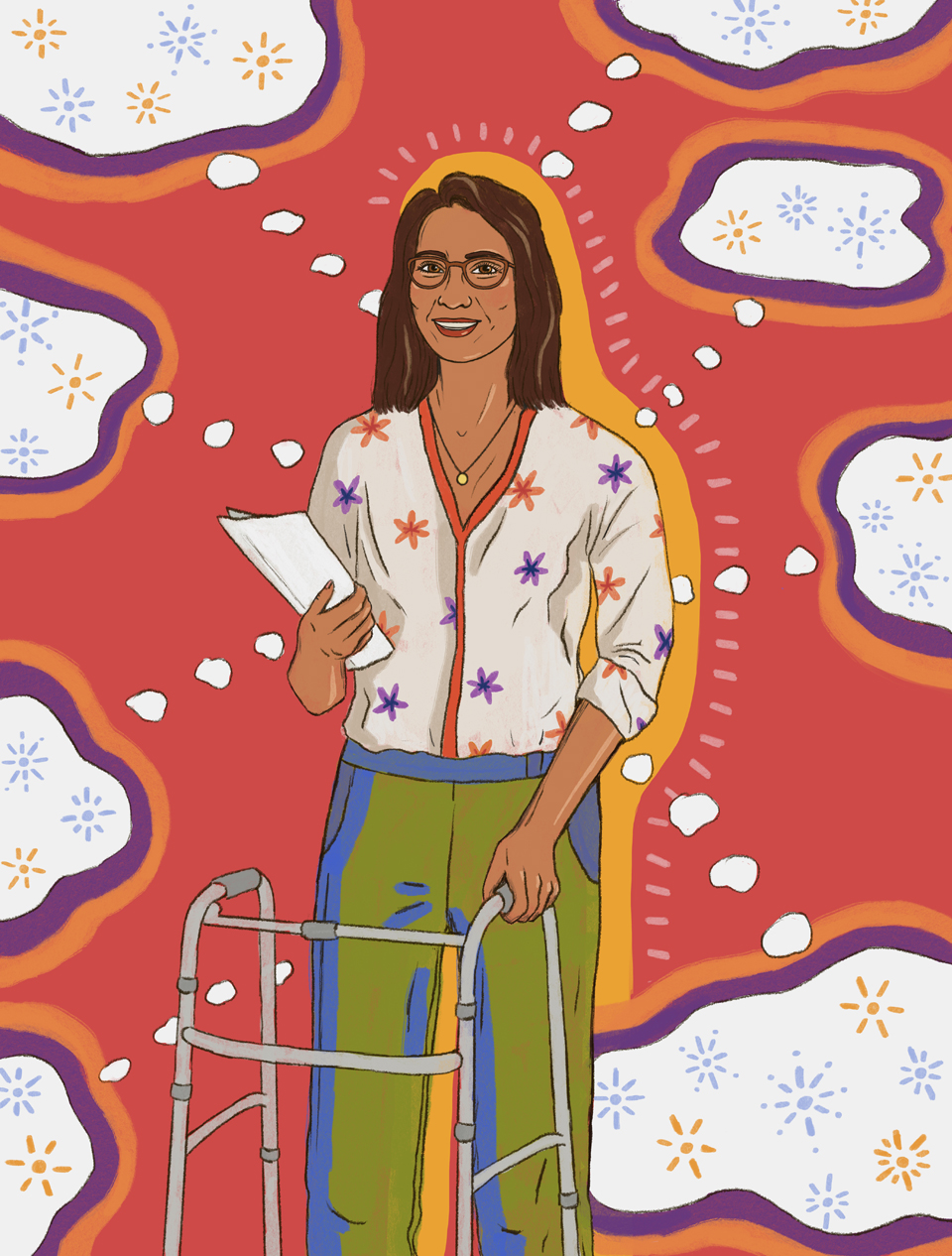 Hi! My name is Cynthia Diaz and I'm sharing my story because I want others to know that having HIV is not a death sentence. With treatment, you can live a long life. It's important for people to get tested for HIV early on so they can get treated right away.
So, my diagnosis is AIDS. When I was diagnosed in 2005, I believe I was already living with HIV for a long time. I didn't transmit my HIV with anybody because I didn't have sex with anyone else in the years that I didn't get tested.
I wasn't a person who frequently tested for HIV. I want women to know that it's important to do so. This way, you won't get an AIDS diagnosis. The person who told me about my diagnosis told me that if I hadn't gone to the clinic at the time I went, then I would have probably been in the hospital. I thought I was dying.
I had a cough that I couldn't get rid of. That's why I went to the clinic. I had a friend from church who was also sick, but he was able to get rid of his cough. He took some cough syrup and he got rid of his cough. I took some cough syrup, but I wasn't able to get rid of my cough!
So, I went to the clinic, and they tested me for HIV. They didn't even tell me that I was going to be tested for HIV, but somebody told me that I tested positive.
I just want women to know that if you test early, you won't get an AIDS diagnosis. You will get an HIV diagnosis, but it's better than getting an AIDS diagnosis. I also want women to know that there is protection. There are condoms and there are other ways to protect yourself so that you won't get HIV or AIDS.