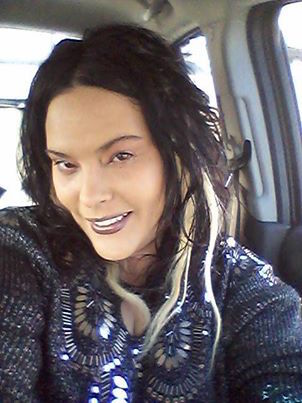 Hi Everyone,
My name is Christina and I am 39 years old. I am from a small town in South Central Kentucky. Born and raised in this area and being different affected my life at and early age. Most are prejudiced folks down in those parts. And having HIV as a part of my life I knew not to tell anyone from there.
I was married at age 17 and at the age of 20 I found out I had been exposed to the HIV virus. My husband at the time had lost his job and I had just had my son and hadn't went back to work yet so he had the idea to donate plasma. Three months after that I got a knock at the front door and it was public health trying to reach my husband. He wasn't home at the time so they left me a business card and asked me to give it to him when he came home. Well after about two months and three visits to my house he finally got in touch with them and was told he had to report to the donation center. I will never forget that day. After the meeting at the donation center he came out and didn't say a word till we got almost home. He told me he loved me but he had something to tell me. The whole time I thought they was looking for him for an interview for a job. Cause that's what he told me of course but he told me he had been cheating on me. Being from an area where STDs and HIV are not talked about much, well I felt lost. He said, "Baby you need to get tested for HIV." The first five years was hard for me. Depression hit hard. I woke up. I was determined I was not gonna live like this no longer and was not going to let this affect me. I went back to Nursing School and got my Kentucky Medicaid certification and worked in Nursing 19 years. I have many CE credits with University of Kentucky and Albany. Also Aids.gov and the CDC. I am a mother of three children ages 21,17 and 13.
I have also helped others living with the illness as well. I have created a webpage that has resources for people all over the world. Living with HIV is not a death sentence anymore. I educate others on Prevention, Staying Healthy, and Protection. HIV can infect anyone. But it also affects those who have loved ones living with the illness. My goal is to Fight to end the Stigma and Break the Silence of HIV/AIDS. A lot has changed over the last 35 years and our communities need to be Updated and Educated at all times. HIV is not a thing of the past, it is a reality, and it needs to be spoken of a lot more. For those who are not infected and are affected by someone they may know, HIV can be prevented. Get tested. Know your status.
Why Christina wants to be part of A Girl Like Me:  I feel it is important for Woman to stand out just as much as a man. Still today in all situations the man is more dominant. We as women have to fight for equal pay in the work force. We as woman tend to let our own issues slide because we are always taking care of everyone else besides ourselves. I want to be a part of A Girl Like Me and blog on important issues that affect women, to bring all of our issues we deal with in our lives and come out of the shadows and be more recognized in our communities, as strong independent women.