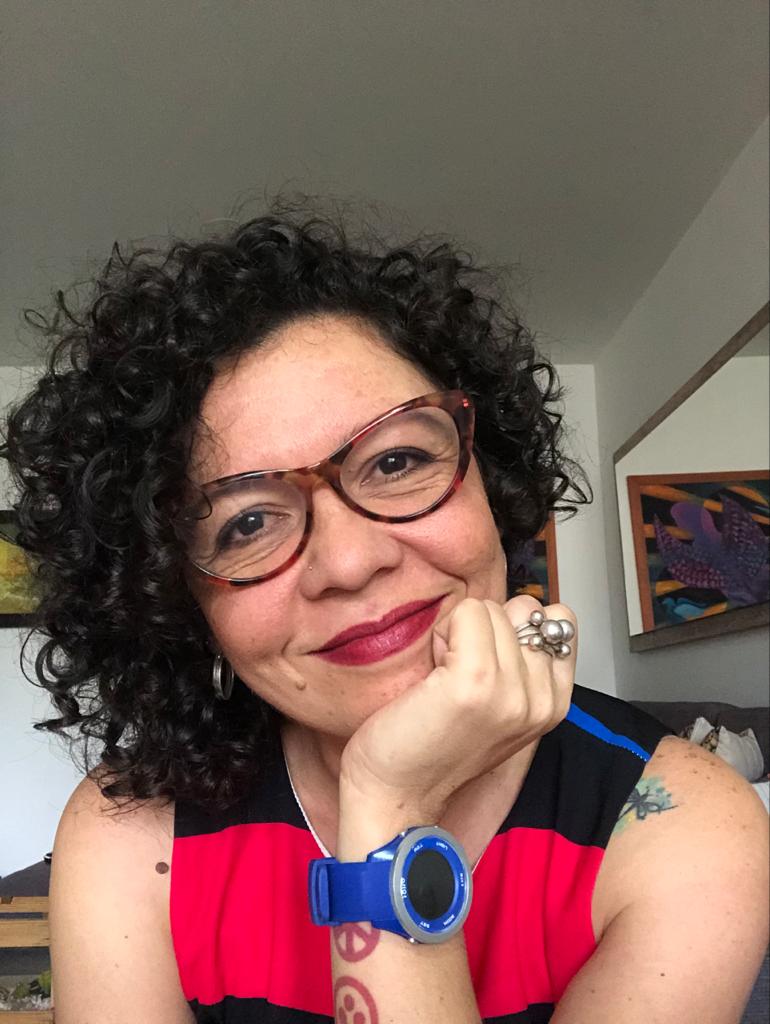 I'm María Natalia Sáenz Agudelo. Seropositive woman, a "veiacheicera", to use a pretty word that a close friend of mine invented. Woman! Wonderfully woman! Daughter, sister, partner, friend, lover, and many other things that have contributed to me being the person I am at 46 years of age, and after living with HIV for 23. I live in Medellín, Colombia.
I did my first and only Elisa test for hiv when I was 23 years old and I was told I tested positive over the phone while I was at work at the time. I knew the test would be positive because when I took it, I was clear that I'd been too exposed through my sexual practices with my partner back then.
The diagnosis wasn't a surprise for me but it was a challenge in the sense that I knew little about hiv and on top of that the doctor gave me the result over the phone. He later told me that I would need to go to another health center since they didn't know how to manage a person with my diagnosis. I remember being seated in his office accompanied by my mom and telling her that this would mean we would have to learn. And that's how it was!
I have learned a lot. Not just because of my diagnosis, but also because I've grown, changed; I've built myself, deconstructed myself, transformed myself, have reshaped myself and thousands more things and I'm still learning and sharing what I have learned. I hope it's useful in some way to people that, in some moment, I've had the fortune of finding along this path.
My life isn't better or worse because I'm a seropositive person. My life is, and that alone is a marvel after being a veiacheicera after 23 years.
Why María Natalia wants to be part of A Girl Like Me: I'm really interested in contributing to and learning about the women's side of hiv. It's been a predominantly masculine diagnosis and we women need to make our unique realities visible. Sisterhood is a strength for those of us who practice and live it day to day. My process was simple but I know that for many women it's different, and accompanying and supporting each other becomes fundamental because in addition to hiv, many other issues touch us and affect us. Knowledge and support networks are powerful tools and becoming part of this blog would allow me to build a social network.
Para leer este blog en español, presione aquí.