Para leer este blog en español, presione aquí.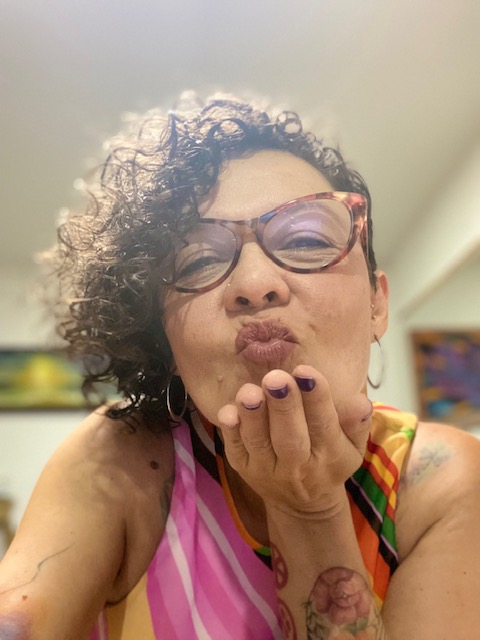 "I'm scared"
I've lost count of the number of times I've heard that blunt phrase from people that I tell that I'm a seropositive woman. Hidden behind that phrase are cultural, social, collective issues but also individual and personal ones.
It's not about the fact that we're women that the phrase weighs more or less but undoubtedly gender inequality has led us to take on "loads" that aren't ours; even worse, we've assumed that it's on us to carry those issues as if processing our own stuff doesn't require all our energy and all our strength.
There are those that show affectionate or erotic interest and it just so happens, they run at the "news," blocking any kind of contact as if we would chase after them and fearing being connected to us; or on the contrary, with "bug chasers" tuned in, we become a fetish or an object of desire; or there are those that dedicate themselves to learning and knowing the person without putting major importance on the issue and "only" wanting the certainty that our undetectability or the systematic and consistent use of condoms will keep them from being exposed to acquiring the infection through us. There are many more reactions to this, these are just some of the most common that, personally, I've lived.
We teach all the time, yes, we do. I think and feel that whoever has the information has the power but there's a certain magic that is lost in the midst of all of this. So many times, and from so many voices I've heard "I'm scared," but never from those same voices or in those same instances have I heard "are you scared?"
And if they asked me the question, I'd clearly say no. At least not about my diagnosis, not about living with hiv, not about being a seropositive woman, not about taking treatment every day, not about any of that. The point is that the question never comes because it seems that it is our responsibility to "care for" and "protect" others but, where is our care? and, in fact, who will take care of us then?
We deserve to be cared for, loved, desired, respected, valued! We deserve to feel as much pleasure and in as many ways as possible! We deserve to feel love and receive it in as many ways as possible!
How wonderful it is to be a seropositive woman and understand that the less shame I have around being that, I'll more strongly feel I can decide who enters and exits my life. That phrase out there that says that whoever gives from what they have, each time gains more strength. I have a lot of love to give because that's what I have and who I am. If my own fears haven't held me back, then those of others won't stop me.