Como parte de una colaboración con Christie's Place, organización asociada de largo tiempo, The Well Project compartirá historias de su libro "Healing Hope: A woven tapestry of strength and solace" como entradas de blog en nuestra plataforma Una Chica Como Yo. Los puntos de vista y opiniones expresados ​​en este proyecto son de los autores y no reflejan necesariamente los puntos de vista o posiciones de The Well Project.
---
por Cynthia Díaz
Traducción de la transcripción de audio
Read this blog in English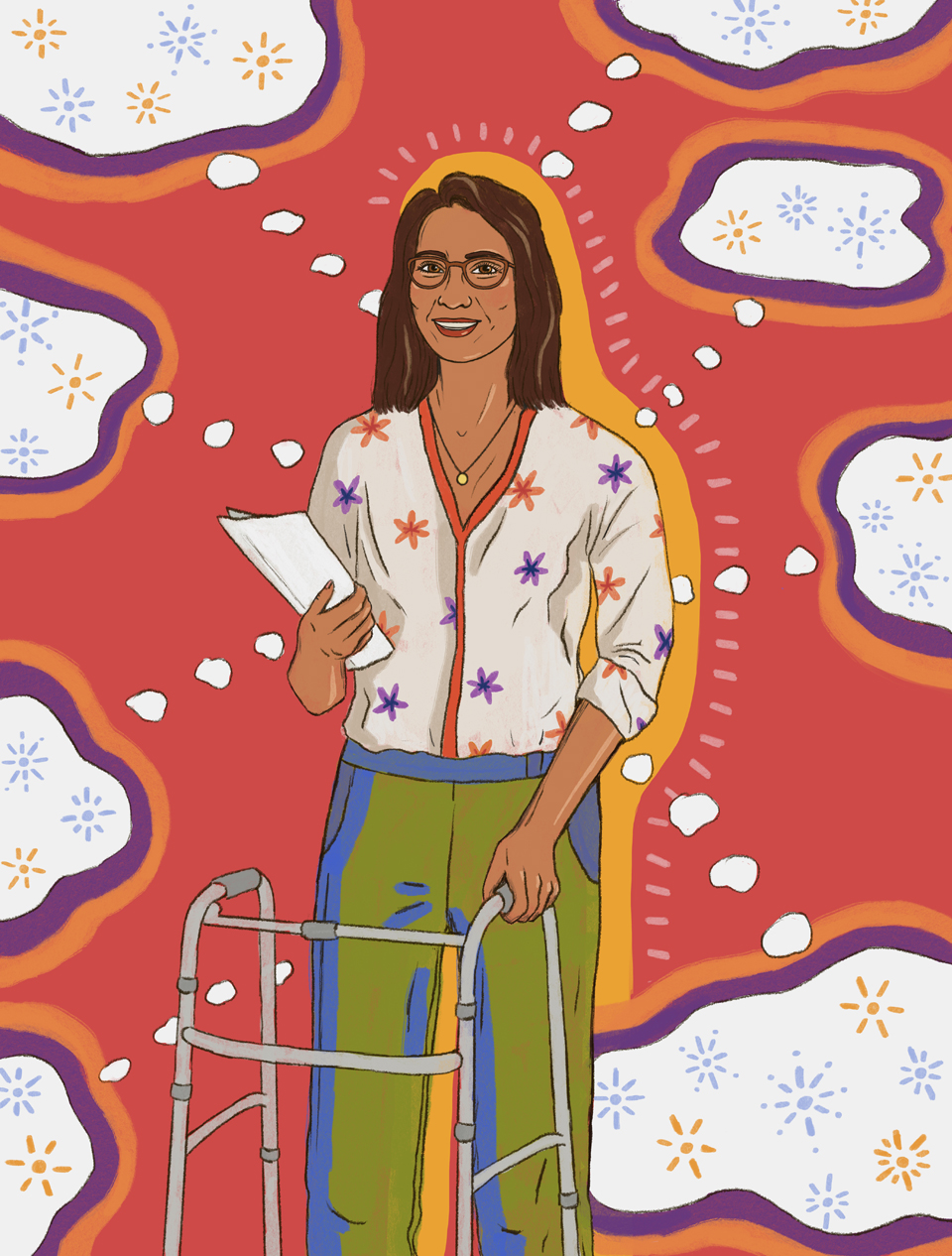 ¡Hola! Mi nombre es Cynthia Díaz y les compartiré mi historia porque quiero que otros sepan que tener VIH no es una sentencia de muerte. Si haces el tratamiento, te espera una larga vida. Es importante que las personas se hagan la prueba del VIH lo antes posible para que puedan recibir tratamiento de inmediato.
Bueno, mi diagnóstico es SIDA. Cuando me diagnosticaron en 2005, creo que ya hacía mucho tiempo que vivía con el VIH. No transmití mi VIH a ninguna persona porque no tuve relaciones sexuales con nadie en los años que no me hice la prueba.
Yo no era alguien que se hacía la prueba del VIH con frecuencia. Lo que quiero es que las mujeres sepan que es importante que lo hagan. Si así lo hacen, no les darán el diagnóstico de SIDA. La persona que me dio mi diagnóstico dijo que si no hubiera ido a la clínica cuando fui, probablemente hubiera sido hospitalizada. Pensé que me estaba muriendo.
Tenía una tos que no podía quitarme de encima. Por eso fui a la clínica. Tenía un amigo de la iglesia que también estaba enfermo, pero él sí logró quitarse de encima la tos. Tomó un poco de jarabe para la tos y así logro quitarse la tos. Yo tomé un poco de jarabe para la tos, ¡pero no lograba quitarme la tos!
Entonces, fui a la clínica y ellos me hicieron la prueba del VIH. Ni siquiera me dijeron que me iban a hacer la prueba del VIH, hasta que apareció alguien para decirme que había dado positivo.
Solo quiero que las mujeres sepan que si se hacen la prueba temprano, no tendrán un diagnóstico de SIDA. Tendrán un diagnóstico de VIH, pero eso es mejor que un diagnóstico de SIDA. También quiero que las mujeres sepan que hay protecciones. Están los condones y hay otras formas de protegerte para no contraer el VIH o el SIDA.