Hello lovely people,
March is always exciting for us women because is the one day in a year where women are given more attention because of International Women's Day which is always celebrated on 8 March.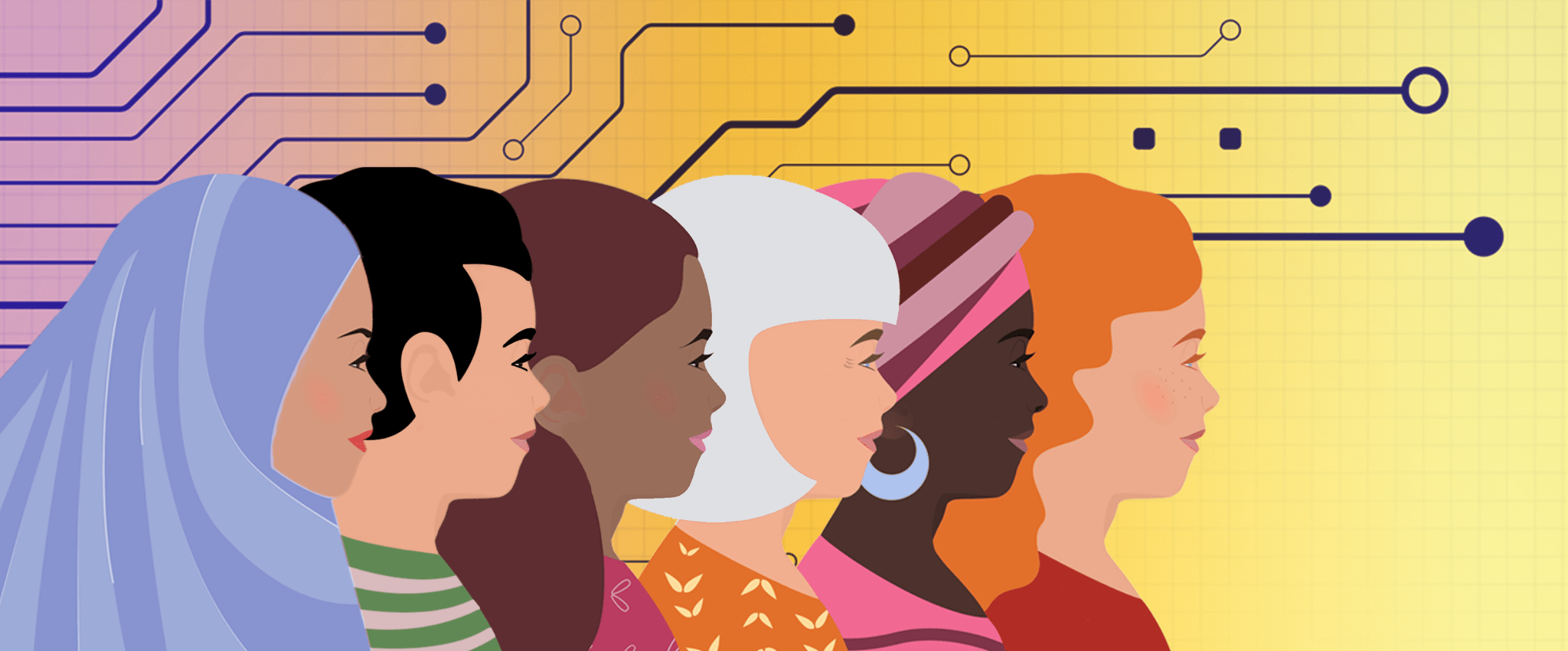 This year's focus is on achieving gender equality and empowerment of women and girls in the digital age. So, time for me to reflect how I am contributing to empowering women and girls in an ever more digitalised world!
For me, digital access is literally a life saver and favourite pastime! I use it in so many ways; As an HIV peer counselor to chat with women all over the world, to give online workshops, spread HIV awareness messages, spread talents of Heroes of hope, and so forth...
This week, I decided to use the power of whatsapp to invite women from different nationalities to celebrate International women's day. Many liked the idea and decided to come to my place where we shared a lot of stories, laughed and cried together. This made me realize that it does not matter where we come from, women issues in every culture are the same. Countries represented were Burundi, Tanzania, the Netherlands and Poland. My neighbour came with her grand daughter and they sang Dutch songs, and we were all touched by the message within it and became emotional. African music brought us back to the dancing energy and happiness of our togetherness.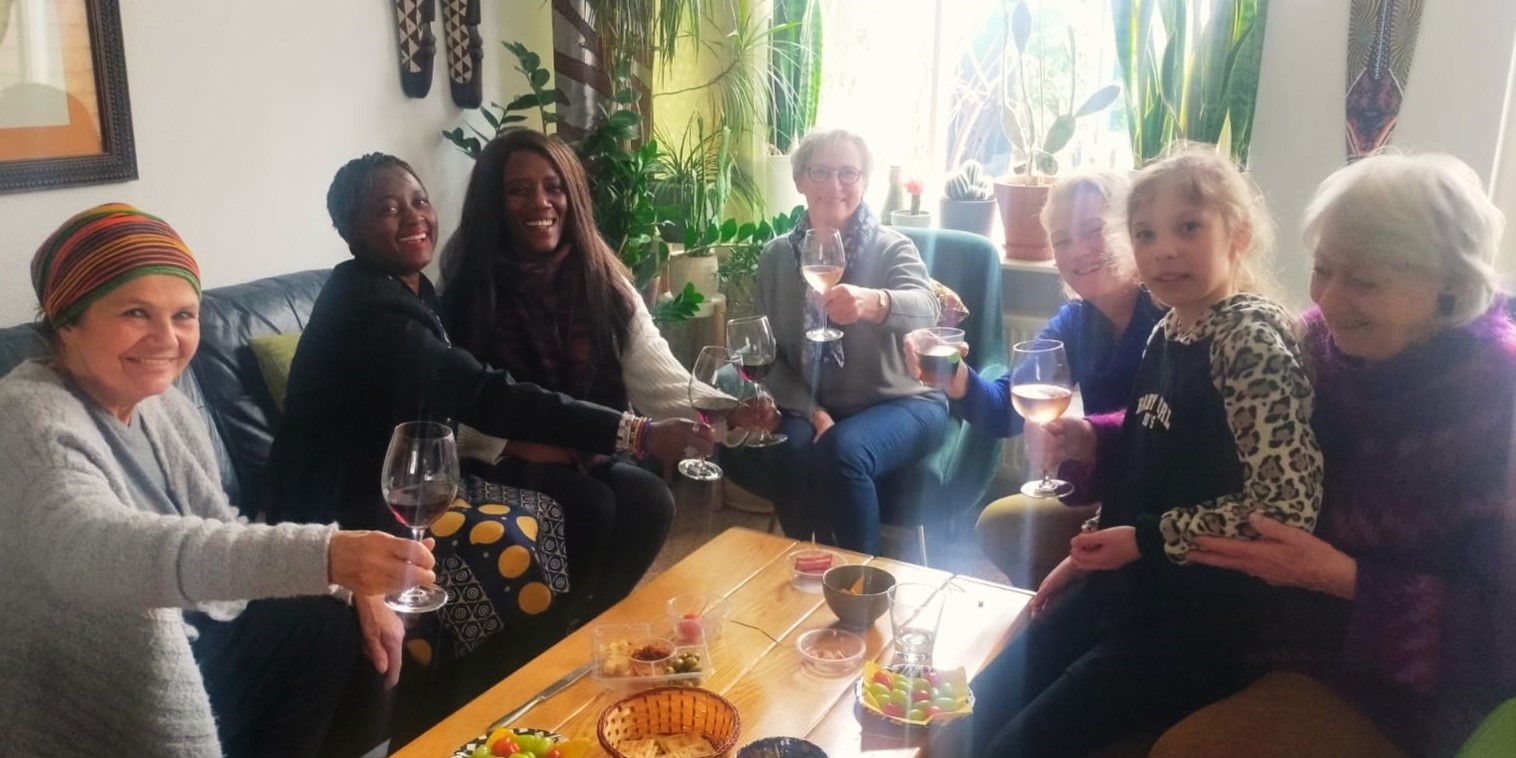 It is important to stay connected no matter how our busy life is, because being together sparks inspiration to share our experiences, knowledge and new ideas to improve our life cycle. That is OUR POWER to supercharge an equitable future!
But that was a small group of women and there is still so much to do! I want to reach more women and share this message with them: "Women all over the World, whether you have HIV or not, you are strong, you are good enough, and you are the boss!" I am glad the HIV Podcast shared my story as one of the Women who inspired them. The podcast that can be listened to in 167 countries, so spread the word!
Ending a week full of events around gender equity, on 11 March I joined an event organised for Burundian women living in The Netherlands to celebrate "Abakenyezi Turashoboye" (Women are able). Again, thanks to 'digital power' we were able to put things together very easily! We all met at the Burundian Embassy in the Hague.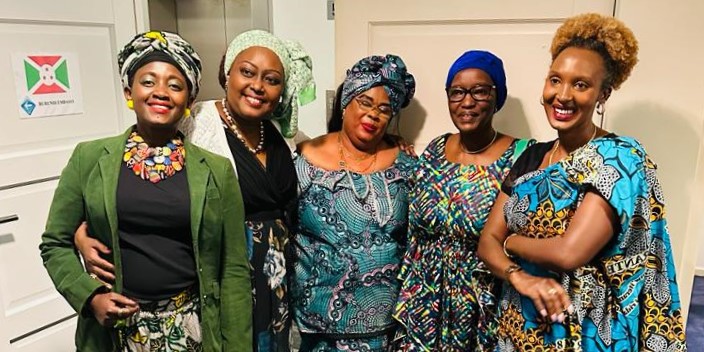 Our Burundian Ambassador's, his excellence Gamariel Ndayishimiye, speech focused on encouraging women to be united and support each other in the Netherlands whilst staying connected to our motherland. In Burundi, unfortunately women still face gender and sexual violence and even whilst being far we can still support women and girls back home. He also thanked all women who are already doing great work in Burundi and proposed to do even more through a committee to organize a fund raiser to help women and girls in Burundi.
I was honored to be selected to be part of this committee, which is another opportunity for me to do more for women and girls living with HIV in Burundi. Really, we cannot make progress in our country, whether digitally or otherwise, when we leave women and girls behind. Change must begin now! Once the serious part was over, I was glad to dance among my fellow Burundian women while enjoying our home-made food and drinks. What an eventful week!
So, while here in the Netherlands obviously digital services and tech play a huge role in achieving gender equity and women and girl empowerment, please let us not forget that in many parts of the world we must continue our fight to close the huge gap in digital access and skills for women and girls, and create digital services and tech that truly meet their needs!
Peace,
Eliane
This blog was originally posted on hivstigmafighter.