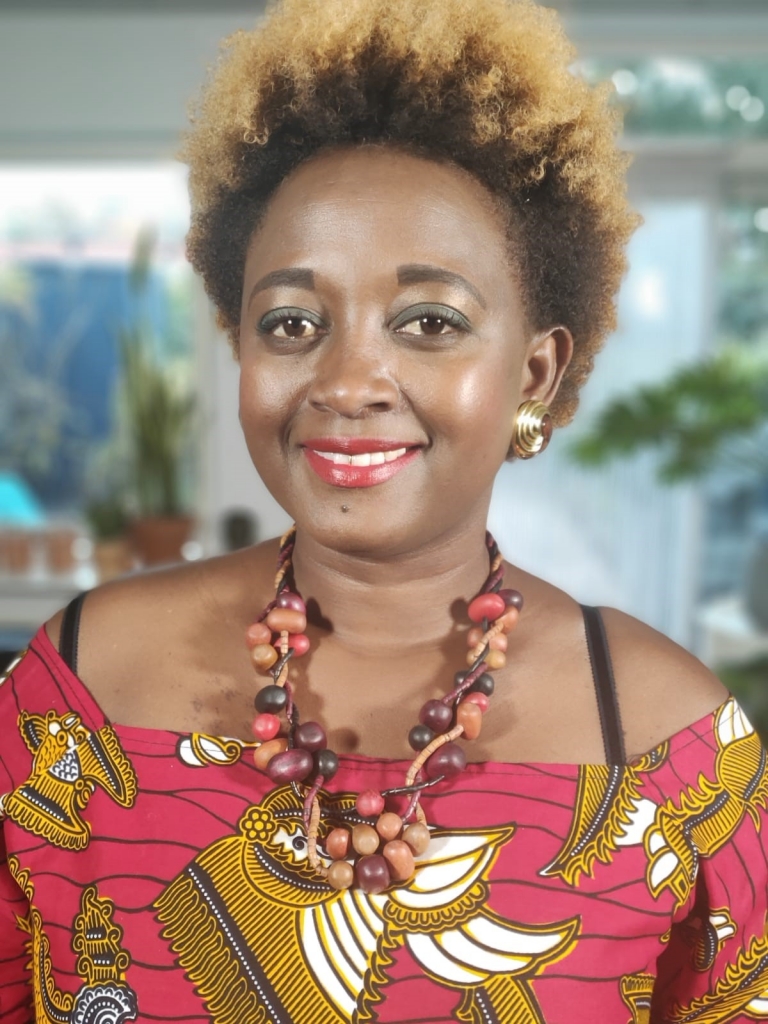 My name is Eliane. I am 43 years old and the mother of three children: Loris, 18 years; Rio, 13 years; and Akira, 11 years. I am marriedand am an artist and blogger at www.hivstigmafighter.com. I am HIV positive for 17 years.
My motto for life is: "If life gives you a hundred reasons to cry, you give it a thousand reasons to laugh."
After I was sent away as a volunteer in a hospital because I was HIV positive, the HIV Association supported me in a lawsuit, and the rules in the hospital were changed. Despite the stigma and risk of social isolation, I decided to be open about my illness in order to break the taboo and to inform people not only in the Netherlands but also in Burundi. In Africa there is a large taboo on HIV and AIDS.
Since 2014 I started providing HIV education at schools and for the "HIV uit de kast" campaign of the Hiv Vereniging and the Hello Gorgeous Foundation. I am committed, among other things, to treating HIV among pregnant women in Burundi, and to bring HIV and AIDS to the attention of the pygmy people, the Twa (also known as Batwa). I wrote about this on my blog. According to Journal Burundi Eco, I am the first black woman in Burundi who dared to speak out openly about being HIV positive.
In 2016 I was named winner of the Voice Achievers Award, organized by African Voice Magazine, as an African inspiration Award in the Diaspora. For the occasion of World Aids Day 2016, I featured as a model for life size posters on billboards in the four biggest cities in the Netherlands with the text 'Ik heb Hiv en God houdt van mij' (I am HIV positive and God loves me). I also starred in the tv-show "No Socks No Shoes" on GAM TV.
Why Eliane wants to be part of A Girl Like Me: I believe in HIV education. By sharing our stories and experiences, we encourage more girls. They will not give up when they read our stories. I hope to inspire them and that I can be the voice for the voiceless. In this way, we build up strong communities based on how we speak out for those who remain silent for one reason or another.