How I Became a Human Inspirational Vessel (HIV+)
Hello, my name is LaDawn Tate. I am 36 years old and I would like to share my story about me being positive. I was 30 years of age when I was diagnosed with HIV.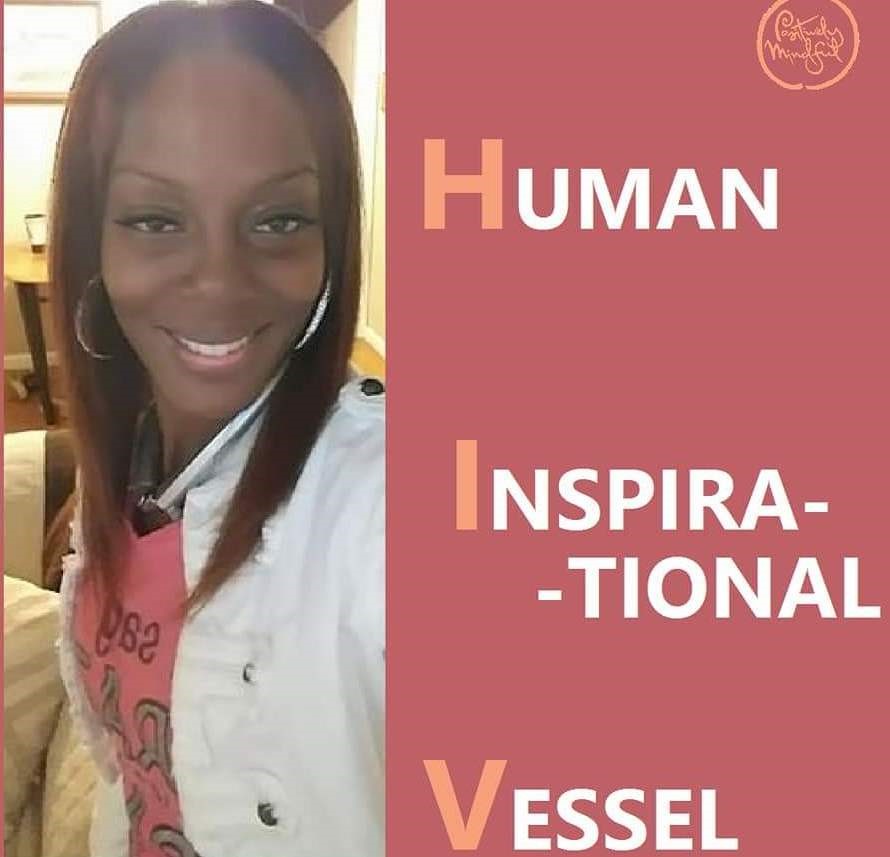 I was ignorant to the fact that you had to ask for an HIV test when you go to the doctor for an STD examination. So I met this guy who was Fine as ever. We took the time to get to know each other and when we decided to talk about being intimate we went to the doctor for an STD exam. We went in and had our blood drawn. We patiently waited until we went back to the doctor. So when we went back to the doctor, the physician told us that everything looked good and we were negative for everything. I never thought to say what all did you test us for. We planned our first intimate night and decided to be in a relationship.
Things were going good in the relationship. In May of 2012, I had an OBGYN appointment on a Tuesday where I was offered an HIV test. Me thinking everything was ok I was like sure why not. So Friday comes and I received a call telling me that I need to report to the clinic on Monday with someone I trust other than my mate. I immediately told my partner about what the clinic said and he said, "I'm coming too, whatever it is, we in this together. I'm not going nowhere." In my mind I'm like ok I got a good man.
So the whole weekend I'm worried, wondering what can be wrong. I reached out to my Mom and told her what the clinic said and she informed me that she would not be able to take off work at such short notice and not to worry, maybe you have a UTI (urinary tract infection) and to see if your sister can go with you. So I reached out to my sister and she agreed to go but my question was why the clinic wants someone to come with you to the doctor for a UTI.
So on Monday May 21, 2012, I had my sister and my partner to come with me to the clinic. The nurse would not let my partner come to the back, just my sister. When we get to the back the physician came into the room and said ok everything looks good with labs and your pap. I'm like ok. Then she goes on to say, "You voluntarily took an HIV test and it came back positive." So I started asking questions like, "How?" Then the physician goes on to say, "When is the last time you had an HIV test done?" and I'm like, "Well me and my partner came in December to be tested for everything." And that's when she explained, "You were not tested for HIV. HIV test is optional. We only test if you specifically ask for one." I was like, "Wait, what I was told was I was negative for everything." The physician said, "And you were but you were not tested for that." So my first reaction was: I didn't know that, how I can stop the next person from finding out that way. So I cried and asked my sister to leave the room and send my partner in. When he came into the room I said, "Look I need to go for a second opinion and you need to be tested." We found a clinic that did free HIV testing and you get your results the same day. My partner was very supportive still like we in this together, and again I'm thinking he is really a great guy. So we arrive at this testing site and we get tested and yes my result was still positive and so was his. We sat there and as I cried, he said, "We are in this together, everything will be alright."
So for a while I felt guilty because I found out first and thought I was the one that transmitted the virus to him. It was when we finally had our official appointment with the Infectious Disease Doctor after the confirmation test. Some way the doctor was able to look at our labs and explain to us that he was the one who transmitted the virus to me and that I was tested at a good time because I caught it where my number was not bad but my partner almost had AIDS. I felt very hurt and angry but because he didn't know how could I be mad? He was here for me when it was the other way around.
The doctor had us talk to the Health Educator to better help us understand the virus. I was placed on a once a day regimen called Stribild. My partner was also on Stribild and other medication. A month later I was undetectable. So I started to educate myself about the virus so I could know what was about to happen to me or what I should look for as far as the virus. My partner and I stayed together. During the time of our relationship I grew resentful toward him and we started to become distant. The type of person he was, he was very private about his life and I had always been a person who was open about my life because I have been through so much and I believe that's what made our relationship start to fall.
I went to my ID Clinic one day and told my doctor what I wanted to do was help people because I didn't know you had to ask for an HIV test and I wanted to help the next person from being in my shoes. So three years later after diagnosis I was offered a job to work with my ID Doctor as a Patient Navigator which consists of helping others that are positive and newly diagnosed to stay in care and help them through the system for housing, nutrition, mental health and being a support system and a tester. HIV gave me a purpose but my partner was not happy because he felt my story was his story. Well to a degree he was right but I already had experiences working in the medical field and I understood HIPAA and I knew how to tell my story without using his name. So my partner hated the fact that I would have to tell my story and be around others that were just like me. So a year later my partner and I went our separate ways and I went into a depression stage and starting losing so much weight. Because of the stress I starting wasting which had I read about when I did my research on the virus but I never actually experienced it because I had a partner.
Working in the clinic I became more educated to the point that I snapped out of depression and started to live my life and realized that my life doesn't have to stop because of this condition. So I decided to do a picture on Facebook to come out to the world about my status. So after my picture on Facebook a gentleman did his research, because it's not hard to find out who infected me, and came to my job to inform me of the partner we had in common. So remember I said I wasn't mad at my partner because he did not know? Well I was informed that he was positive two years before we met and was in care. He stopped care when he moved out of the state and I met him when he moved backed. I was like, "Wow, yes, I met him when he moved back to Michigan, how do you know this?" The gentleman further explained and provided proof that they were in care together and he was the one that infected my ex-partner and he knew all along. My heart fell to the floor even though we are no longer involved.
So finally I did my live feed on social media because what better way to educate people on why you need to go get tested and know your status than by coming out with my story. Until this day I choose to keep my ex-partner in confidence even though finding out I didn't have a choice in the matter and I pray he is doing the right thing. So see I share my story because it can help someone to be more educated than I was at the time and to protect you at all cost. Today as a 5 Year Survivor of HIV, I continue to remain Undetectable.
I LIVE LAUGH AND LOVE.