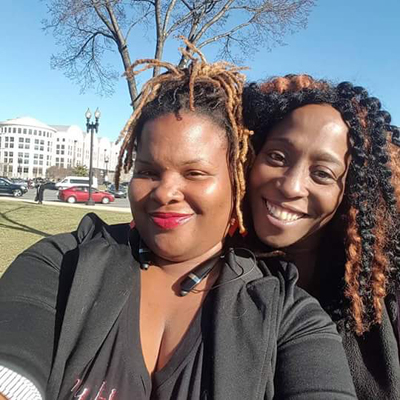 My heart is so full right now. Can I just say that and get it out of the way? One special, loving, kind and devoted advocate just gave me the spiritual sustenance to fight another day. Your ever so kind actions led to me reclaiming my hope in humanity. You who would fight alongside me and never acknowledge me as anything other than your sister, and so, Robin Barkins, I salute you for what you are doing right this moment.
For those of you who don't know Robin, guess what, I don't know much about her but what I do know is this. I met her at AIDS Watch 2016 officially, but we linked up through social media some time before that. She was standing right beside me and grabbed my attention because of how she was looking and smiling at me. I was being pleasant and smiled back. She finally had had enough of me not recognizing her and told me who she was and how we knew each other. We talked to each other for a while during morning session and we exchanged contact information. I know now through this phone call today that she is in California but sounds most definitely like a native of Louisiana. I heard it today in her diction when she said, "back home in Louisiana." She is a very compassionate and loving person who is passionate in the liberation of everyone. When she told me that it was not all about her, it was about the work, I believed her. 
At this very moment, she is being a safe haven for a transgender woman named Isis who is at a crossroads in her life. Robin happened upon her and saw that she could use basically some simple human compassion. The woman opened up to her and shared a story of homelessness and having no one to turn to. She went on to say that she was engaging in survival sex work to keep a roof over her head, and as a transgender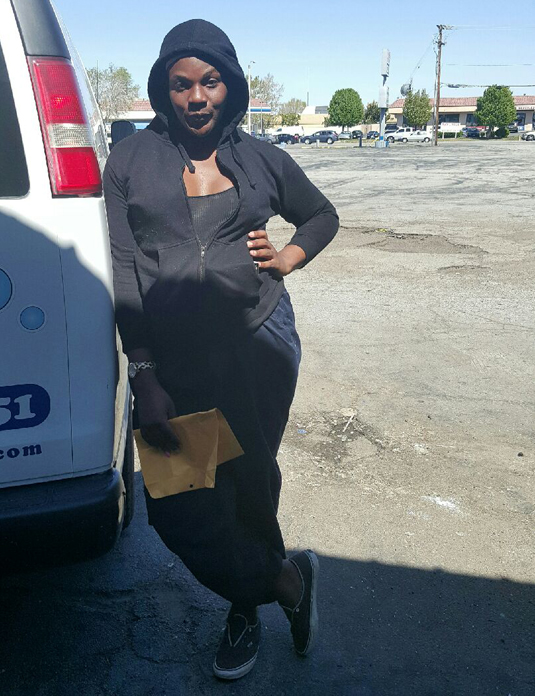 woman, I know this is an all too common occurrence. I know there are things that people don't know I have done, but trust me when I also say, I'm not ashamed of having done any of them. I know these next words will sound quite familiar to some of my readers. So now that my little rant is over with, back to the story at hand. Isis continued to say to Robin that yes she had been having condom-less sex because the riskier behavior was more profitable and I, for one, understand her position. Isis found herself alone because of addiction and family having grown weary of her. Since she has been with Robin, Robin has made phone calls to the LGBT Center because they are in Antelope, California at this very moment in search of a facility that would take in a transgender woman in active addiction. 
After being led absolutely nowhere because what Robin was told was, "We don't accept transgender individuals here" or "The person who would have that information is not available, and I will have them call you back" to which there has been no follow-up, Isis is making a commitment to getting clean and taking care of her health. She is terrified of taking an HIV test but is willing to do so in order to do right by herself. I know it's not easy. I remember being in Baptist Hospital scared because this nurse was about to draw my blood to determine if I had HIV. The thought of someone knowing I had HIV before me terrified me, yet I was willing to go through it because much like Isis, I had to know for myself. Well, we all know how mine turned out. I don't know the details of Isis' test or if she has even taken it, but she has committed to doing so and that speaks to me as a fellow recovering cocaine addict. 
I have reached out to some people who could possibly help her to find resources, starting with a bed in a substance abuse recovery center that will house transgender women. At least for the weekend, Isis is comforted in knowing that she will have a warm place to sleep because Robin is keeping her with her due to Isis' questionable mental state. This is where it gets real. Walking in truth as a transgender woman is no cakewalk, and while we make it look effortless, trust it isn't. The violence that awaits us simply for being ourselves is mind shattering. So when Isis made comments about doing harm to herself for fear she would never be able to recover, Robin and her boyfriend opened their home to Isis. There was no difference because for both Robin and her boyfriend, they saw a human being in need and changed their plans in order to accommodate a fellow person. So ladies and gentleman, I introduce you to Robin, a kickass, amazing and REAL HIV-advocate sister-friend who has restored my belief in human decency and activism, and Isis, my sister and friend who could use your help in getting her story told.
The reality is there are too few organizations that really deliver on their promises to be there for the transgender community. How in the entire hell can there only be one (1) singular person who has information on treatment facilities that provides space for transgender people in addiction? How can there not be a person to even answer the phone? At what point do you stop having transgender people sit in on your meetings only to be counted in a diversity table? At what point, do you acknowledge that a young, homeless transgender minor teen does actually need to have a safe facility and not be on the streets engaged in survival sex work, risking the transmission of HIV, increasing the likelihood of being seriously mistreated or worse still, killed. Who of us is asking for a hashtag?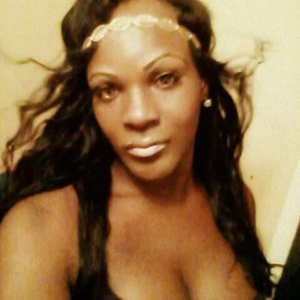 I most certainly am not. So I want everyone to know what true ally-ship looks like in the example that Robin has so clearly been for you. Not wanting to upset anyone or have them feel uncomfortable or think unkind of you for standing up for a transgender person is not what makes a true ally, not only to us, but to any community. Sometimes, you have to meet people where they are in order to help them to get where they are going. I couldn't help but to share this with you all.