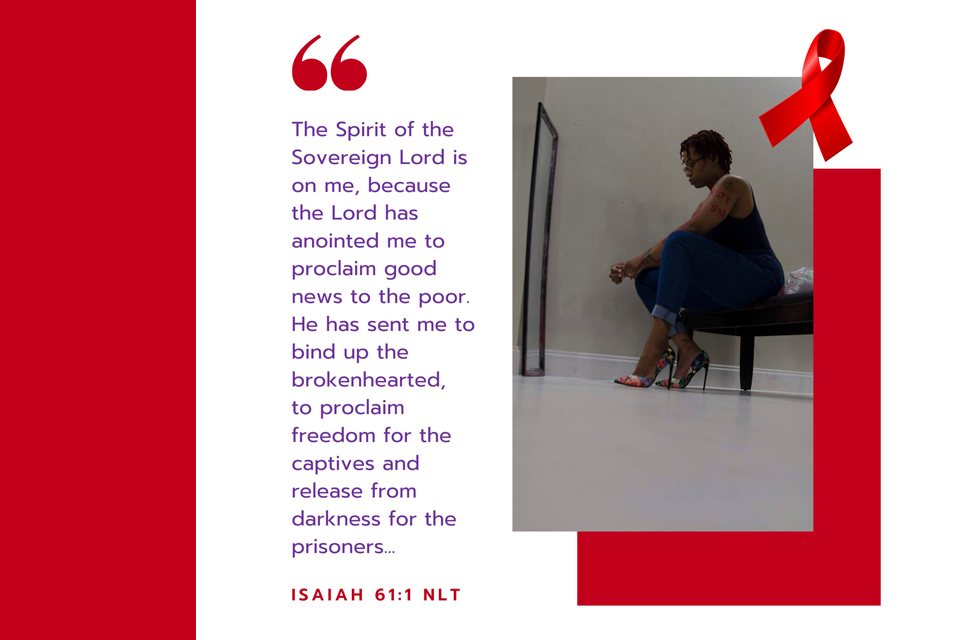 November 18, 2008
The doctor told me something I never ever imagined....
I was 26 years old. My children were 1 and 6 years old. I had recently ended a mentally and physically abusive relationship. I was struggling to find my identity. I was curious about who God was but not quite sure I was ready to surrender to Him.
Now, here was this doctor telling me that my HIV test came back positive.
But how?? Wasn't that only for gay men and prostitutes? (My language and thoughts prior to being educated) How was I supposed to tell the guy I had just started dating? How was I supposed to tell my children? My mom? My brother? My friends? Would they judge and abandon me?
It took a while to come to terms with my new diagnosis... years really. Sometimes I still struggle with it and it's been 11 years. But the struggle isn't anything like it used to be. My brother shared this scripture with me and I thought it was perfect for today (11/18/2019), my 11th Rebirth Day.
The Spirit of the Sovereign Lord is upon me, for the Lord has anointed me to bring good news to the poor. He has sent me to comfort the brokenhearted and to proclaim that captives will be released and prisoners will be freed.
Isaiah 61:1 NLT
I was once a prisoner in my own body. I was afraid of what others would think about me. I was afraid of who was talking behind my back. I denied having HIV. I attempted to recreate myself into someone who "doesn't look like she has HIV". If the topic was brought up, I was instantly in a mental frenzy. Other people had complete control over my emotions.
Until I decided to take back my power. No more was I willing to be a slave to HIV. It was time to live my life, share my story and help release other mental prisoners.
No more shackles! No more chains! No more bondage! I am FREE!