Como parte de una colaboración con Christie's Place, organización asociada de largo tiempo, The Well Project compartirá historias de su libro "Healing Hope: A woven tapestry of strength and solace" como entradas de blog en nuestra plataforma Una Chica Como Yo. Los puntos de vista y opiniones expresados ​​en este proyecto son de los autores y no reflejan necesariamente los puntos de vista o posiciones de The Well Project.
---
Traducción del relato escrito anónima
To read in English, click here.
Cuando vi la luz por primera vez, aprendí rápidamente que a los padres no se les da un manual para criar a los hijos, sino que van sobre la marcha con los valores y comportamientos de sus generaciones pasadas. Nacida y criada en San Diego, aprendí de mala, difícil y confusa manera que mi derecho a la vida no se me dio sin un prejuicio debido a mi raza y color de piel. Siendo una ciudadana estadounidense nacida en la década de 1960, soporté muchas injusticias raciales. Nunca entendí por qué siempre se referían a mí como "espalda mojada, frijolera" y me decían "devuélvete a México".
Además, durante mi infancia y adolescencia, lamentablemente sufrí mucho abuso físico y emocional por parte de mi madre y mi hermano mayor. Aventurándome en el mundo con todas las cicatrices y el dolor que llevaba encima, y sin que nadie me compartiera las herramientas que necesitaba para tomar decisiones sabias, terminé casándome con un hombre muy abusivo, tanto física como emocionalmente.
Después de 6 años de tanto dolor y abuso, decidí dejarlo. Recuerdo vívidamente la noche y uno de los muchos momentos de abuso. A las dos de la mañana encontré a mi hija de 5 años en medio de la calle, pidiendo ayuda a gritos. Fue en ese momento que ya había tenido suficiente y finalmente decidí subirme a mi auto y, junto con mis hijos, partir, prometiéndome nunca mirar atrás. De ninguna manera espero compasión de nadie, pero contártelo, aun cuando no caminamos juntas por el mismo camino, tú y yo tenemos mucho en común.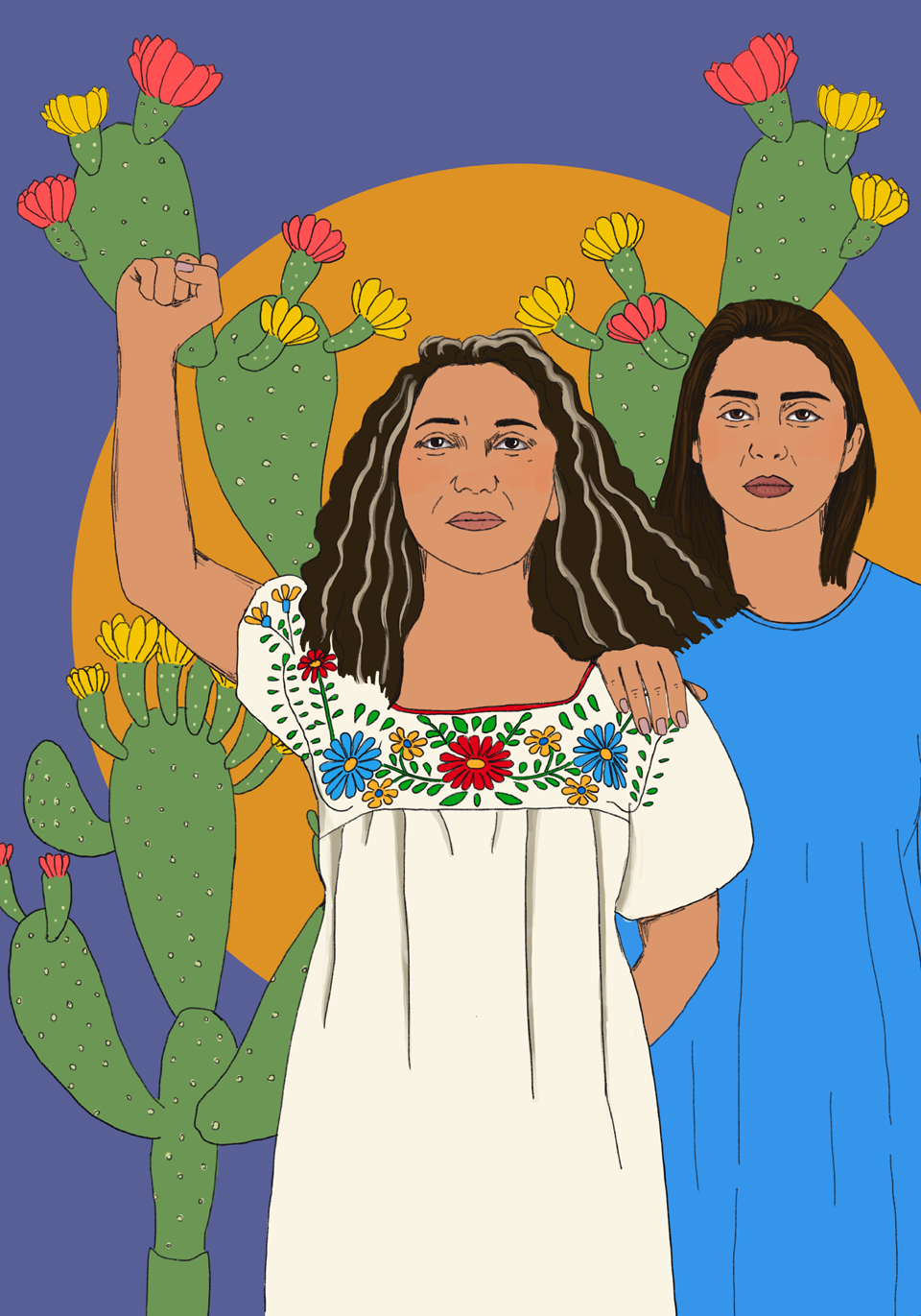 Como el padre de mis hijos se negaba a darme manutención para ellos, siempre me preocupaba cómo iba a pagar mis cuentas y poner comida en mi mesa. Fue entonces que decidí estudiar cosmetología y pude recibirme como cosmetóloga certificada. Como no estaba contenta con esa educación, decidí ir a la escuela superior y tuve el honor de conseguir el grado asociado en Administración de Justicia. Incluso después de graduarme sentí que esto no era suficiente para vivir un futuro económicamente estable, así que decidí continuar con mis estudios. Entré a la Universidad Estatal de San Diego, y después de 4 años, tuve el honor una vez más, de graduarme con una licenciatura con especialización en Justicia Penal y una especialización en Sociología. Trabajé en el campo de las correccionales y en los juzgados.
Hoy estoy celebrando 30 años con el VIH. Fue a través de la ayuda de Christie's Place que recibí el sistema de asesoramiento, terapia y apoyo que me permitió convertirme en la mujer que merecía ser. Hay y seguirá habiendo desafíos en los que tengo que trabajar y a diario. He llegado a la conclusión de que todas somos guerreras y sobrevivientes, y es a través del apoyo mutuo que podemos brindarnos y un día a la vez, que estoy aprendiendo a amarme a mí misma. Gracias por permitirme compartir mi historia.