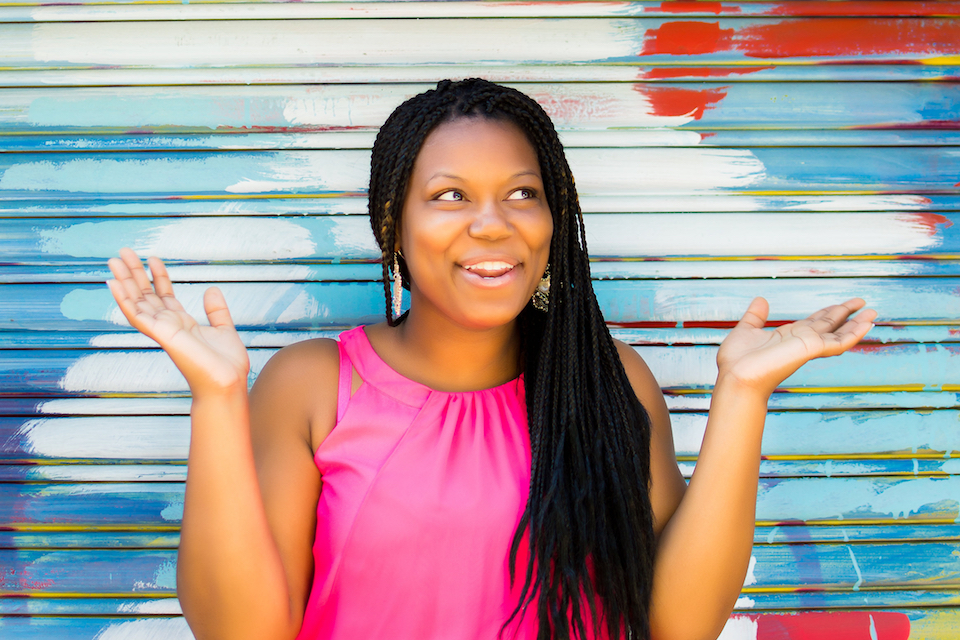 I felt so alone for so long. I mean it was only for about a year. I met this one lady at my first doctor's appointment and I still felt alone. I felt like she was just another mom and couldn't understand my world although she was living with HIV too. I was mistaken because she's now a pillar in my life. I was only 23 years old. I needed someone desperately who wasn't a gay male or having issues with substance abuse or neglect. I needed someone who was like me. Young, Black, Female, and could relate to what I was trying to wrap my mind around. This ridiculous HIV diagnosis that's man made and a punishment from God (OLD THOUGHTS).
After listening, reading, researching, and finally deciding, I would make some noise because someone has got to say something! I can't be the only young black female living with this HIV especially in Atlanta. I was given a few questions and scenarios to consider and I made the decision to speak up and share that I was HIV positive to a group of Spelman College students and other older panelists living with AIDS through a local non-profit.
I was given so much faith that I was doing the right thing and created a wave of impact that I took on a torch where the flame doesn't burn out, but I have at times. Specifically, from me making time to make peace with my HIV diagnosis. The center of my life had become a choice of life or death. It was definitely up to me but it had to start with forgiveness and anger. I have chosen LIFE & Peace.
Let's just say I'm no longer feeling alone.
w/ Love & Light,
Masonia B. Traylor
P.S. Now I'm headed to PWN Conference where I'm 1 out of 350 women living w/ HIV/AIDS
#ShesPositive #NotAlone
Why Masonia wants to be part of A Girl Like Me: I have been considering being part of A Girl Like Me for about 4 years. I understand my why now. I know that by sharing my moments of depression and resilience surrounding my HIV diagnosis will not only be therapeutic for myself but also healing for others all around the world.