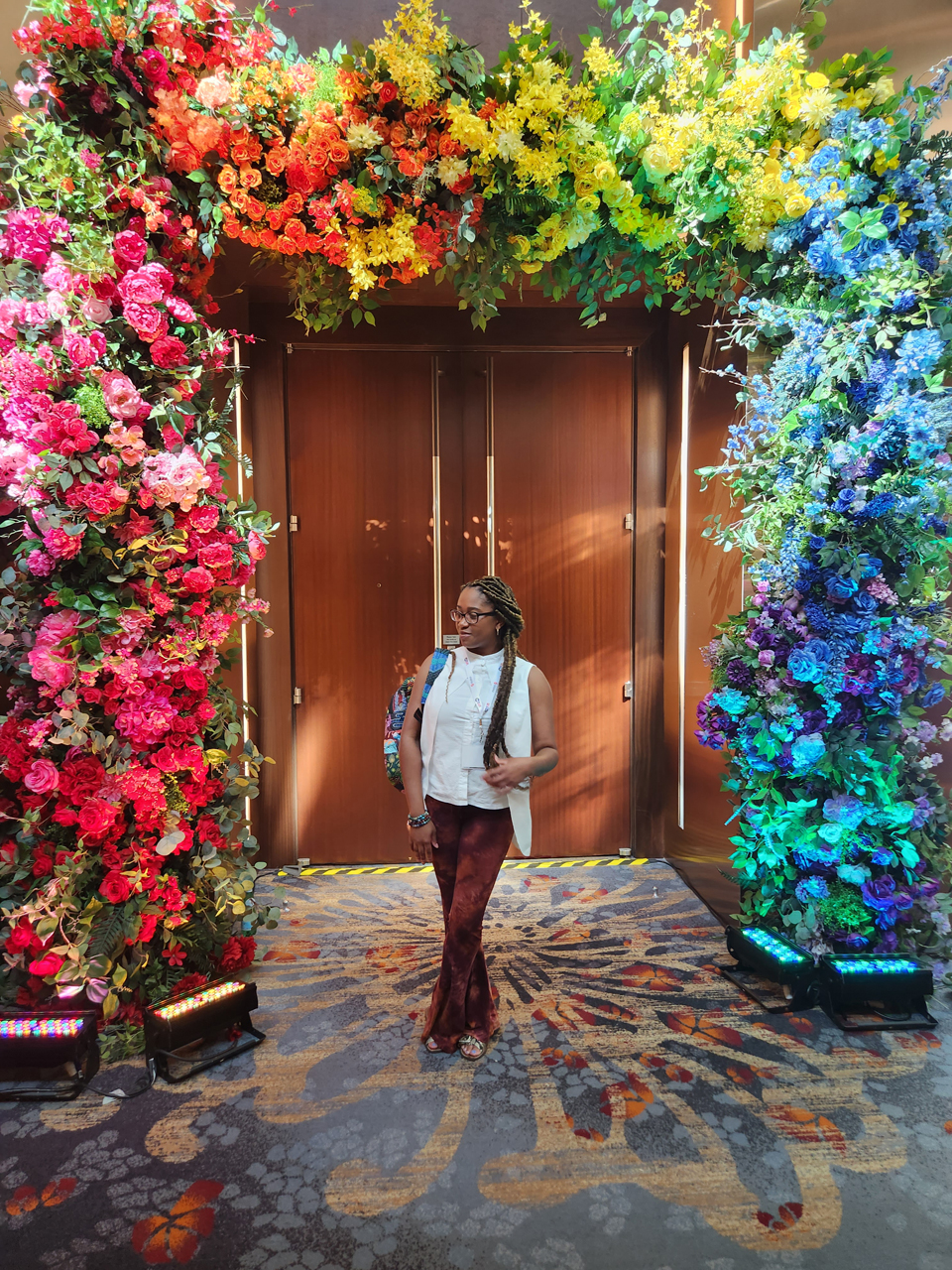 This was my first time attending the USCHA conference in DC. This year's theme was "A Love Letter to Black Women". When I found out about this conference earlier this year, I said, I don't know how I'm getting there but I'm going. THIS CONFERENCE WAS MADE FOR ME!!!! I received my first scholarship to attend this year's USCHA conference. I did not realize the quality that was going to be put into the atmosphere.
My love for art and Black women excellence was combined in one room. The plenaries were well thought out and had every touch of Black girl magic I needed in my life. The level of Black culture in the room was mind blowing. I was able to meet colleagues and peers I have only met on Zoom or on this blog. The ability to tell Black history through dance, poetry and spoken word was amazing. I wish I was a part of those dance auditions. I attended some great breakout sessions. I also participated in the HIV/AIDS quilt memorial. I'm not sure if that was in the original plan or not. Either way I was very honored to be a part of that precious moment.
What I took away from these sessions and this conference is that Black women are underserved in our communities. Even though Black women were being highlighted in these initiatives in very small numbers, just think about the number of women suffering in silence. Women bring life into this world to be taken the least care of in our community. I loved that Black women were highlighted, but what are we going to do with this energy when we get back home?
I was not expecting any celebrity appearances. I just hope with the appearances, these celebrities are not only bringing awareness to this epidemic but helping these organizations on the frontlines. Words and speeches are all good, but that does not help the people doing the work. We need funding for Black women that's not bundled with another population. We are people too and a lot of times we are navigating life alone raising families.
For me USCHA brought up a lot of emotion for many reasons. One, being in the room with Black excellence in a positive space. No pun intended (laugh a little). Two, not dealing with the loss of my patients in July and emotion smacking me in my face every chance it got. Three, just being grateful for having people believe in me to be in this space and share my voice. Lord knows the way my bank account was set up I had no business being here, but I could not pass up this opportunity. I'm tearing up even as I write this. All I could think about the whole conference is how I can be more present in my advocacy and help my ladies stop living in silence. At the same time, how do I accept giving myself grace better?
I left on a great note with Lady BurgAndy's "Flourish Her" women's empowering brunch. If you know, you know.
After all the excitement, let's just say momma is tired and still recovering. Back to reality.