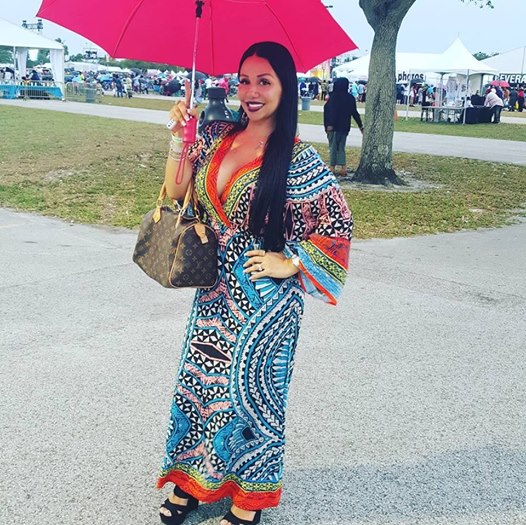 I am Maria Hiv Mejia-Laing. I am here as a living example that HIV/AIDS is not the end! I am here to let you know that we can live with this condition and still be beautiful inside and out! We are not dirty! We are not unclean! We are just human beings living with this condition! WE ARE MILLIONS AND MILLIONS around the world. If you are newly diagnosed I want to tell you that there is hope! That if you take your medications, live a healthy lifestyle, eat well, drink lots of fluids and exercise !!! you will live a long life with this condition. Please do not feel ashamed and feel like you will never find anyone that will love you! YOU are deserving of everything and a person that is educated on this subject will understand that if the proper precautions are taken, HIV will end with you and me! For those folks that don't know, we have a pill called PrEP that prevents HIV! We have condoms, which is a very important tool to use! And for us that are living with the condition of HIV, TASP: Treatment as prevention! Meaning: if I am living with the virus and I take my medication and become undetectable, it is like a 3% chance for me to transmit this condition to my partner! This is even without protection (although I always promote protection). Please get educated and informed!
NO MORE SHAME! NO MORE STIGMA!
I will be 43 on April 11 and I am about to have my 28 year anniversary living with the condition of HIV and also 10 years with my loving partner.<3 I wish for a future where we can say... "I have HIV" and not get questioned! Just like when a person says they have Cancer, they get compassion! I wish for a future where we can all come out of the HIV closet and feel free of those chains of living a lie, hiding, self-stigma, shame, feeling dirty! I HOPE WE ARE ALL FREE ONE DAY!
In the meantime I will continue showing this face to humanize this condition everywhere where I am asked to speak around the world.
Love and Light
Maria Mejia
To read this blog in Spanish, click here / Para leer este blog en español, presione aquí