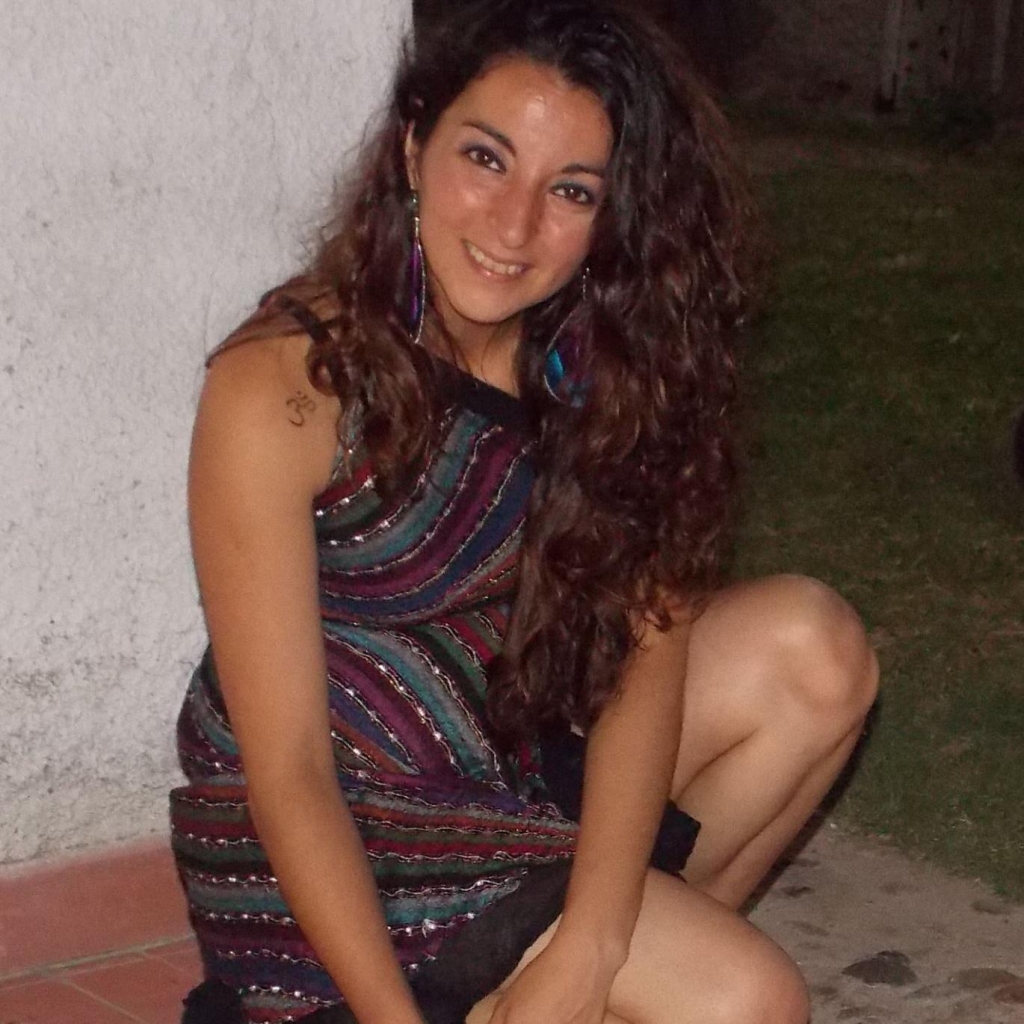 This blog was translated from Spanish. Read the original, "Introducción - Patricia" here.
I was born into a large family consisting of my parents and five brothers. A hardworking, close-knit family where we were taught very young the importance of RESPECT, SOCIAL JUSTICE, EQUALITY, the importance of SHARING, TOLERANCE and LOVE. At our table there was always great dialogue about politics, history, social issues, sports; no subject was taboo. I was not ignorant about HIV, in fact at school we had several exhibitions in the nineties and talks given to us. But sometimes it's not for lack of information or promiscuity, sometimes things happen without explanation.
And it came, quietly came into my life, no one knows why, but at seven years of marriage, my husband and I were diagnosed positive. It isn't easy to accept a diagnosis like this.
I went to the dentist for a routine checkup and candidiasis was detected, so I suggested the HIV test. And how was it that a good person like me (I was prejudiced in my anger) seven years married, was going to have HIV? The next day I took my first ELISA test, which was REACTIVE. November, 2010. We are entering a stage of denial. Thinking it was a mistake, it could not be. We decided to let December pass with the holidays. And then came the summer season. We both work in tourism, at the time I was a guide and the pay was for a day worked. So I chose to work and then I'd see what was happening with the test.
In the month of February 2011, I had a major kidney infection that prevented me from working for five days. I began to think that something really was wrong. On April 4, I was diagnosed with atypical pneumonia, so we decided to talk to the doctor about the results of the ELISA test. He sent a new analysis for me and my husband.
I spent 30 days in bed. For the whole time, it was pneumonia without complications, that does not require hospitalization. We made the decision because I have a phobia of needles and would not have tolerated being hospitalized.
The definitive diagnosis was made to us on May 27, 2011. No doubt the day that marked my life forever. It was terrible, I do not know how to describe it. There was so much pain, I could only mourn.
My condition was critical, he was diagnosed with AIDS. He weighed 43 kg. I was losing hair. Nobody knew what was happening. My CD4 was 40. I could not do physical activities or eat anything raw.
But I did normal life. Winter 2011. Go to Las Lenas almost daily with a temperature of -10 ° C. Even without medication, and with AIDS. I think I was not aware of what was happening. O yes, and I just decided to live. The doctor wanted me to stop working for a few days until the start of the medication. I said "If you pay my bills I'll stop working".
I remember seeing the doctor every 15 days. I asked something about hair loss, she told me to stop worrying about the hair, what was serious was that I had to fight for my life. My answer was always the same, "I'm fine, I'M ALIVE."
All who have been through this experience know how hard it is. At first we did not want to tell anyone, considering the kind of society in which we live. One of the most conservative and closed places of Argentina. With the passage of time, analyzing the situation, I decided that I would no longer AUTODISCRIMINATE. IT IS NOT FAIR. I DID NOT KILL, I DID NOT STEAL nor hurt anyone, I did not commit any criminal offense. IT JUST HAPPENED. And if we made a mistake, we are the ones who will face the consequences. No one can live for me, no one has the right to judge me.
It is that perhaps that we live in an upside down world? Since when do you have to hide that you have a virus? What's going on? See on television and in other media people who have committed crimes, people who incite violence, people fighting, people making war and I have to hide that I'm living with a virus??? The murderers and criminals are on the loose and I have to hide that I'm living with a virus?? Nooooo definitely not!!! It's not fair!!! I understand there are many people who have been seriously damaged by stigma and discrimination. But I do not have anything to lose, so I raise my voice, for me and for all the people who are living with HIV, so that society becomes aware that we exist, that we are present, but mostly we are simply people who have the same or more needs, we have the same or more will to live, people who feel and think and just want to live in a better world.
Everyone talks about stigma and discrimination, but we are the first to hide. We cannot, from any point of view, stop it from this position. If those of us who live with the virus are the first to be silent for fear, how can we expect others to accept us if we do not accept it? How can we intend to live in a society free of HIV, if we do not speak, if we do not educate, if we do not inform, if we bow our heads, if we, the positive, are ashamed?
Many people being diagnosed think about death, this was not my case. Many wonder WHY? Nor was it my case to question WHY ME? I never ask anything like that, simply because I believe that no one has power to never let anything happen. I would just ask why? What was learned? And over time, the question became stronger. I just thought it was something that had to be, that for some reason this happened this to me.
As the days passed, I tried to make sense of what happened to us. I always said that one should make a mark in life. Gradually I realized that if I could help somebody, my life would not be in vain. All change begins at home. And I decided to change, say, tell, decided to do something…
One day our doctor invited us to go to a TV program to expose our condition... that day my question was answered... What for? For HIV in my community to no longer me taboo, to help others in the same condition, to show that we can!!!
Within three months of starting antiretroviral treatment my CD4 was already 276. Today I have two jobs, training Brazilian Jiu Jitsu and crossfit. I eat well, I enjoy every second of my life. I do everything I like... simply because HIV for me is just a virus sleeping in my body because that is as I commanded.
Because HIV is not a limit, because the limits are only in our mind.
Why Patricia wants to be part of A Girl Like Me: I want to be part of A Girl Like Me to be a voice for those who cannot speak because they suffer discrimination. Because I want to show from my experience that you can live with HIV and be very happy. Because visibility can raise awareness.